Alfalfa and Breastfeeding
Alfalfa mimics the natural estrogen found within a woman's body. Estrogen is the most critical hormone for breastmilk production and supply. There are numerous research papers done on the use, benefits, and validity of alfalfa during lactation.
Quick Page Links
The History of Alfalfa
Alfalfa, or Medicago sativa, is a plant from the pea family. It is said to be one of the most cultivated herbs in history. The name for this ingenious herb comes from Arabia and means father of all food.

The history of the alfalfa herb is an interesting one. First presumed to be used by Native Americans in the mid-1800s, this herb has made headlines and continues to be the go-to plant for most health conditions and concerns.

The young leaves were a delicacy amongst the earlier Chinese and Russian civilizations and continue to be so today.

The Alfalfa herb is mainly cultivated in the US today but was highly propagated in Afghanistan and Iran many years ago.

Master Your Milk Supply
Never worry about your milk supply ever again! This is a 5-part video series designed to help breastfeeding mothers maximize their milk production. This course is an excellent resource for mothers who are concerned about their baby not getting enough breast milk, frustrated with minimal pumping results, or fearful of losing their milk supply. The video series offers step-by-step lessons that are available on-demand and accessible across all devices.
Sign Up
The Benefits of Alfalfa

Ways in which earlier civilizations benefited from Alfalfa.

Agriculture

The alfalfa herb contains many valuable vitamins and minerals needed in soil cultivation. It is believed to return the lost nutrients to the earth, leading to healthier crops.

Animal Feeds

Because of the many health benefits of Alfalfa, earlier civilizations used this herb to feed their animals. Higher in nutrients than hay and other feeds, the alfalfa herb would be dried and ground into a naturally healthy animal feed.

Medicine

Before modern medicine and the advancements we have access to today, alfalfa herb would be used to treat many ailments and illnesses.

Alfalfa herb was consumed in many forms, including teas, tinctures, powders, and as seeds and sprouts with meals.

Alfalfa has been used to treat digestive complications, headaches, loss of appetite, malnutrition, bad breath, aches and pains within the joint areas, Urinary tract infections, etc.

The Health Benefits of Consuming Alfalfa
Medicago Sativa or Alfalfa is high in natural vitamins and minerals such as Vitamins A, D, E, and K4, most of the B-group of vitamins, biotin, calcium, magnesium, iron, folic acid, and potassium. These essential vitamins and minerals are indispensable in many major parts of our bodies. These nutritional benefits are needed for the optimal health of our skin, nails, hair, organ functioning, brain chemistry, circulation, and so much more. Is it any wonder that this herb was so popular amongst earlier cultures?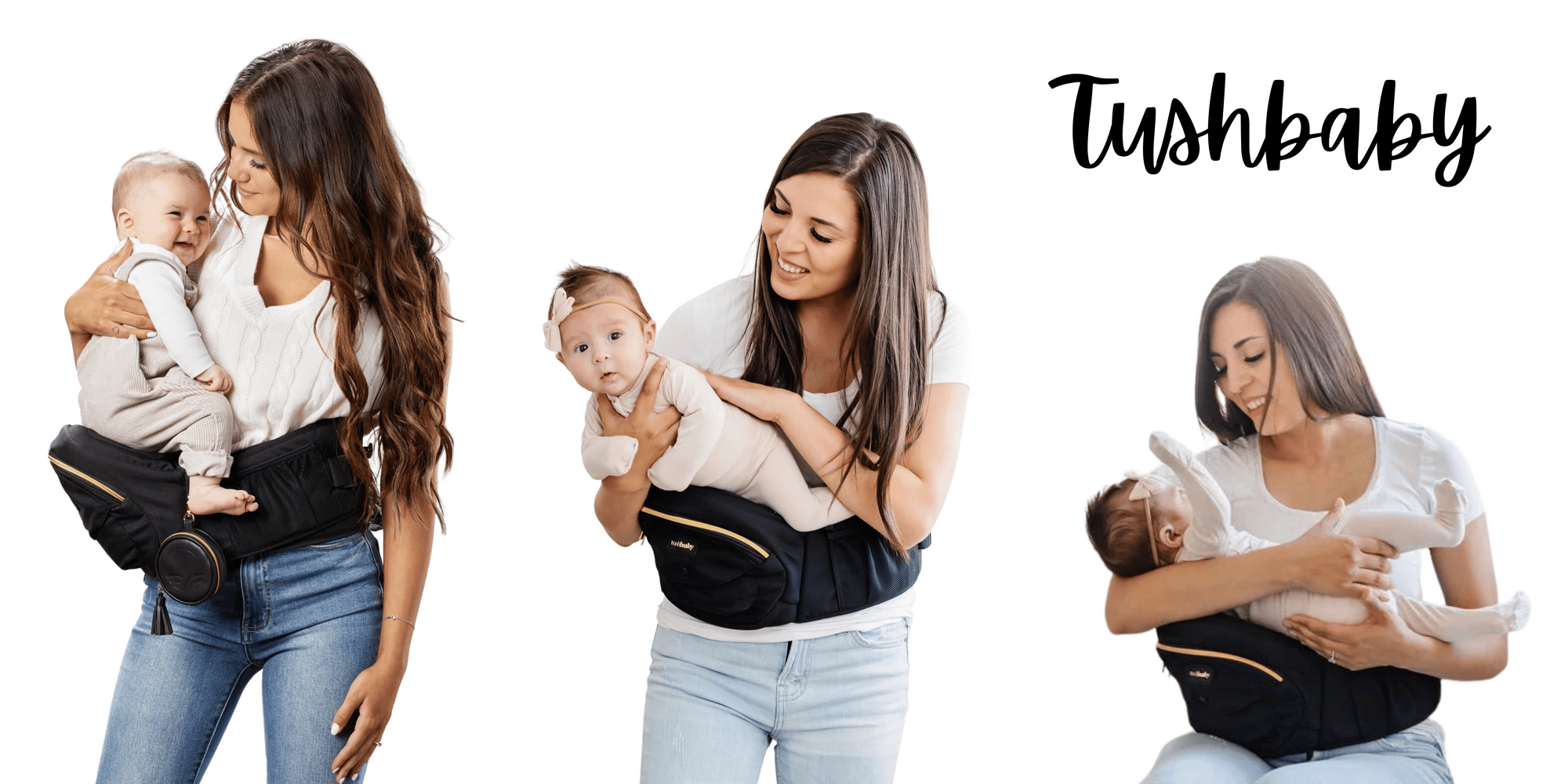 Tushbaby Hip Carrier
With its ergonomic design and comfortable waistband, Tushbaby provides optimal support for both you and your baby, allowing for bonding on the go. Say goodbye to shoulder and back pain from traditional carriers, as Tushbaby evenly distributes your baby's weight, relieving strain and promoting better posture.
Get 15% OFF
Before Taking Alfalfa While Breastfeeding
Are you sure you have a low milk supply? You must read "is my baby drinking enough milk while breastfeeding - the tell-tale signs" before using any herbs to increase your supply.

There are alternative methods to try if you are suffering from breastfeeding problems. Try to rule out other issues contributing to your breastfeeding concerns before using medications.
The Herb Alfalfa and Breastfeeding
Alfalfa mimics the natural Estrogen found within a woman's body. Estrogen is the most critical hormone for breast milk production and supply. Numerous research papers have been done on Alfalfa's use, benefits, and validity during lactation.

Alfalfa is used to help increase breast milk supply and the volume of breast tissue.

The Estrogen found within Alfalfa is plant-derived; as such, there are some concerns that an oversupply of breastmilk may become a problem should the herb be consumed in large quantities or used over an extended period. Painful, engorged breast symptoms may present in such cases. Alfalfa is, therefore, not recommended if you have an overabundant breast milk supply.
Using Alfalfa As Food
The recommended way to benefit from the alfalfa herb is to add it to your diet in its natural form.
What are alfalfa sprouts?
Alfalfa sprouts and seeds taste similar to peas, and you can add them to salads, soups, and other foods or meals.
Growing your alfalfa sprouts

Using Alfalfa As a Tea
You can easily make your own herbal teas using dried leaves at home. Growing and cultivating your plants or purchasing dried leaves from reputable suppliers is an excellent place to start. Seep the leaves in hot water until it is strong enough for your taste. It is said to be bitter, so you might want to add a touch of honey until you're comfortable with the taste.

Unlike the sprouts, the alfalfa leaf is bitter and usually dried and prepared as tea. To make alfalfa tea, use one or two teaspoons of dried alfalfa leaves per cup of boiling water. You can safely drink up to three cups of alfalfa tea each day.
Consider mixing a few other herbs with Alfalfa to increase its effectiveness, such as: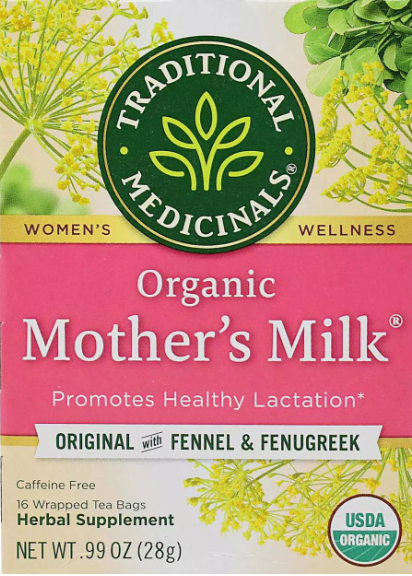 Alfalfa Powder
Dry ground Alfalfa herb seems to be quite common in Chinese cultures. The powder would be used to sprinkle over a variety of food dishes. You can try to add a bit to your soups, casseroles, and curries. This way, the taste of your meal will disguise most of the herbs.
Alfalfa Capsules
Alfalfa herb can be purchased in capsule form at health-food stores and online. Capsules seem to be the most preferred method of ingestion since the quantity of the herb is controlled for you, ready prepared and packaged.

Alfalfa Dosage for Increasing Milk Supply
The alfalfa herb is available to use as a raw food source, or you can take it as:
Alfalfa tablet or capsules (2 - 4 capsules, 3 - 4 per day)  You can start with one Alfalfa capsule four times a day (depending on the herb's strength). You could increase the dose safely per instructions from your lactation consultant or healthcare professional.
Alfalfa tea is also a great option. (3 cups of tea per day) Use 2 tbsp of tea leaves in one cup of tea)
Six dropper squeezes per day of alfalfa tincture. ( 4ml four times per day.)

Precautions
While alfalfa herb is considered safe to use over the short term, it must be noted that studies conducted on its safety and efficacy have concluded that certain medical conditions may be aggravated or induced by the use of this herb in some people.
In earlier times, the alfalfa herb would flush the body of toxins. For this reason, it would cause a natural diarrheic effect. Using alfalfa herb over a prolonged period or higher than needed quantities would cause a runny tummy. In small amounts, Alfalfa will not be transferred to breast milk, but overuse can cause diarrhea in mom and baby.
Alfalfa herb has been said to be unsafe to use for people who may be suffering from auto-immune disorders such as Lupus, conditions affected by hormones such as ovarian cancer, endometritis, uterine fibroids, and uterine cancer, not to mention other immune system disorders like RA (Rheumatoid arthritis) and MS (Multiple sclerosis).
While it cannot be denied that Alfalfa has many health benefits, you must rule out these health conditions and others before use.
Store-bought sprouts may be contaminated with E-coli or salmonella. It is always best to grow your own. (video above)

In Closing
When using alfalfa herb to increase breastmilk supply, it is advised to use only what is required and over short periods. Try combining Alfalfa with other herbs and roots to increase efficacy.

Herbs and roots such as Alfalfa are not administered or monitored by the FDA (Food and drug administration); therefore, they should be used cautiously, especially in small children, the elderly, and those already ill.

If you are interested in using alfalfa herb for breastfeeding, always start with the lowest quantity and slowly work your way onto the directed dose.

Should you or your baby at any point experience diarrhea, it would be best to stop using Alfalfa immediately until all symptoms of runny, uncomfortable tummy upsets have disappeared, and then gradually work your way up to the directed dosage again, starting with the lowest amount.

Once the desired effect is seen (breast milk has increased sufficiently), tamper down or stop using Alfalfa for a while until it may be needed again.
Top 10 Lactogenic Foods