Best Online Breastfeeding Courses
Master the art of breastfeeding and conquer your milk supply concerns. In this curated selection of courses, we bring you top-notch educational programs designed to empower mothers like you in their breastfeeding journey.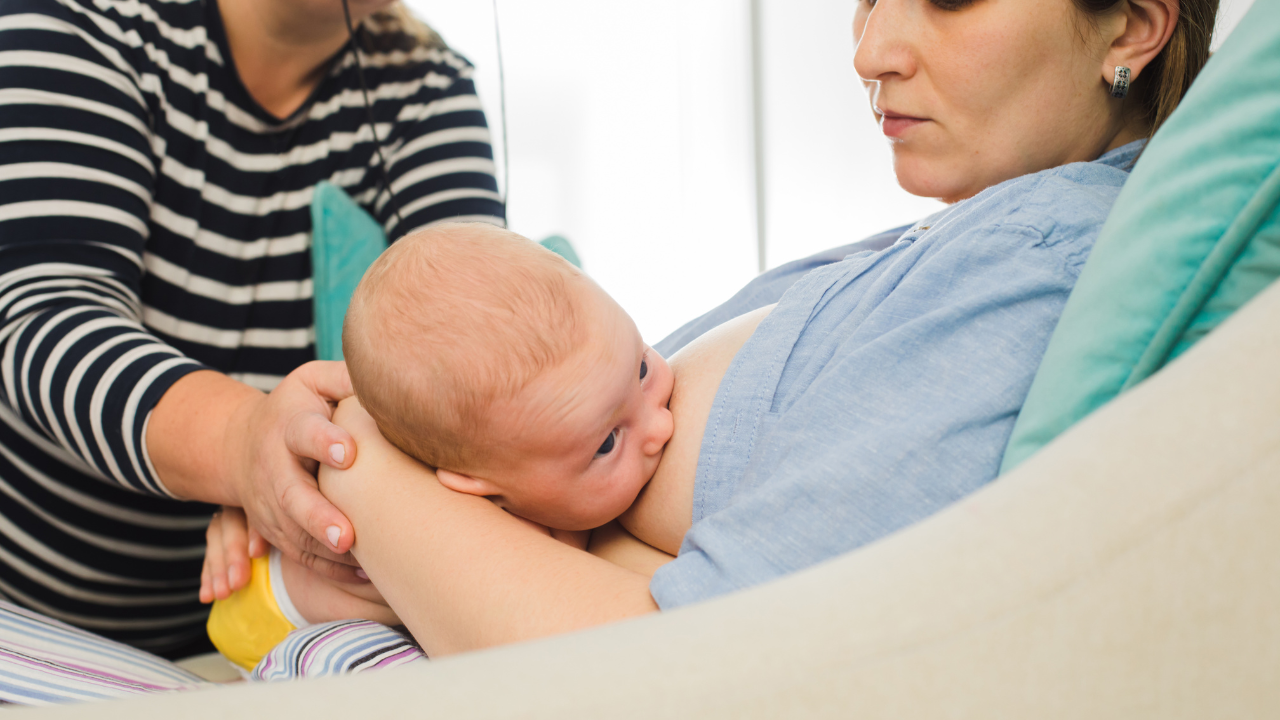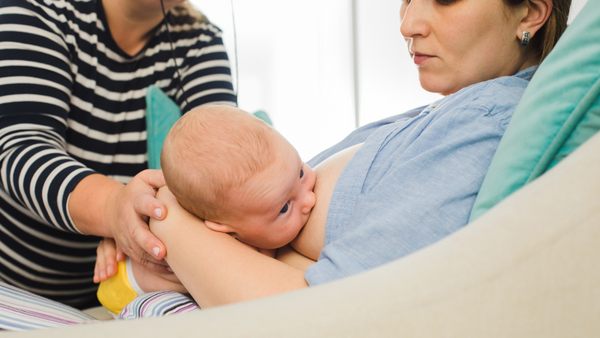 Whether you're a first-time mom, seeking to refresh your breastfeeding knowledge, or facing challenges with milk supply, these courses are for you. Join us on this empowering journey, where you'll not only gain valuable insights but also find a strong support network. Your path to a beautiful breastfeeding experience begins here!
#1. The Ultimate Breastfeeding Class
The Ultimate Breastfeeding Class is a comprehensive 90-minute online program designed to address common concerns and challenges faced by breastfeeding mothers. Whether you're an expectant mom struggling with breastfeeding or seeking a refresher, this class offers step-by-step guidance in 13 easy-to-watch lessons. You can learn from the comfort of your home, at your own pace, and in your pajamas.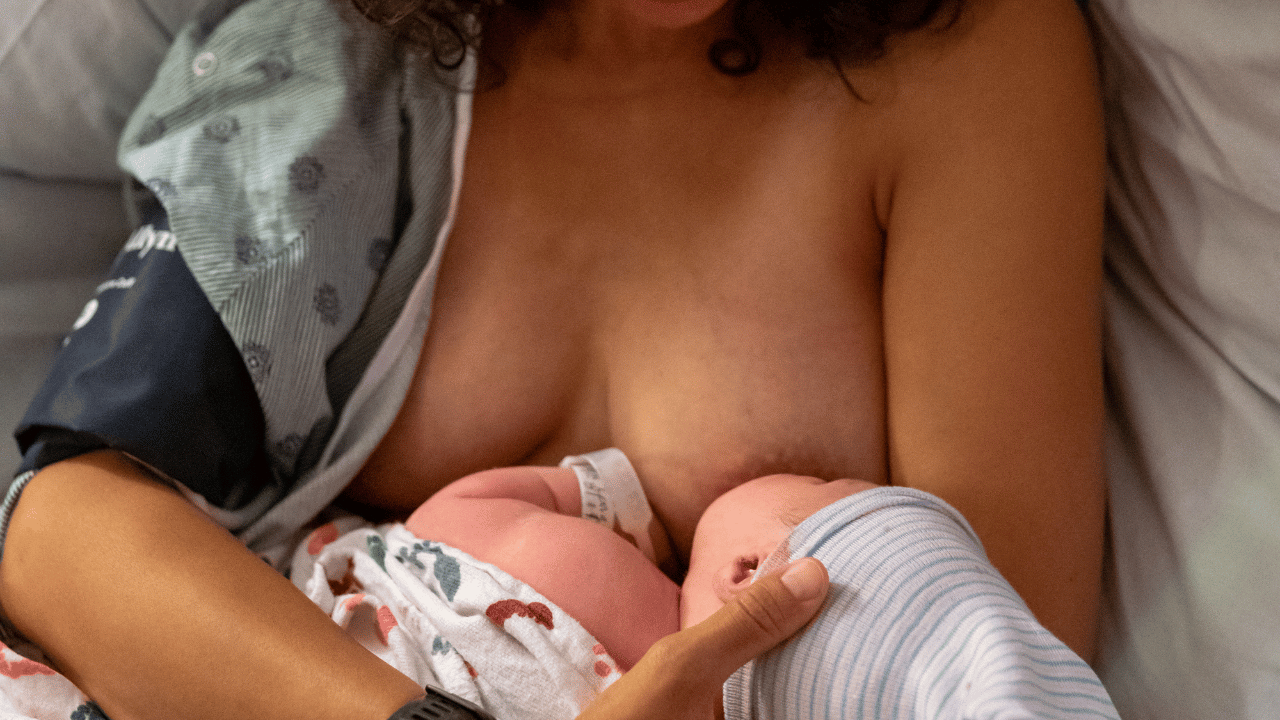 Course highlights cover common breastfeeding pitfalls, the best positions for a deep latch, ensuring your baby gets enough milk, increasing milk production, and finding a support network.
Overall, "The Ultimate Breastfeeding Class" empowers mothers to approach breastfeeding with confidence and enjoy a fulfilling experience. It's a valuable resource for both first-time and experienced moms, equipping them with the knowledge and skills to support not only their own breastfeeding journey but also those of their friends.
The Ultimate Breastfeeding Class Sign-Up.
#2. Master Your Milk Supply
This is a 5-part video series designed to help breastfeeding mothers maximize their milk production. This course is an excellent resource for mothers who are concerned about their baby not getting enough breast milk, frustrated with minimal pumping results, or fearful of losing their milk supply. The video series offers step-by-step lessons that are available on-demand and accessible across all devices.
The course curriculum covers essential topics such as understanding milk supply, implementing rules to ensure an adequate milk supply, identifying common misconceptions that may affect supply, discovering effective ways to increase milk production, and exploring the use of galactagogues. It also provides guidance on building a freezer stash of breast milk. With a 30-day money-back guarantee and instruction from Stacey Stewart, a Certified Lactation Educator and mother of three, this course empowers mothers to move from worry and frustration to a confident "I've Totally Got This!" mindset. It offers a self-paced, lifetime access online learning experience to help mothers overcome anxiety and self-doubt related to breastfeeding and milk supply concerns.
Master Your Milk Supply Sign-Up.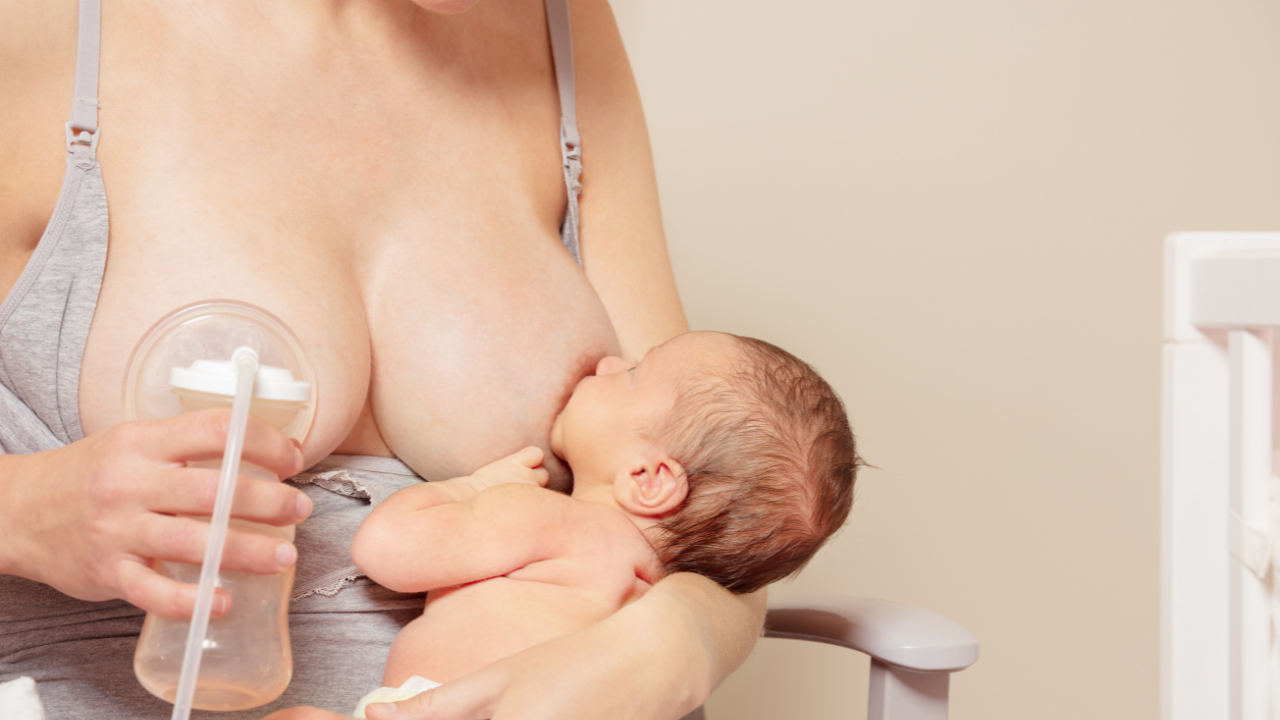 #3. Pump It Up
Discover Effortless Techniques to Express Up to 50% More Breast Milk. Unlock the secret to simplified and more productive pumping with these five convenient lessons that outline step-by-step strategies, allowing you to maximize your milk output in less time.
When you enroll, you'll gain insight into the most common mistake that hampers pumping output, a potent strategy to double your milk yield, a rapid method to boost milk supply, and much more. This course not only offers five on-demand lessons accessible across all your devices but also includes valuable bonuses like a caregiver printable with bottle feeding tips, a lactation superfoods recipe book, and pumping affirmations to keep you motivated during your sessions. Plus, you'll receive the popular eBook "Hack the Breast Pump" to help you optimize your pump settings.
#4. The Ultimate Back-to-Work Pumping Class
This online back-to-work pumping class is designed to support new mothers in their transition back to work while maintaining a successful breastfeeding journey. This self-paced course, led by Certified Lactation Educator Stacey Stewart, consists of 13 easy-to-follow lessons, covering essential topics such as maximizing milk expression, building a freezer stash, and ensuring a smooth transition to bottle feeding.
Back-to-work pumping class Sign-Up.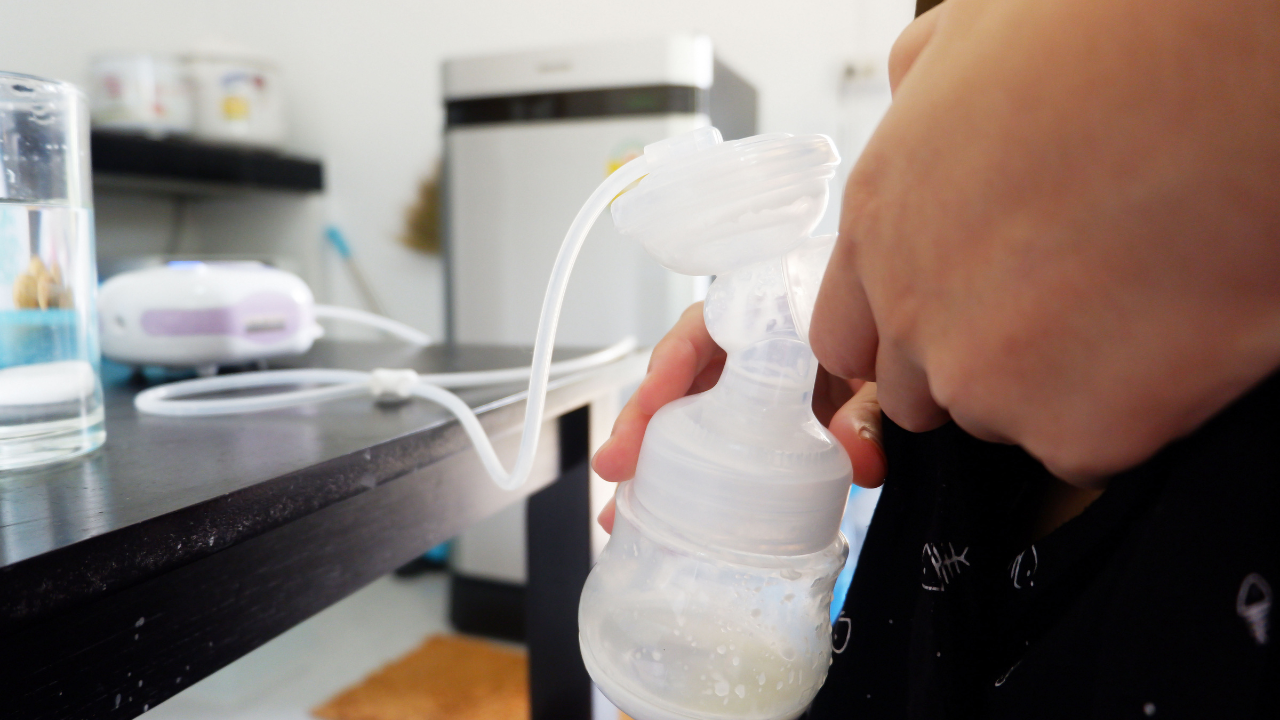 #5. Exclusive Pumping Class
This is a comprehensive online program tailored for mothers who exclusively pump breast milk for their babies. The course covers essential topics in 11 easy-to-follow lessons. It empowers participants to maximize milk output, store efficiently, and navigate the unique challenges of exclusive pumping.
In addition to 11 instructional videos, the course offers valuable resources such as troubleshooting guides and pro tips. Designed to simplify the exclusive pumping journey, Milkology's program is a confidence-building resource for mothers seeking to provide breast milk for their babies through exclusive pumping.
Exclusive Pumping Class Sign-Up.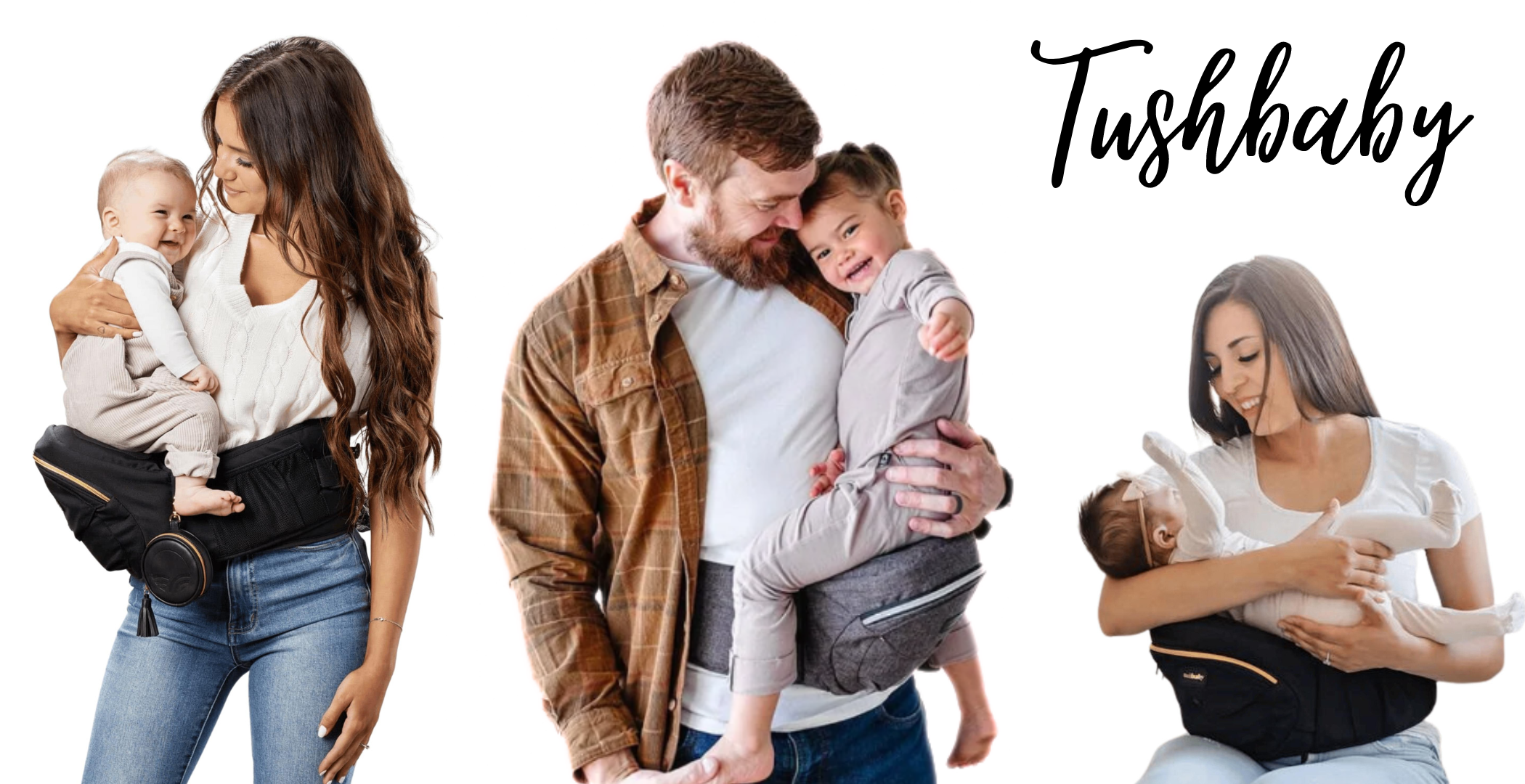 The Tushbaby Hip Carrier
With its ergonomic design and comfortable waistband, Tushbaby provides optimal support for you and your baby. Say goodbye to shoulder and back pain from traditional carriers, as Tushbaby evenly distributes your baby's weight, relieving strain and promoting better posture.
Get 15% OFF
In conclusion, Milkology's array of expert breastfeeding courses is your roadmap to success in your breastfeeding journey. These courses are carefully crafted to cater to a variety of needs and experiences. Whether you're just starting out, dealing with concerns, or seeking to enhance your knowledge and skills, these courses offer you the guidance and support you need. We're here to empower you, ensuring that you approach breastfeeding with confidence and that you derive the utmost fulfillment from this remarkable journey.