Should Breastfeeding Continue Over the Age of Two?
Many mothers decide to wean their babies at six months because of preconceived ideas in society about breastfeeding older children.
When some people think of breasts, they think of them as sexual objects instead of what they really are: They are natural, beautiful parts of a woman's body that were originally made to nourish and feed a child.
The health benefits of breastfeeding continue for as long as you breastfeed, so why not continue?
Your baby is considered a toddler, from 13 months to three years of age. The world-average age of weaning is 4 years.
There is no "perfect" or "right" time to stop breastfeeding your baby or toddler.

The Benefits of Breastfeeding Older Children

Dr. Bill Sears - The Extended Breastfeeding Debate


How Does Extended Breastfeeding Help Mom?
If you feel forced to wean, please read the following article first...When should I stop breastfeeding?

Breastmilk Composition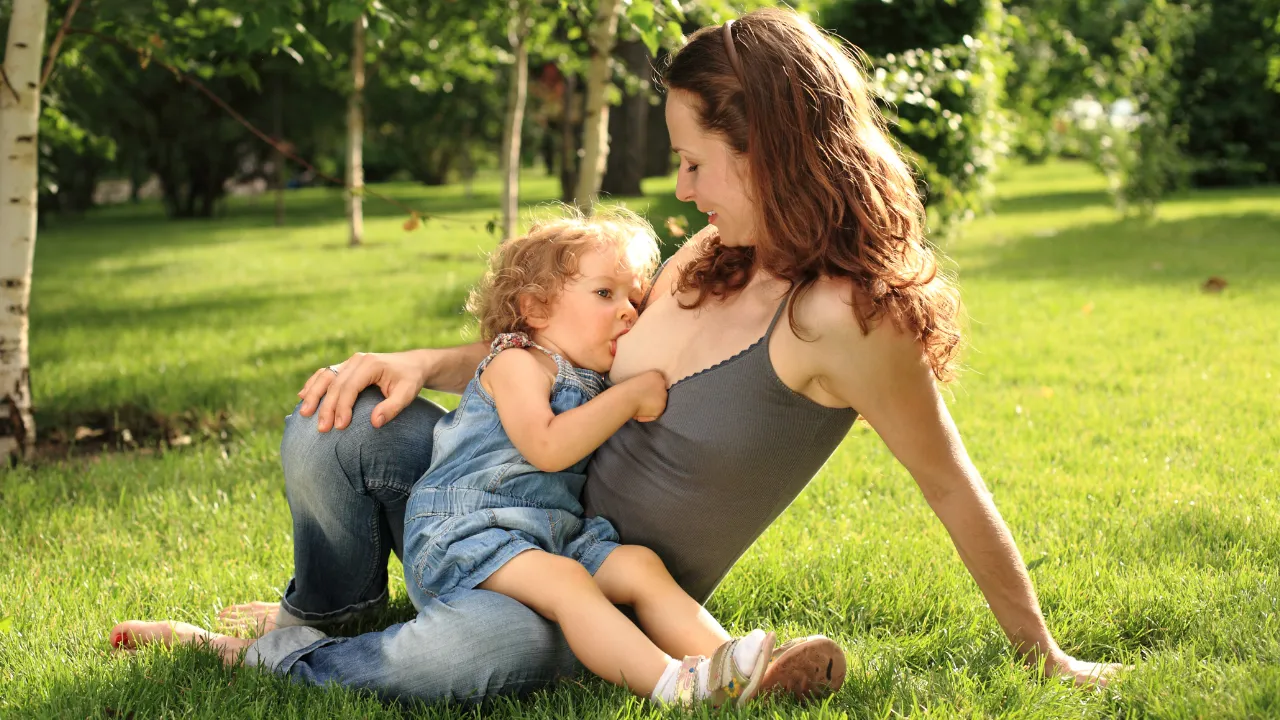 The Challenges of Breastfeeding a Toddler
---
The transition away from the breast should be a gradual one for your baby and at your baby's own pace. Studies show that the majority of children will wean naturally between the ages of 3 and 4. So why not allow nature to take its course? Don't feel pressured by others to stop breastfeeding. Do what works best for you and your toddler.
Comments

Tired of the Pressure From Family, Especially My Dad, When I Breastfeed My Toddler
by Charlisa Riley (South Carolina)
"I am still breastfeeding my 21 mth old. Every time I'm at my parent's home and my daughter wants to nurse, he is always saying things to discourage me or her...it's becoming annoying, and I feel no one should have a problem with it.
Sometimes I want to yell, "dad, please, it's a natural thing, and she will wean when she's ready!" How do you deal with criticism?"
Re: You're doing great!
By: Katelin Granados
"You are doing something amazing for your child! Do not become discouraged whatsoever! Take advantage of being the only one who can provide breast milk to your daughter. Maybe try to educate your family on the incredible benefits breast milk has. Even the formula cans read, " experts agree breastfeeding is best" Good job, girl!! Keep it up and keep going!"
Re: Still nursing
By: Anonymous
"Still nursing my almost two years old also. Good job on keeping up with your beliefs. No one can share the bond between you and your baby. Just educate others. You're not alone."