Is Burdock Root Safe While Breastfeeding?
What Is Burdock Root?
Burdock root, also known as Arctium lappa, is a perennial plant used for centuries in traditional medicine for its detoxifying and cleansing properties. It's commonly used to support the blood and lymphatic system and to promote healthy skin.
The plant's root contains powerful antioxidants such as phenolic acids, quercetin, and luteolin, which have health-promoting properties. It's also been used to treat various chronic diseases such as cancer and diabetes.
Burdock root can be consumed in a variety of ways - as a tea, supplement, or even as a vegetable. It has a crunchy texture and an earthy, sweet flavor similar to lotus root or celeriac.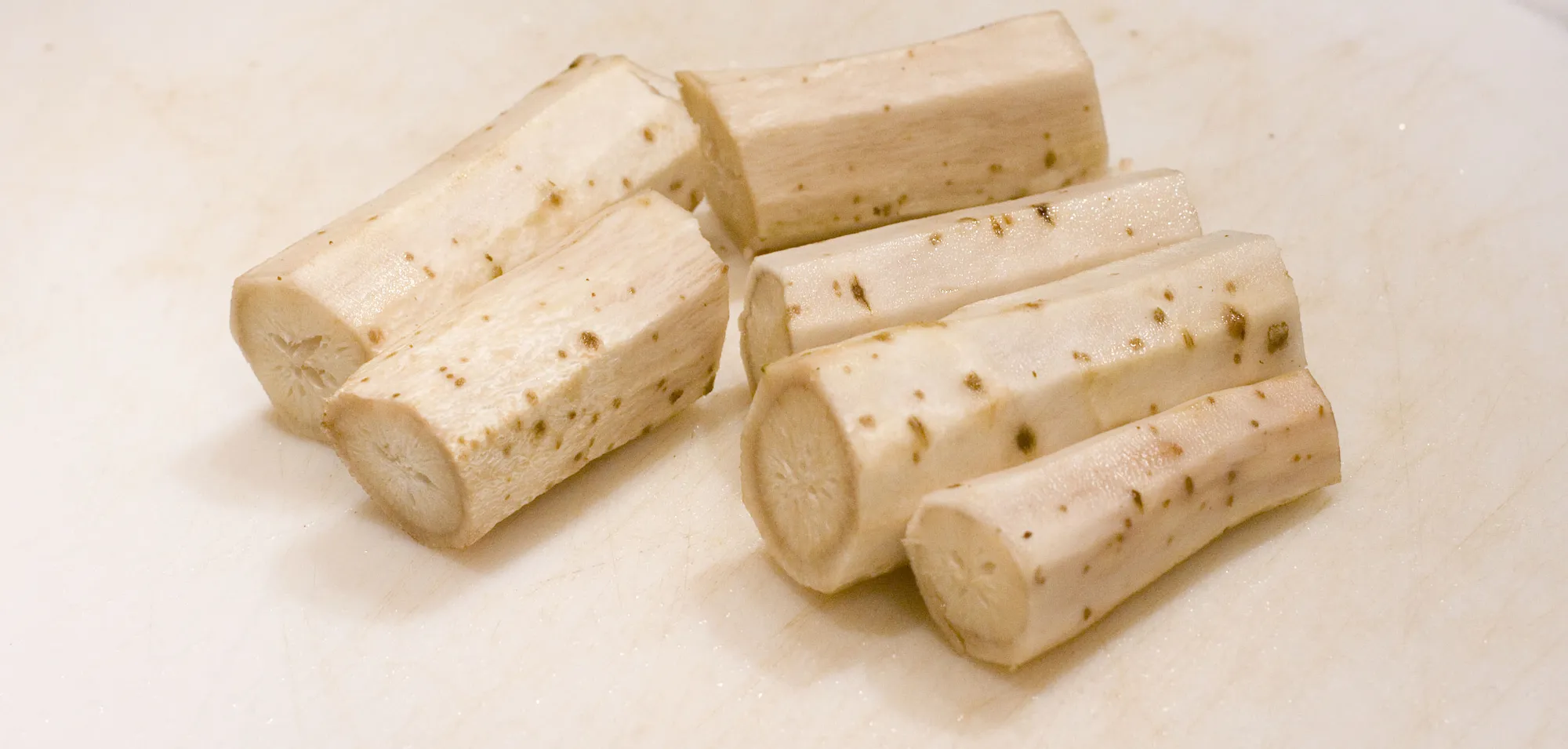 Burdock Root and Breastfeeding
In Japan, burdock root is commonly consumed as a vegetable and is considered safe during pregnancy and breastfeeding. However, there's limited scientific research on the safety of consuming burdock root in large quantities during pregnancy and breastfeeding.
Some sources recommend avoiding using powdered burdock or burdock tea in high doses, as these forms may have a higher concentration of active compounds. But it's likely safe to consume fresh burdock root in moderation.
When it comes to breastfeeding, the DrLact safety score for edible burdock root is 3 out of 8, which is considered low risk. This means that while there may be some minor side effects in the breastfed baby, most scientific studies and research papers suggest that the use of edible burdock root is low risk for lactating mothers. However, it's important to note that the safety score may not hold true for higher dosages, and monitoring your child for possible reactions is recommended. The score is calculated using the DrLact safety Version 1.2 model, which ranges from 0 to 8 and measures the overall safety of a substance in lactation using publicly available case studies, research papers, and other scientific journals.
In conclusion, burdock root is a versatile and powerful medicinal herb that has been used for centuries for its cleansing and detoxifying properties. It's a good source of antioxidants and has been used to treat various chronic diseases. While it's considered safe to consume in moderation during breastfeeding, it's best to consult a healthcare professional before consuming any new herbal supplements or remedies. And as always, it's important to monitor your baby for any potential side effects.

Barley and Burdock Root Soup Recipe:
Ingredients:
1 cup of barley
2 cups of sliced burdock root
1 onion, diced
2 cloves of garlic, minced
4 cups of vegetable broth
2 cups of water
2 tablespoons of olive oil
Salt and pepper to taste
Directions:
In a large pot, heat the olive oil over medium heat.
Add the diced onion and minced garlic and cook until the onion is translucent.
Add the sliced burdock root and cook for a few minutes until it starts to soften.
Add the barley, vegetable broth, and water to the pot and bring to a boil.
Reduce the heat and let the soup simmer for about 30-40 minutes, or until the barley and burdock root are fully cooked.
Season with salt and pepper to taste.
Serve warm, and enjoy!
Optional: You can add other vegetables, such as carrots or potatoes, to the soup for flavor and nutrition. You could also garnish the soup with chopped parsley or green onions for added color and flavor.