Is Tushbaby Worth It?
In this article, we explore the importance of babywearing, introduce the Tushbaby Hip Carrier, and evaluate whether it's worth the investment.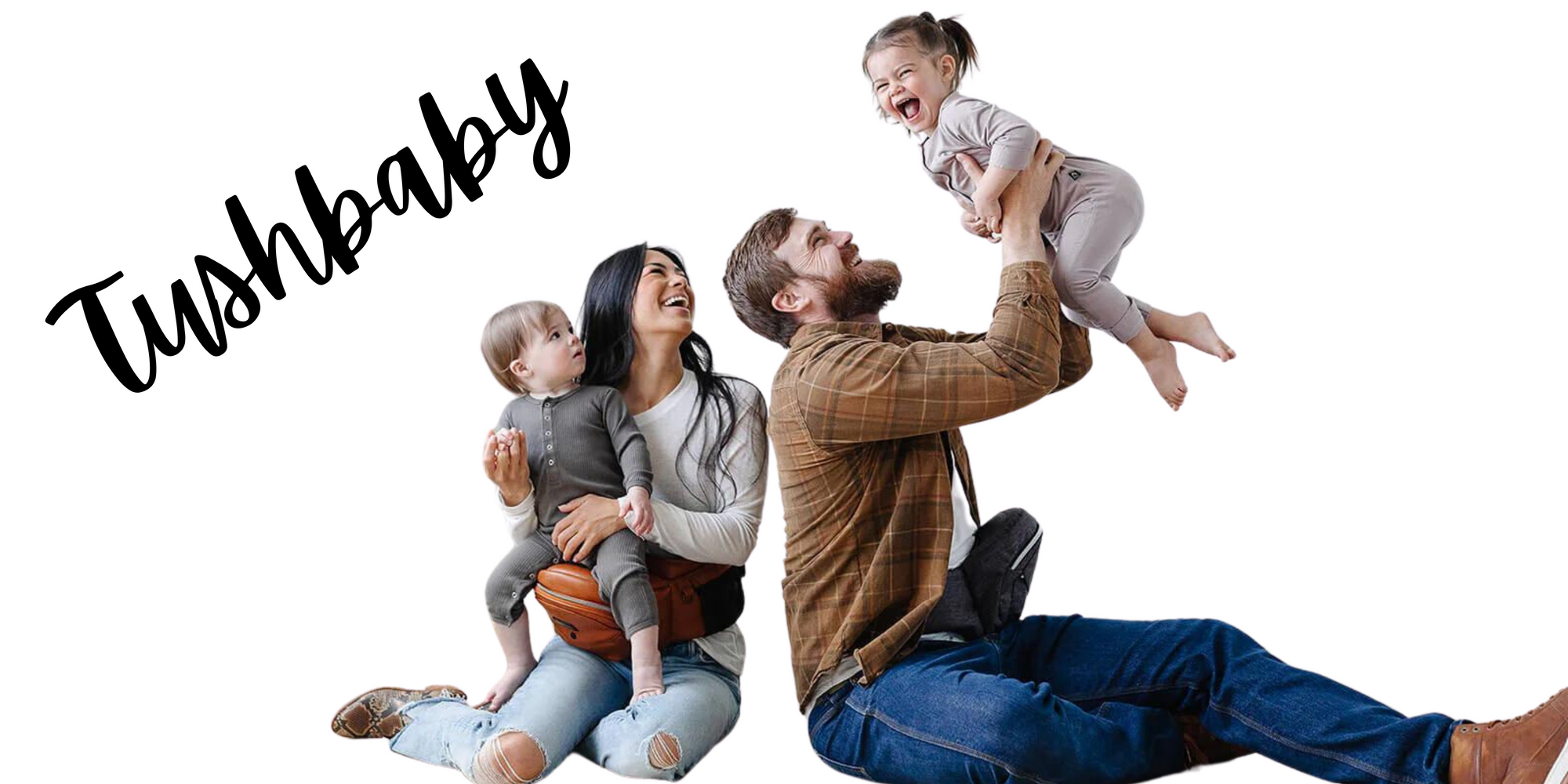 The 2023 Year-End Tushbaby Sale is on! Get 17% off (sitewide) from the 4th of December to the 10th!
As parents, we constantly seek ways to simplify our daily routines while ensuring our little ones receive the care and attention they need. The practice of babywearing, which has been embraced by cultures worldwide for centuries, offers a solution that promotes convenience, bonding, and many benefits for both parents and babies.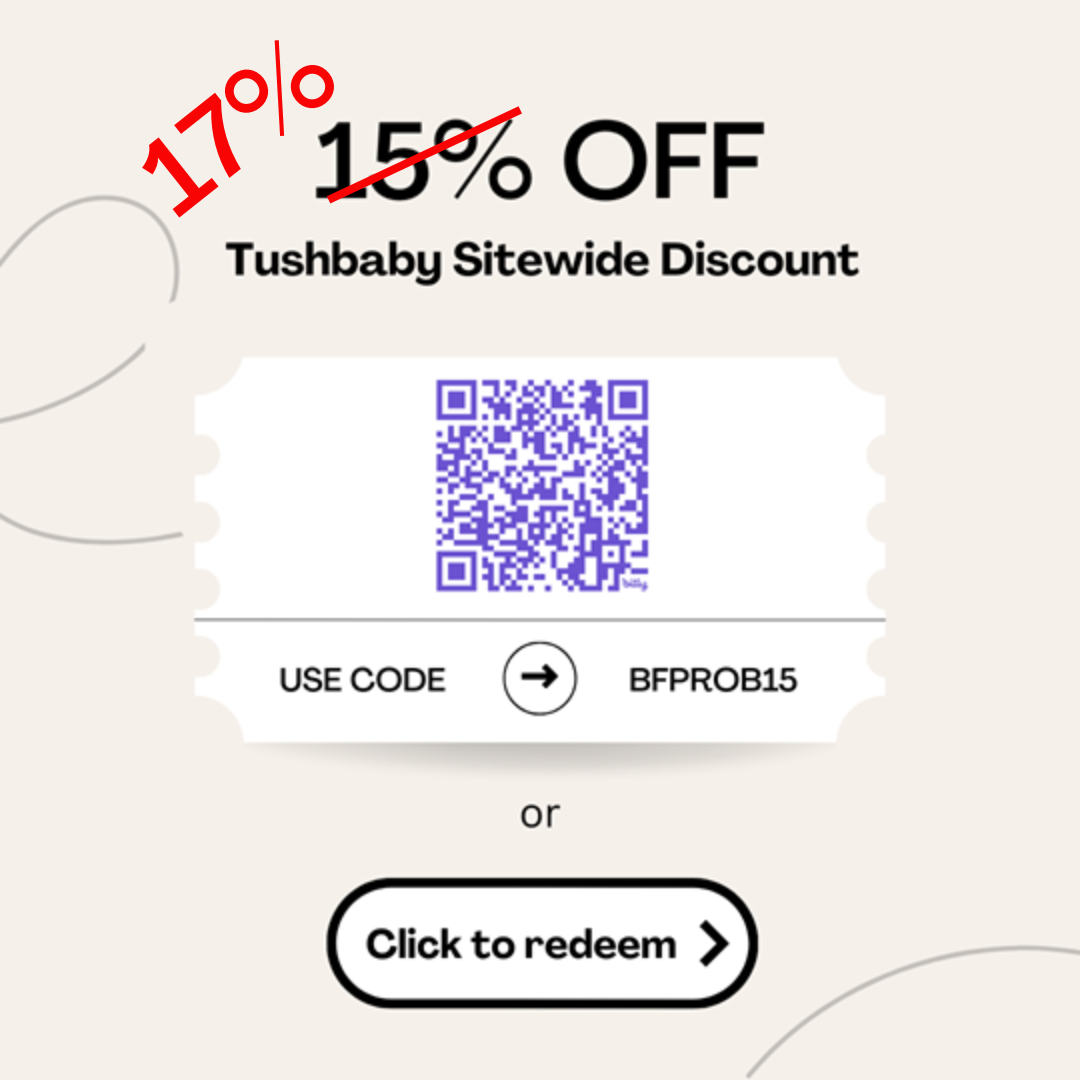 The Significance of Babywearing
Babywearing is more than a parenting trend; it is deeply rooted in history and human nature. Here are some compelling reasons why babywearing is invaluable:
1. Enhanced Bonding and Contentment
Carrying your baby close to your body fosters a profound emotional connection. When held, babies are more content, cry less, and develop a stronger sense of security. The constant physical contact reassures them that their needs will be met promptly.
2. Reduced Crying
Studies reveal that babies who are carried or worn cry less frequently. They experience reduced stress and are calmer. Babywearing has a soothing effect on infants, which benefits both the baby and the parents.
3. Enhanced Learning and Development
When babies are worn in a carrier, they are in an ideal state for interaction and learning. Babywearing encourages cognitive development as infants observe the world around them, study facial expressions, and absorb language and body language more rapidly. The motion involved in babywearing also stimulates their vestibular system, contributing to motor and brain development.
4. Convenience and Freedom
Babywearing offers unmatched convenience. Unlike cumbersome strollers, baby carriers allow parents to navigate crowded places, easily access locations that are stroller-unfriendly, and complete daily tasks with a free hand.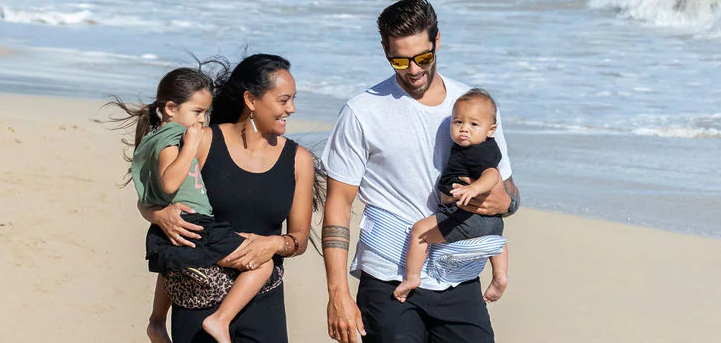 The Tushbaby Hip Carrier
This unique carrier was designed with both the baby and caregiver in mind. It has received widespread attention for its comfort, functionality, and versatility. Here's what you need to know:
The Tushbaby Hip Carrier Features
Ergonomic Design: The Tushbaby is thoughtfully designed to evenly distribute your baby's weight across your hips and core, reducing strain on your back, arms, and shoulders. Pediatricians have endorsed its anatomically correct "M" shaped position, lowering the risk of hip dysplasia.
Versatility in Carrying Positions: Unlike many traditional carriers, the Tushbaby offers multiple carrying positions. It can be used for breastfeeding, side carrying, burping, front-facing, and face-to-face holding, accommodating children from birth up to 36 months or weighing up to 44 pounds. It essentially grows with your baby.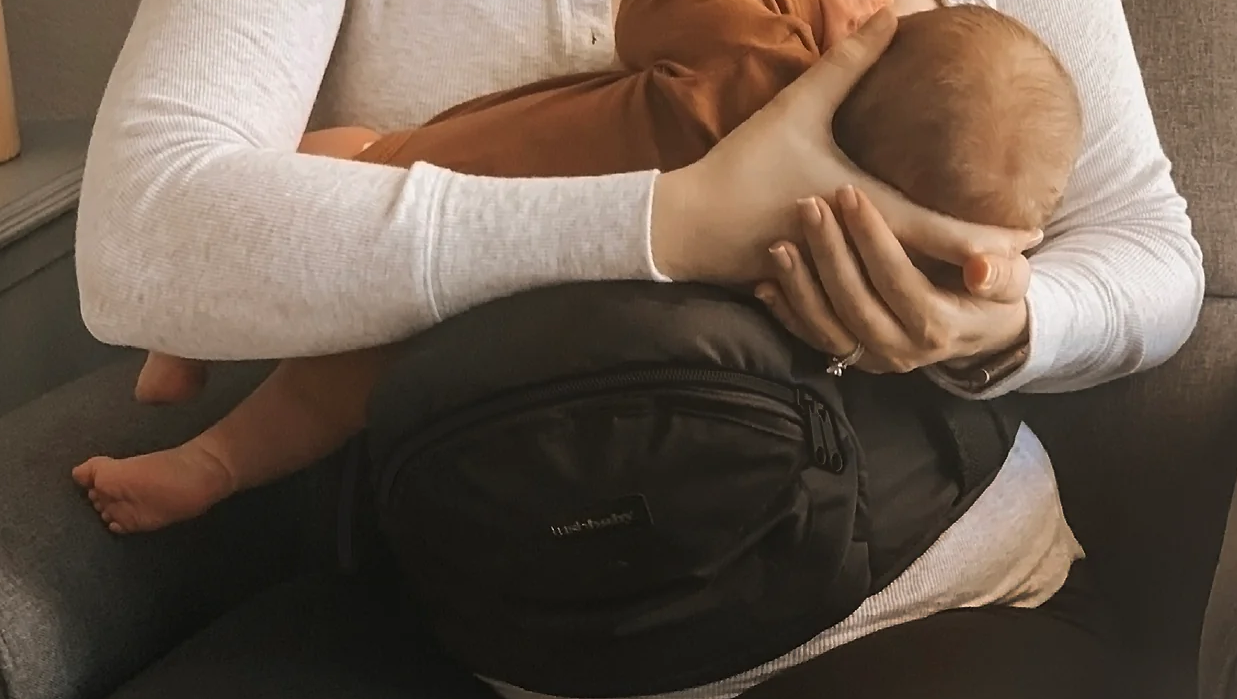 Convenient Storage: With large storage pockets for diapers and wipes underneath the seat and side pockets for essentials like pacifiers, phones, and keys, the Tushbaby doubles as a compact diaper bag, reducing the need for additional baggage. However, if you do want a separate diaper bag, you could consider Tushbaby's stylish, Totebaby.
Ease of Use: The Tushbaby's simple waistband, secured with adjustable Velcro straps and a buckle, ensures easy putting on and taking off. It also accommodates a range of body sizes, fitting waists from 24 to 44 inches. An extender is available for those with larger waists.
Safety-Certified: The Tushbaby is endorsed by pediatricians, chiropractors, and physical therapists. Its lightweight design, weighing less than half a kilogram, makes it easy to carry around, and it's machine washable for convenience.
Is Tushbaby worth the price?: While traditional baby carriers can be relatively expensive, Tushbaby offers an affordable alternative without compromising on quality and comfort. This affordability makes it an attractive choice for parents seeking a practical solution that won't break the bank. Plus, its versatility and ease of use make it a valuable long-term investment, ensuring that parents get excellent value for their money. And now you can get an additional 15% off too.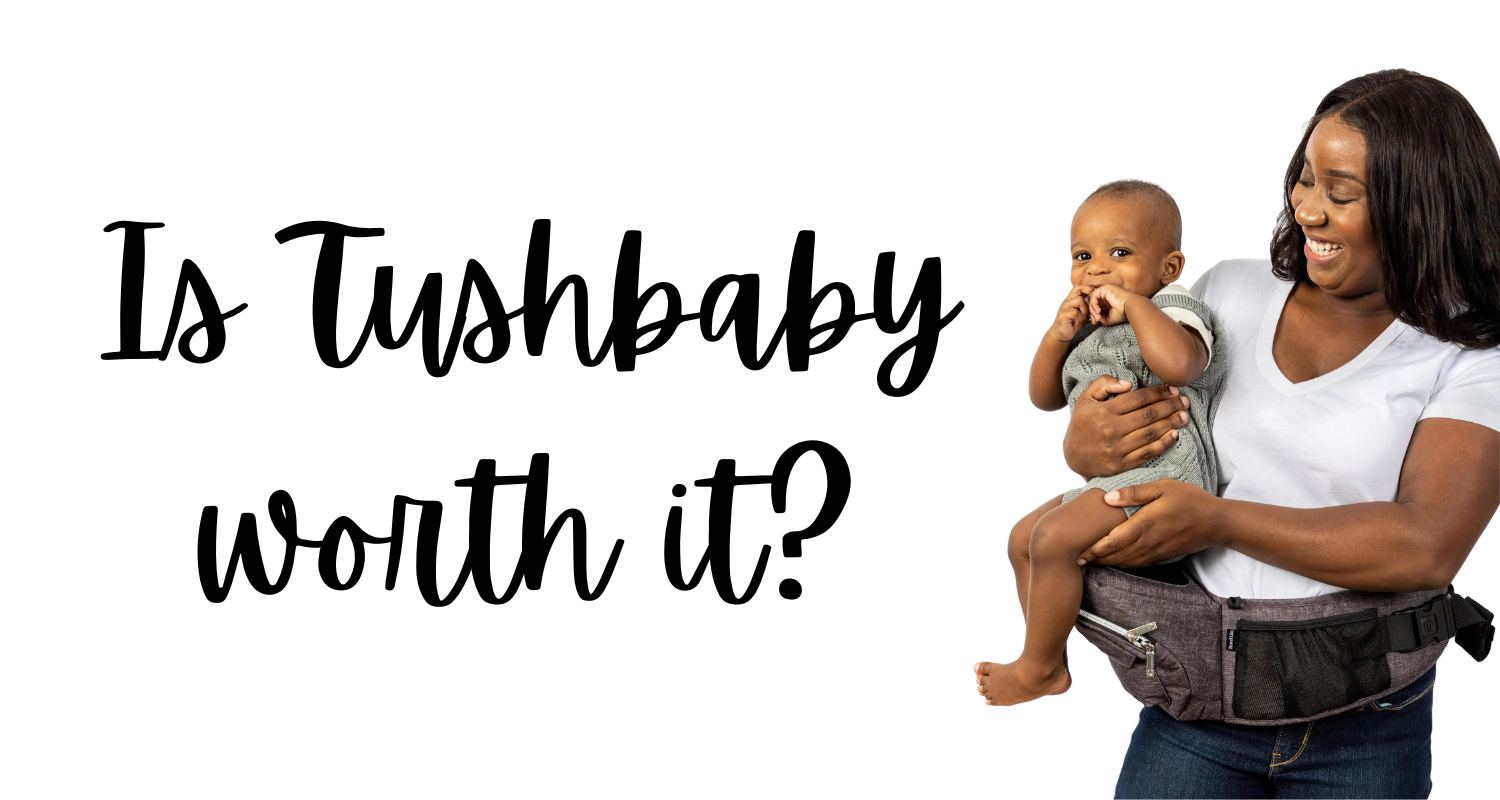 Is Tushbaby Worth It?
With the Tushbaby Hip Carrier, the question of whether it's worth it becomes clearer with each benefit it offers. Not only does it make life more convenient for parents, but it also enhances the parent-child bonding experience, fosters a calmer and happier baby, and promotes essential learning and development.
The convenience, versatility, and ease of use make the Tushbaby a valuable addition to your parenting toolkit.
In conclusion, Tushbaby is more than just a carrier; it's a reliable companion on your parenting journey. So, the answer to "Is Tushbaby worth it?" is a resounding yes.
Ways You Can Use Your Tushbaby.
Tushbaby Reviews