Oatmeal for Breast Milk - How Much Oatmeal Should I Eat?
If you have opted to breastfeed, you obviously want the best supply of milk possible. What if I told you that something as simple and humble as oatmeal would give you just that?

Does Oatmeal Increase Milk Supply?
Yes. Oatmeal is a source of iron and other nutrients that boost milk production. The nutrients in oatmeal increase milk production by stimulating the release of the hormone prolactin, which is responsible for milk production.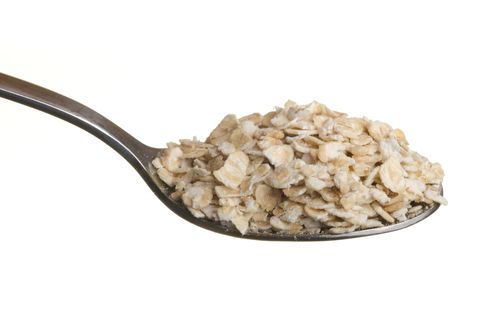 Factors That Cause Oatmeal to Increase Breast Milk Supply
Why does oatmeal help milk supply?
Oxytocin and Relaxin are released when oatmeal is consumed, stimulating breast milk production and helping with milk flow.
Oatmeal contains many nutrients like beta-glucans, phytochemicals, protein, fiber, and carbohydrates. This will promote a richer supply of nourishing milk.
Oatmeal is an excellent source of iron. Mothers with low iron levels often struggle with low milk supply, and oatmeal can help with this.
Interesting Fact: Oatmeal has been found to thicken hair, this is because of it's high protein content. If you are a mom who is worried about hair thinning out after giving birth, then this is for you.
---
Which Oatmeal Is Good for Breastfeeding?
All oats are not created equal. The best oatmeal for breastfeeding is plain, steel-cut oats. Rolled oats for breastfeeding are your next best option; they are a little more processed but easier to cook. Avoid using instant oatmeal or oats containing extra ingredients.
Soaking raw oats before consuming them can improve mineral absorption and digestion. The phytic acid present in oats can inhibit the absorption of minerals. Soaking oats reduces the phytic acid content, making the oats easier to digest, and can also help prevent constipation. Therefore overnight oats (made from rolled oats) are a great option for boosting milk supply.
Overnight oats to increase milk supply. (external recipe link)
Cooked oats are also a good option and you can dress it up with one or more of these to add some more flavor:
A dash of salt.
Blueberries.
Honey.
Cinnamon.
A hint of brown sugar.
A wee bit of butter.
A few nuts. (Worried about allergies?)
Some raisins.
Keep the sugar low, add some olive oil if you dare, and watch your post-baby glow surpass your imagination, not to mention that gushing milk!
How Much Oatmeal Should You Eat to Increase Milk Supply?
Just one bowl of oatmeal per day can significantly impact the amount of milk a mother produces. But, as you know, everyone is different, and if one bowl doesn't work for you, you could try adding one or two oatmeal cookies to your diet (recipe below).

Master Your Milk Supply
Never worry about your milk supply ever again! This is a 5-part video series designed to help breastfeeding mothers maximize their milk production. This course is an excellent resource for mothers who are concerned about their baby not getting enough breast milk, frustrated with minimal pumping results, or fearful of losing their milk supply. The video series offers step-by-step lessons that are available on-demand and accessible across all devices.
Sign Up
How Long After Eating Oatmeal Will Milk Supply Increase?
The time it takes for this increase in milk supply to occur can vary depending on the individual. Some mothers may notice an increase in milk supply within a few hours of consuming oats, while others may not notice a difference until several days have passed.
Vegan Oatmeal Lactation Cookies:
Ingredients:
1 cup rolled oats
1 cup whole wheat flour
1 tsp baking powder
1 tsp cinnamon
1/2 cup coconut oil, melted
1/2 cup maple syrup
2 flax eggs (2 tbsp ground flaxseed mixed with 6 tbsp water)
1 tsp vanilla extract
1/2 cup dried cranberries
1/2 cup chopped nuts (optional)
Instructions:
Preheat your oven to 350 degrees F (180 degrees C).
In a medium bowl, combine the oats, flour, baking powder, and cinnamon. Set aside.
In a separate large bowl, beat the coconut oil and maple syrup together until well combined.
Beat in the flax eggs and vanilla extract.
Slowly add the dry ingredients to the wet ingredients, mixing until well combined.
Stir in the cranberries and nuts (if using).
Drop spoonfuls of the dough onto a baking sheet lined with parchment paper.
Bake for 10-12 minutes or until the cookies are lightly golden.
Allow the cookies to cool on the baking sheet for a few minutes before transferring them to a wire rack to cool completely.
The oats and cranberries in this recipe are thought to help increase milk supply, while the nuts provide an additional source of protein and healthy fats.
Is Oat Milk Good for Breastfeeding?
Oat milk, which is created by grinding, soaking, and blending whole oats with water, has a nutritional makeup that is similar to oatmeal. Does oat milk help with lactation? Yes, it can also provide lactogenic benefits while breastfeeding. The best oat milk for breastfeeding contains no additives or sugar.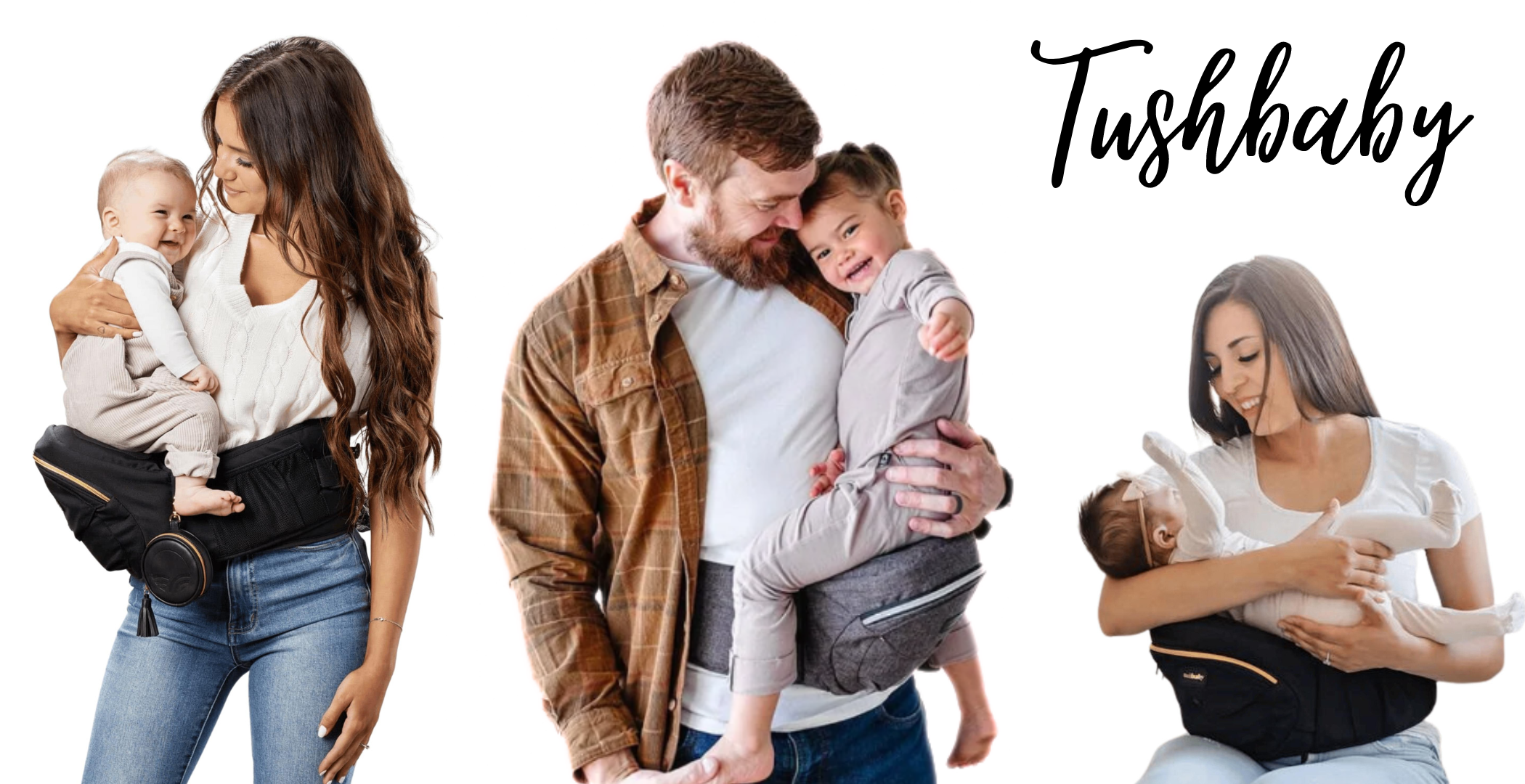 With its ergonomic design and comfortable waistband, Tushbaby provides optimal support for you and your baby. Say goodbye to shoulder and back pain from traditional carriers, as Tushbaby evenly distributes your baby's weight, relieving strain and promoting better posture.
Get 15% OFF
Oat Water for Breast Milk Supply
Drinking oat water, which is made by soaking oats in water and straining them, can also help to increase milk supply in breastfeeding mothers. Oat water contains the same beneficial nutrients found in cooked oatmeal. The great thing about oat water is that it can be a refreshing cold drink throughout the day while also providing nourishment and milk-boosting properties.
Soaking oats before consuming them can make them more easily digestible and increase the absorption of nutrients. Oats contain phytic acid, which can attach to minerals and form a structure that is difficult for the body to break down. Soaking the oats first will reduce the phytic acid and allow your body to absorb more minerals and nutrients. Drinking oat water is a great way to consume the nutritional benefits of oats without the added time and effort involved in cooking them. It is a simple, easy and refreshing way to get the benefits of oats for breastfeeding.
How to Make Oat Water
8 servings
Ingredients:
1 cup oats
3 Litres of water (12 cups), or for an extra lactational boost, use coconut water instead.
Sweetener of choice (honey, maple syrup of stevia)
Method:
Soak the oats in the water (or coconut water) overnight in the fridge. Add the oats, water, and sweetener to a blender. Blend until combined. Pour the mixture through a sieve to remove any larger bits (if you want an even smoother drink, you can use a cheesecloth for straining). Store in the fridge for up to 1 week.

Here are a few pages you might enjoy.
Top 10 Lactogenic Foods