Totebaby Discount
Learn how Totebaby combines style and functionality! Get 15% off use Code: BFPROB15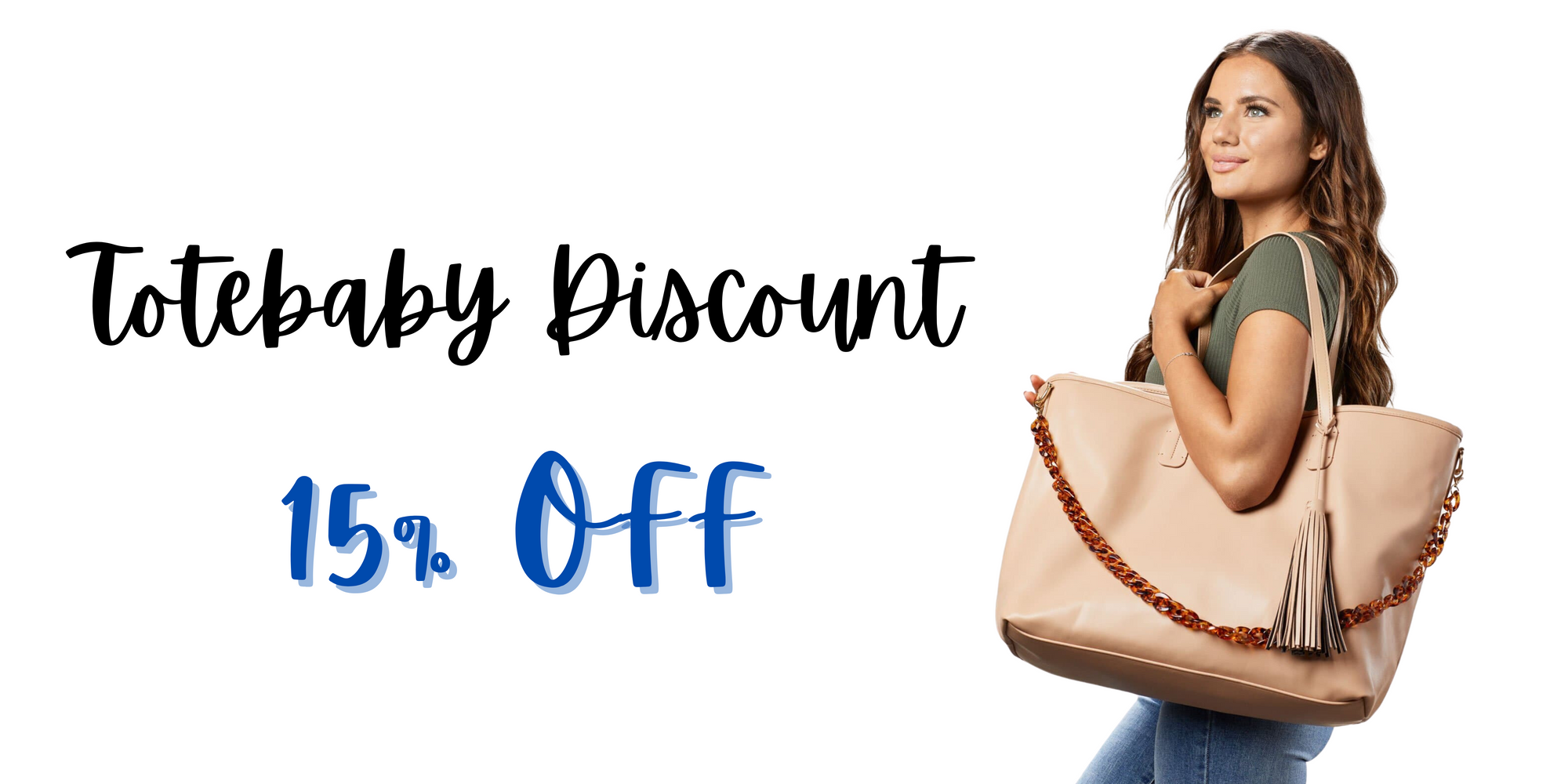 The 2023 Year-End Tushbaby Sale is on! Get 17% off (sitewide) from the 4th of December to the 10th!
Totebaby - The Perfect Diaper Tote for Moms on the Move
Whether you're on mom duty or sneaking in some well-deserved me-time, Totebaby is perfect. Let's look at the incredible details and reviews that make Totebaby a must-have for moms and anyone seeking a stylish, multi-functional bag.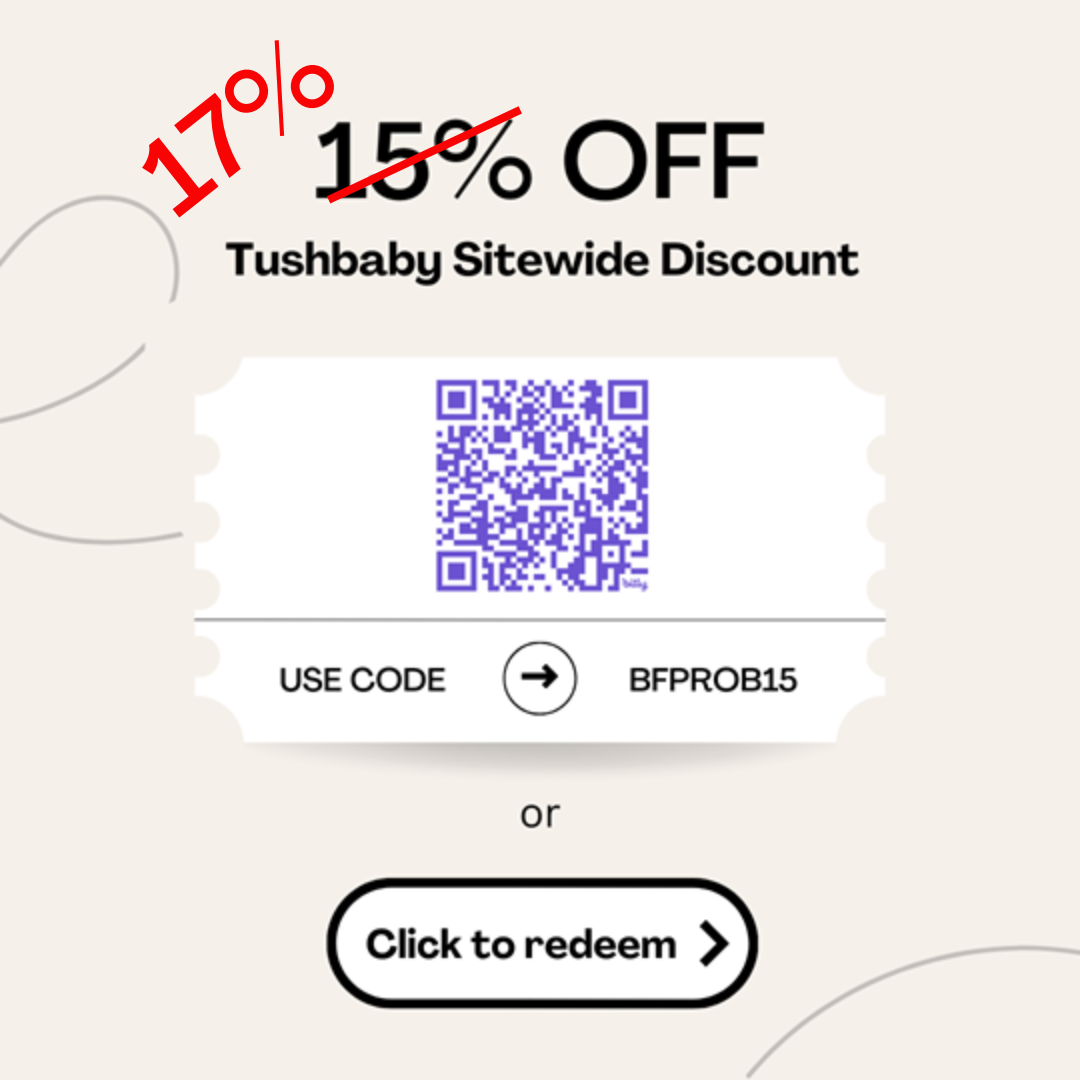 The Ultimate Baby Tote
A diaper bag is essential for any parent, and Totebaby blends functionality and style effortlessly. Inside, it offers a spacious sanctuary for all your baby's essentials, from diapers and wipes to bottles, toys, and spare clothes. But here's where it goes above and beyond – Totebaby is thoughtfully designed to simplify your life. It arrives fully equipped with a removable organizer, a sleek fold-up changing pad, an extra crossbody strap, and a handy divider pocket. But the best part? It's tailor-made to cradle a Tushbaby hip carrier, creating the perfect duo for moms on the go. All these baby tote features are detachable, transforming it into a regular tote whenever needed.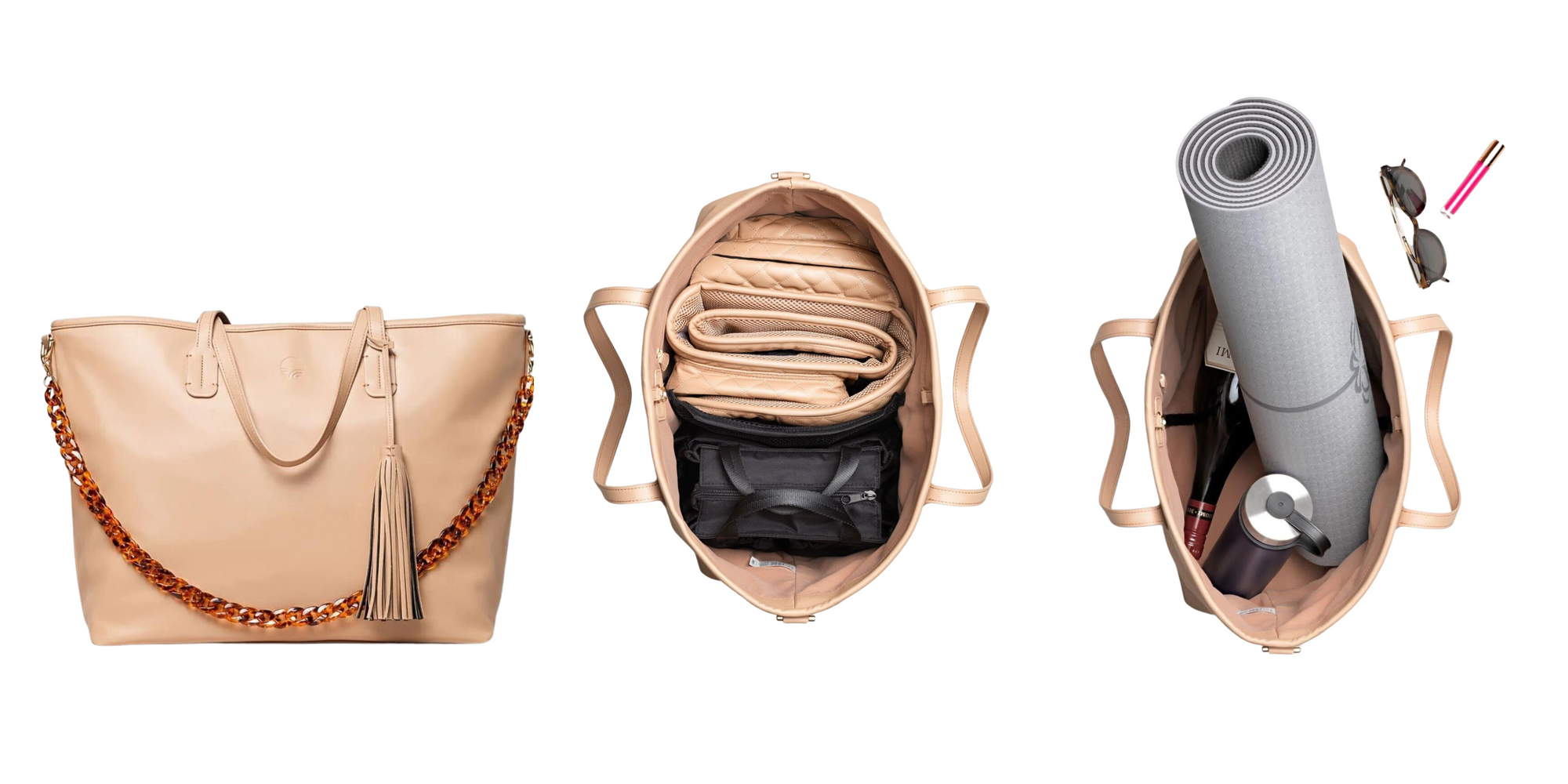 What sets Totebaby apart is its incredible ability to morph from a baby tote into an everyday bag just for you. Whether off to the office, hitting the gym, or having a night out with your girls, this tote is your trusty sidekick. It boasts ample space for essentials and work-related items, such as gadgets, chargers, water bottles, cosmetics, and more.
Where Fashion Meets Functionality
One of the most remarkable features of Totebaby is its chic design. It refuses to shout "diaper bag," instead it's a hip and stylish accessory for any occasion. The vegan leather material exudes fashion-forward elegance and wipes clean with ease, ensuring your bag remains impeccable no matter where your day takes you.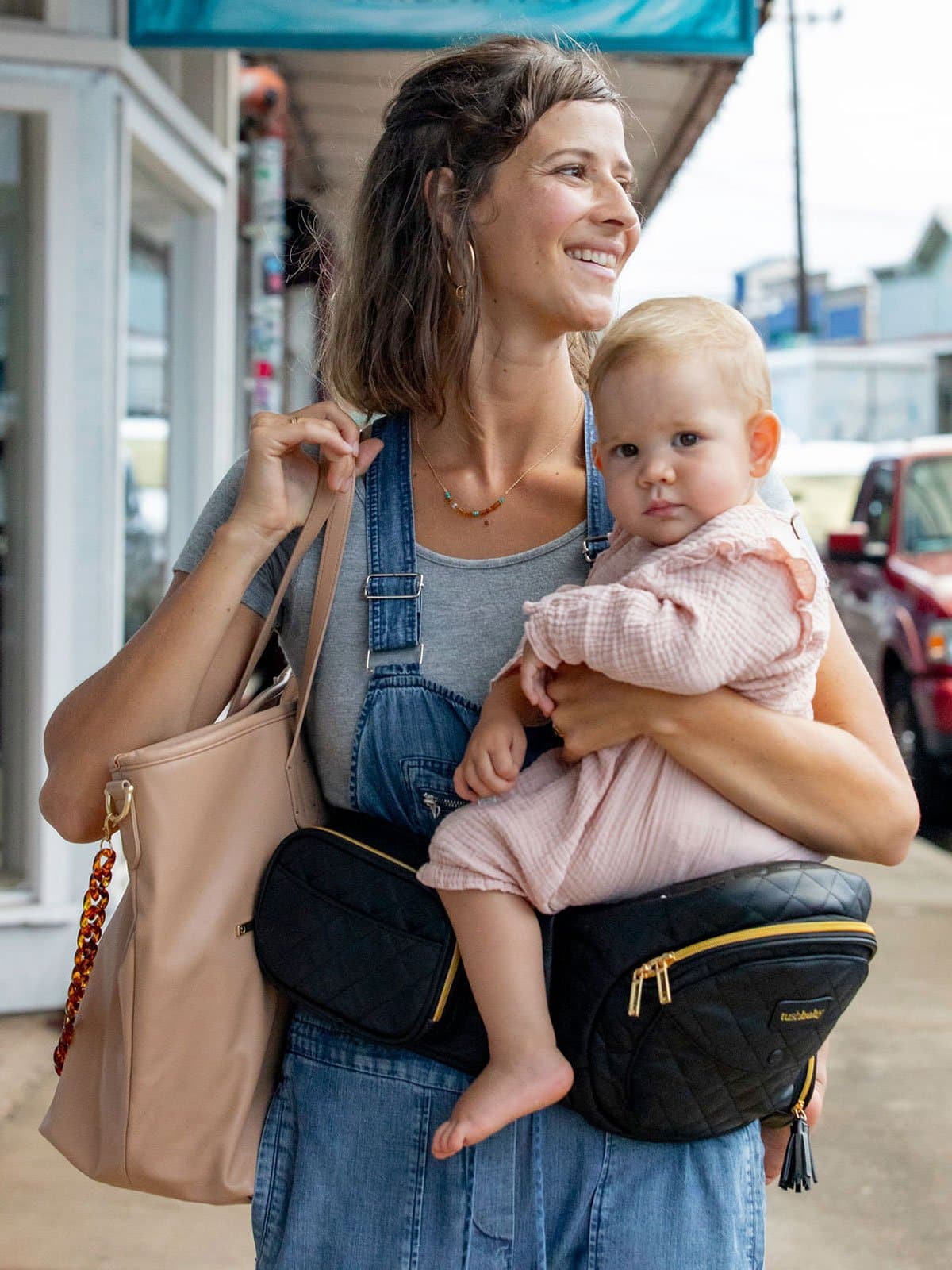 Totebaby Reviews
Rebekah M.: "Totebaby isn't just useful; it's a fashion statement that elevates any outfit! I'm obsessed!" Kassi M.: "This bag is a game-changer! It's just the right size, fitting everything I need." Savanah F.: "The quality is beyond amazing, and it's absolutely stunning."
The Ultimate Hospital Bag
If you're a mom-to-be, Totebaby transforms into the perfect hospital bag. Fill it with your necessities – moisturizer, cozy socks, your iPad, and breastfeeding essentials such as breast pads, nursing bra, breastfeeding cover, nipple cream, and much more.
In conclusion, Totebaby is more than just a diaper bag; it's your versatile, stylish companion for every facet of your life. From baby essentials to work necessities, it's a bag of endless possibilities that adapt to your ever-changing needs.
Details & Specs
20.3"L x 13.4" H x 6.7"W
Easy-to-clean vegan leather
Slim fold-up changing pad
Removable organizer
Removable Tushbaby divider
Extra crossbody strap
Clip-on (or off) decorative tortoiseshell chain
Baby-safe and PVC free, lead-free, phthalates-free