Tushbaby and Breastfeeding
The Tushbaby Carrier is recommended for anyone looking for a multifunctional, safe, and supportive nursing pillow and baby carrier.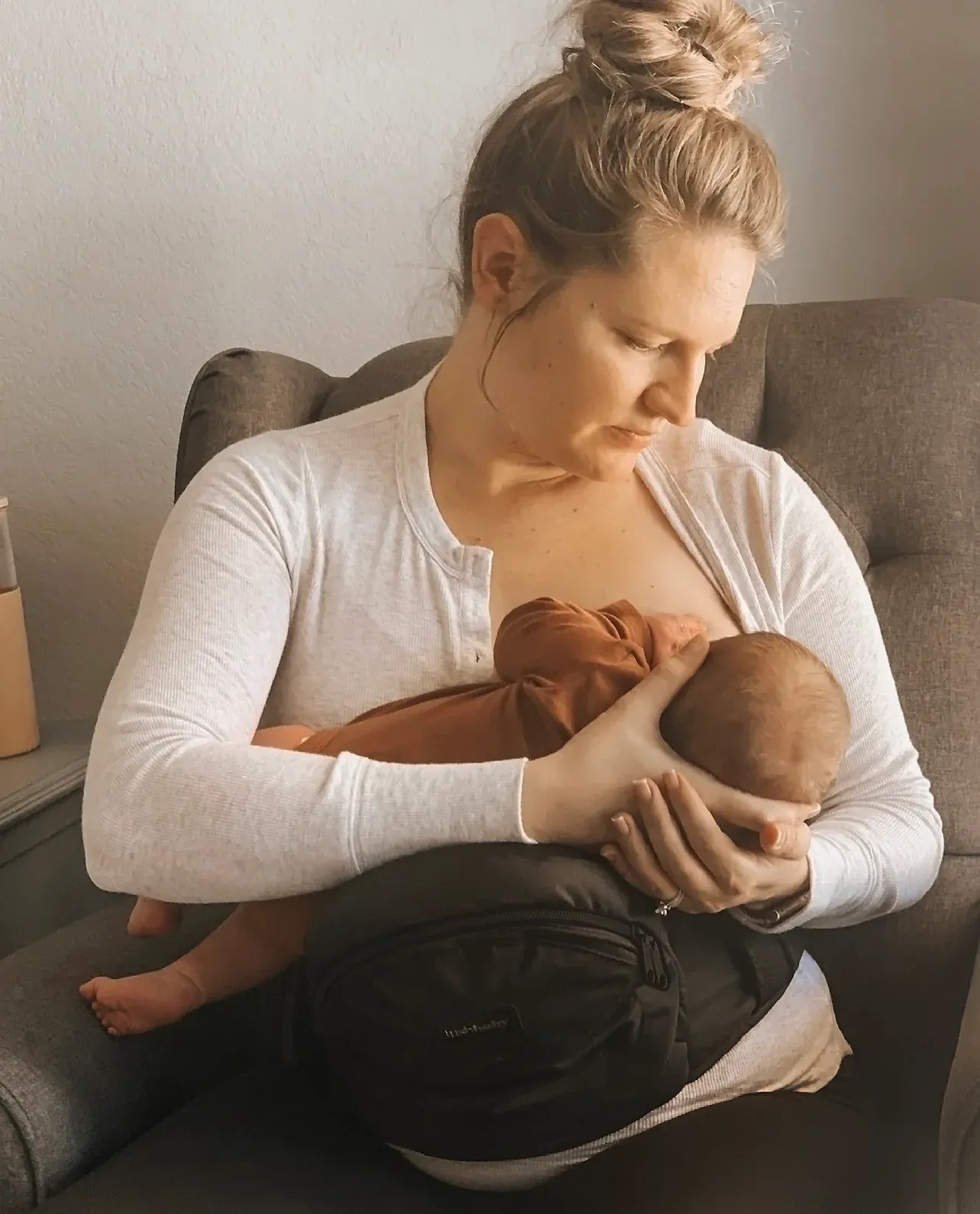 Why Use Tushbaby While Breastfeeding?
Preventing Back Pain
Breastfeeding can be physically demanding, often leading to aches and pains due to improper posture. You must maintain a good breastfeeding posture to prevent discomfort and long-term pain.
Proper breastfeeding posture involves:
Sitting fully back.
Keeping a neutral neck.
Relaxing your shoulders.
The Tushbaby Hip Seat Carrier offers multiple holding positions, including one for breastfeeding, to reduce strain on your back, arms, and neck. It is designed to evenly distribute a baby's weight across the mother's body, making the breastfeeding experience more comfortable.
Tushbaby is perfect for the cradle hold and allows a mother to lean back to reduce strain. Mothers can use pillows or recline to support the back, and a nursing pillow like the Tushbaby Carrier can offer additional lumbar support.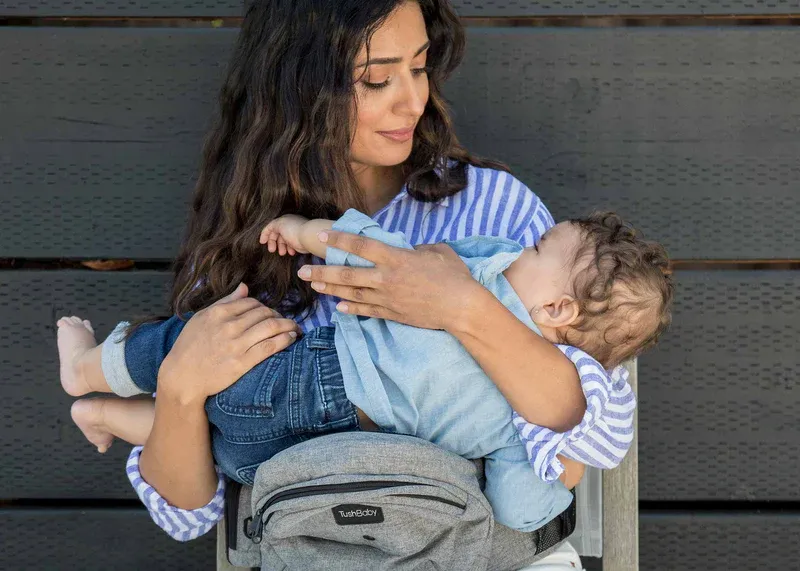 A Multipurpose Product
We all know the benefits of babywearing and breastfeeding. Now, doing them simultaneously is possible!
The Tushbaby Carrier is not just for breastfeeding; it can also be used for bottle feeding and as a baby carrier.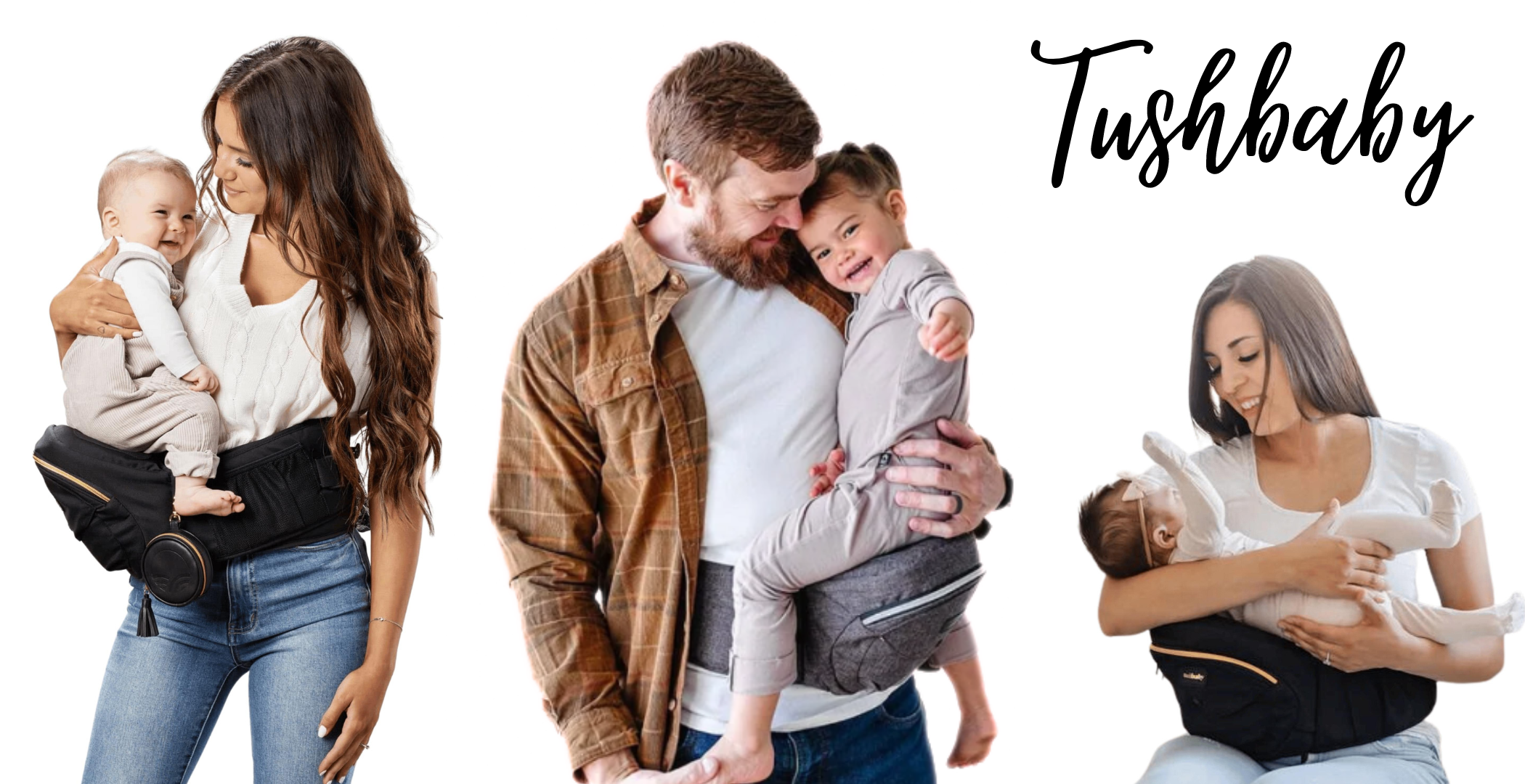 Tushbaby After a C-section
The football hold is a popular nursing position where the baby lies across the mother's forearm and at her side, similar to how a football player holds a ball. This position is beneficial for mothers recovering from a C-section, nursing twins, or those with large breasts. The Tushbaby can be strapped high and tight around the waist, allowing the mother to maintain good posture while nursing in the football hold position.
A nursing pillow like the Tushbaby Carrier can be invaluable during this period, offering the necessary support to keep the baby away from the healing incision and distribute the baby's weight evenly across the mother's body.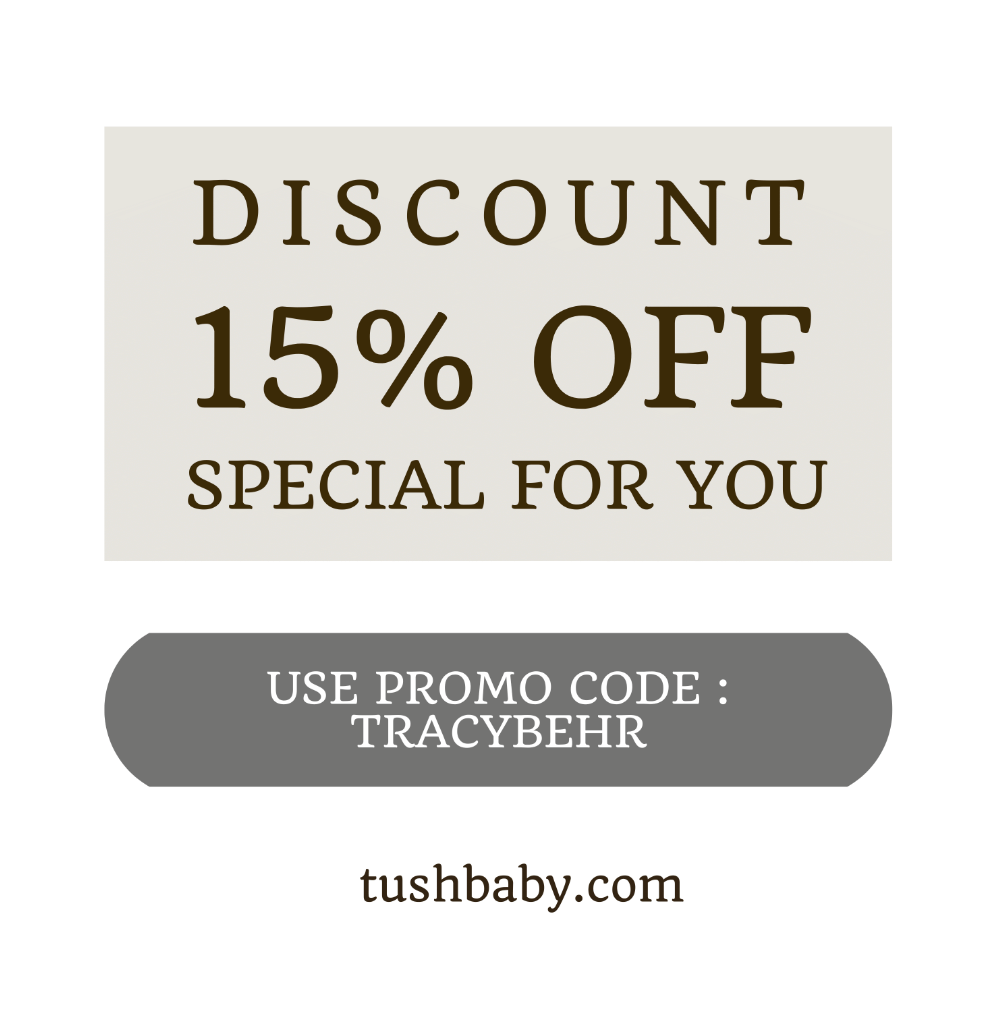 Why Choose a Nursing Pillow with a Buckle?
A nursing pillow with a buckle offers several advantages over traditional nursing pillows. The buckle ensures that the pillow stays securely in place during feeding, minimizing disruptions for both you and your baby. It also allows for adjustability, accommodating parents and caregivers of various sizes, and providing better support for good breastfeeding posture. Tushbaby's design is particularly versatile, fitting waist sizes from 23-44 inches and offering an additional waistband extender to accommodate up to 70 inches.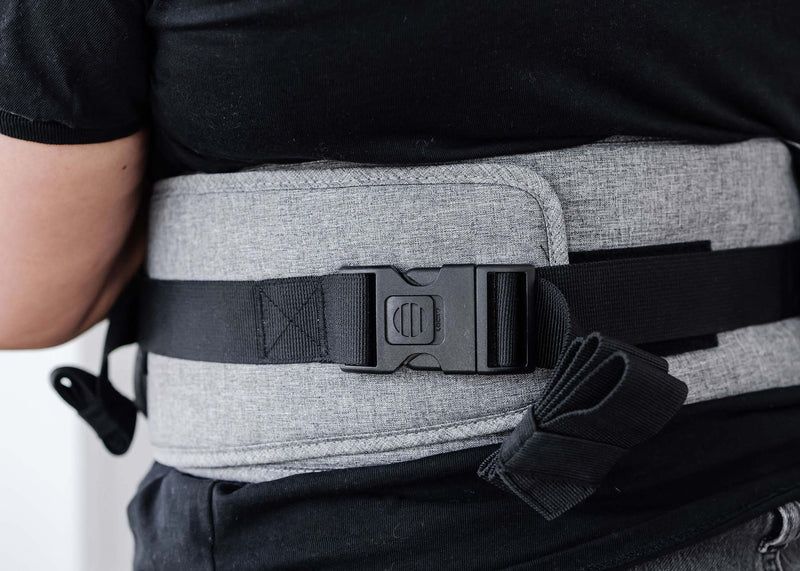 Key Features:
Safety: Tushbaby meets global safety standards and has been verified through SGS testing.
Functionality: The Tushbaby Carrier comes with five functional storage pockets for essentials like burping towels and nipple cream, adding convenience during feedings.
Versatility: The Tushbaby can be used in various nursing positions and can be adjusted to bring the baby closer to the chest for optimal breastfeeding posture.
Longevity: As the baby grows, the Tushbaby can transition from a nursing pillow to a baby carrier, offering excellent value for money.
The Tushbaby Carrier is recommended for anyone looking for a multifunctional, safe, and supportive nursing pillow and baby carrier. It aims to make the feeding and babywearing experience more convenient and comfortable.
Now, Introducing the Tushbaby Snug!