Tushbaby Lite Review
In this article, we explore the key features of both Tushbaby and Tushbaby Lite and introduce a hands-free accessory called "The Snug" that complements both carriers.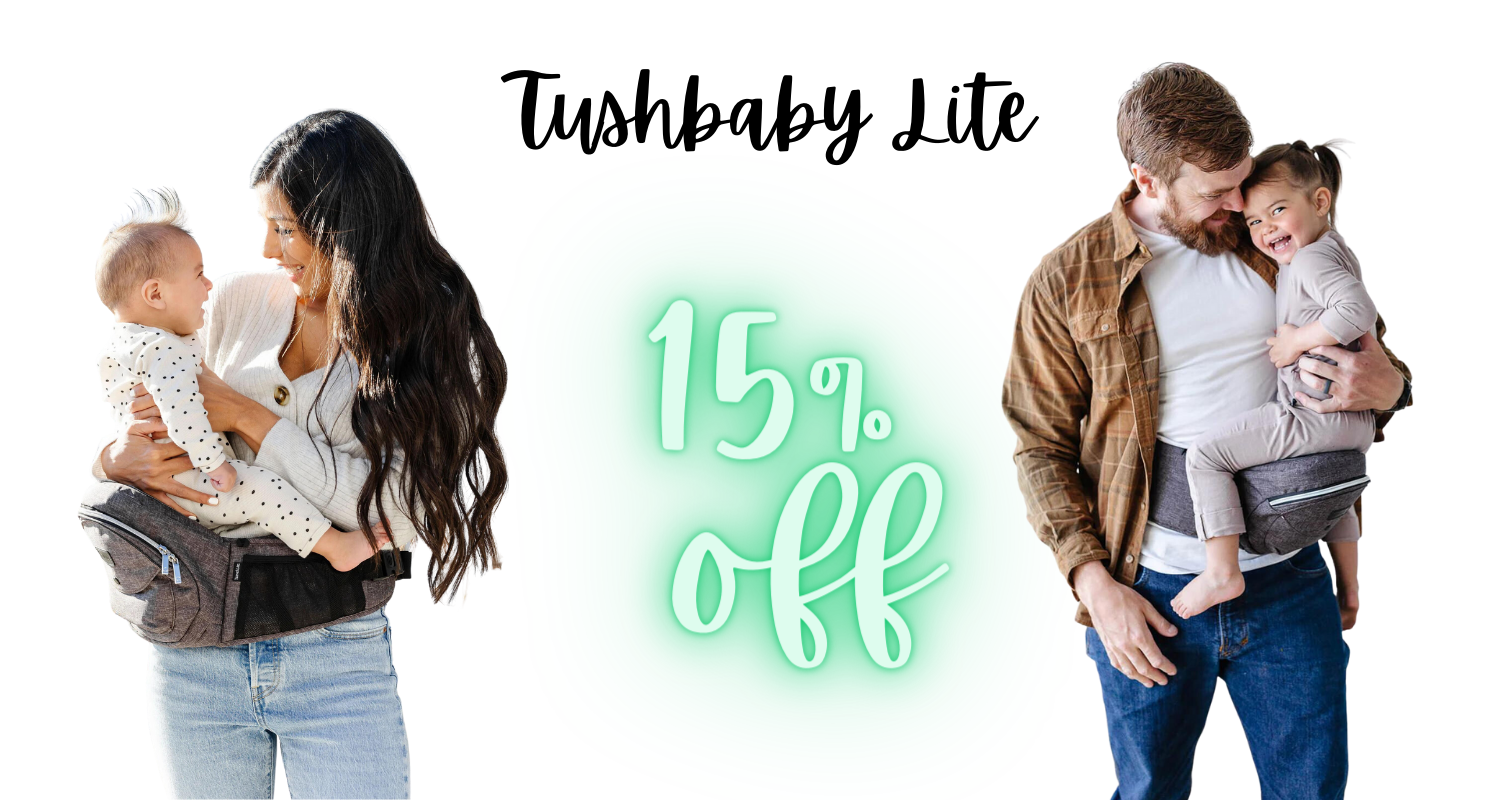 The 2023 Year-End Tushbaby Sale is on! Get 17% off (sitewide) from the 4th of December to the 10th!
Design and Comfort
Tushbaby:
Material: Crafted from durable, high-quality polyester, polyurethane, and foam.
Weight: Remarkably lightweight, weighing in at under 1 pound.
Waist Size: Designed to accommodate waist sizes ranging from 23 to 44 inches, can be extended by an additional 23 inches using the Waistband Extender (available separately).
Tushbaby Lite:
Material: Maintains the nature of the original but with a slimmer profile.
Weight: Similarly lightweight.
Waist Size: Engineered for waist sizes between 23 and 44 inches, with the option to extend using a Waistband Extender.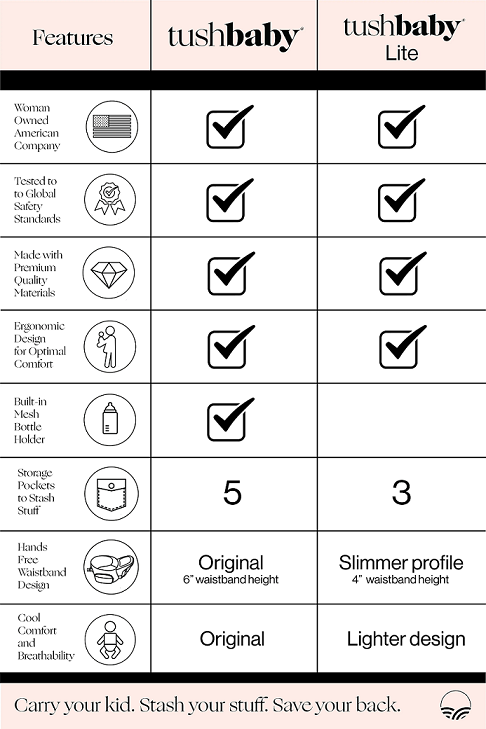 Functionality and Versatility
Tushbaby:
Carry Positions: Offers a variety of carry positions, including face-to-face, side-carrying, and front-facing positions, catering to diverse parenting needs.
Additional Features: Multiple storage pockets, mesh bottle holder, and toy loops for added convenience.
Tushbaby Lite:
Carry Positions: Matches the original by offering the same selection of carry positions.
Additional Features: Fewer pockets while maintaining on-the-go convenience.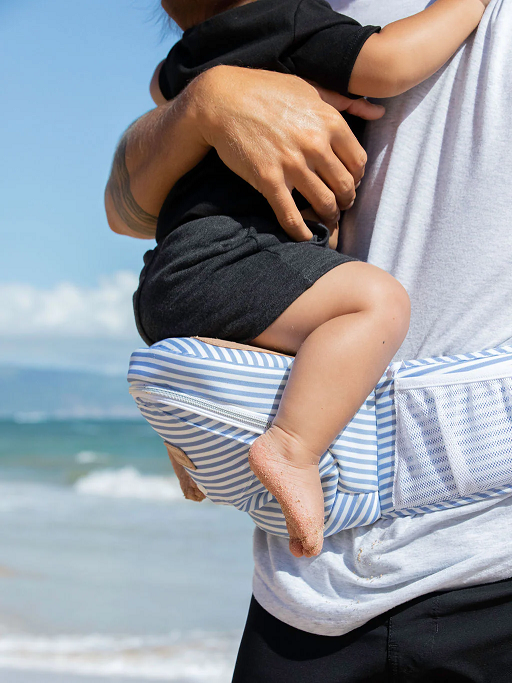 Ways to Use Your Tushbaby (Both Versions)
Tushbaby Color Options
Tushbaby Lite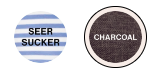 Original Tushbaby

Hip and Lumbar Support
Both Tushbaby and Tushbaby Lite come highly recommended by healthcare professionals such as pediatricians, chiropractors, physical therapists, orthopedists, pelvic floor therapists, and spine surgeons. They are designed to reduce the risk of hip dysplasia by ensuring the baby's hips maintain the correct "M" position. Both carriers also incorporate built-in lumbar support to enhance parent comfort and reduce strain on the back, arms, and wrists.
Expert Opinions on Tushbaby
(for both The original and lite version)
According to Dr. Andrew L. Nash, M.D., a pediatrician, Tushbaby's hipseat ensures that the baby's hips remain comfortably positioned in the 'Spread Squat Position,' significantly reducing the risk of hip dysplasia.
Dr. Nicholas Cruze, D.C., a chiropractor, highlights that he has observed numerous cases of parents experiencing back injuries from carrying their babies. However, Tushbaby serves as an effective solution by redistributing the load, alleviating strain on the spine and muscles.
Dr. Betsey Caldwell, a physical therapist and postpartum coach, not only endorses Tushbaby but also personally uses it. She praises its ability to allow her to carry her baby without causing discomfort.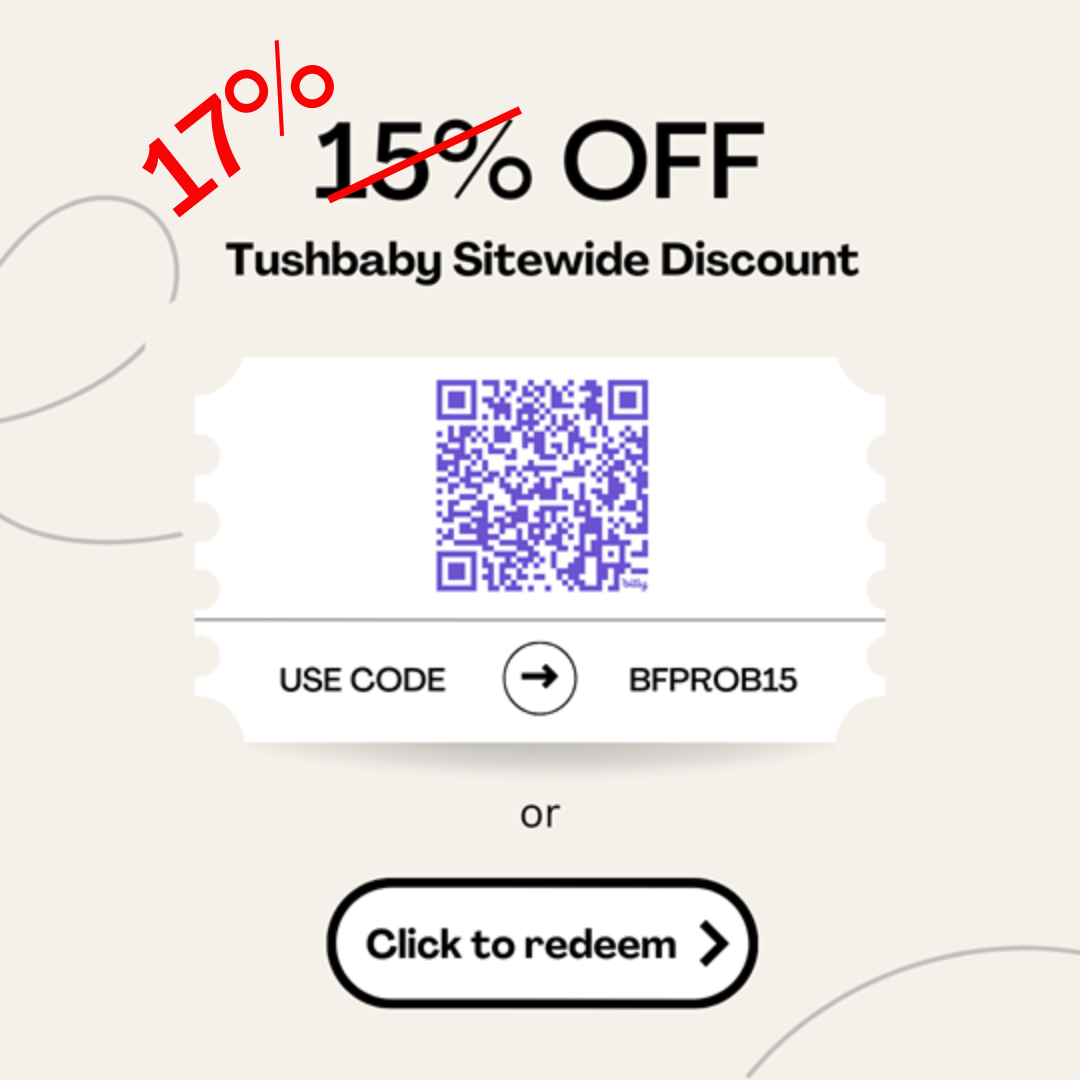 Key Benefits for Both Carriers:
Prolonged babywearing without discomfort.
Improved posture and relief from back pain, thanks to built-in lumbar support.
Pediatrician-recommended "M" position for healthy hip development.
Accommodates a wide age range, from birth to 36 months, and supports breastfeeding.
Storage and Convenience
Tushbaby:
Equipped with one large storage pocket with a two-way zip closure, a front snap pocket, side zip and slip pockets, a mesh pocket, and two loops.
Tushbaby Lite:
Although it has fewer pockets, it still offers essential storage options for items like diapers, keys, and pacifiers.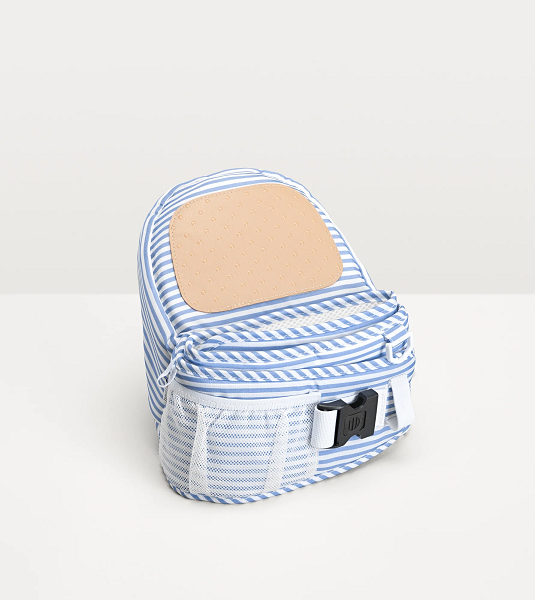 Price
As of the latest update, Tushbaby Lite is available at a price point that is $2 lower than the original Tushbaby.
Introducing The Snug
The Snug is a specially designed soft wrap that seamlessly complements both Tushbaby and Tushbaby Lite carriers, allowing you to enjoy a hands-free experience with your child. The Snug accommodates both face-to-face and forward-facing positions and is suitable for children up to 36 months or weighing up to 45 pounds.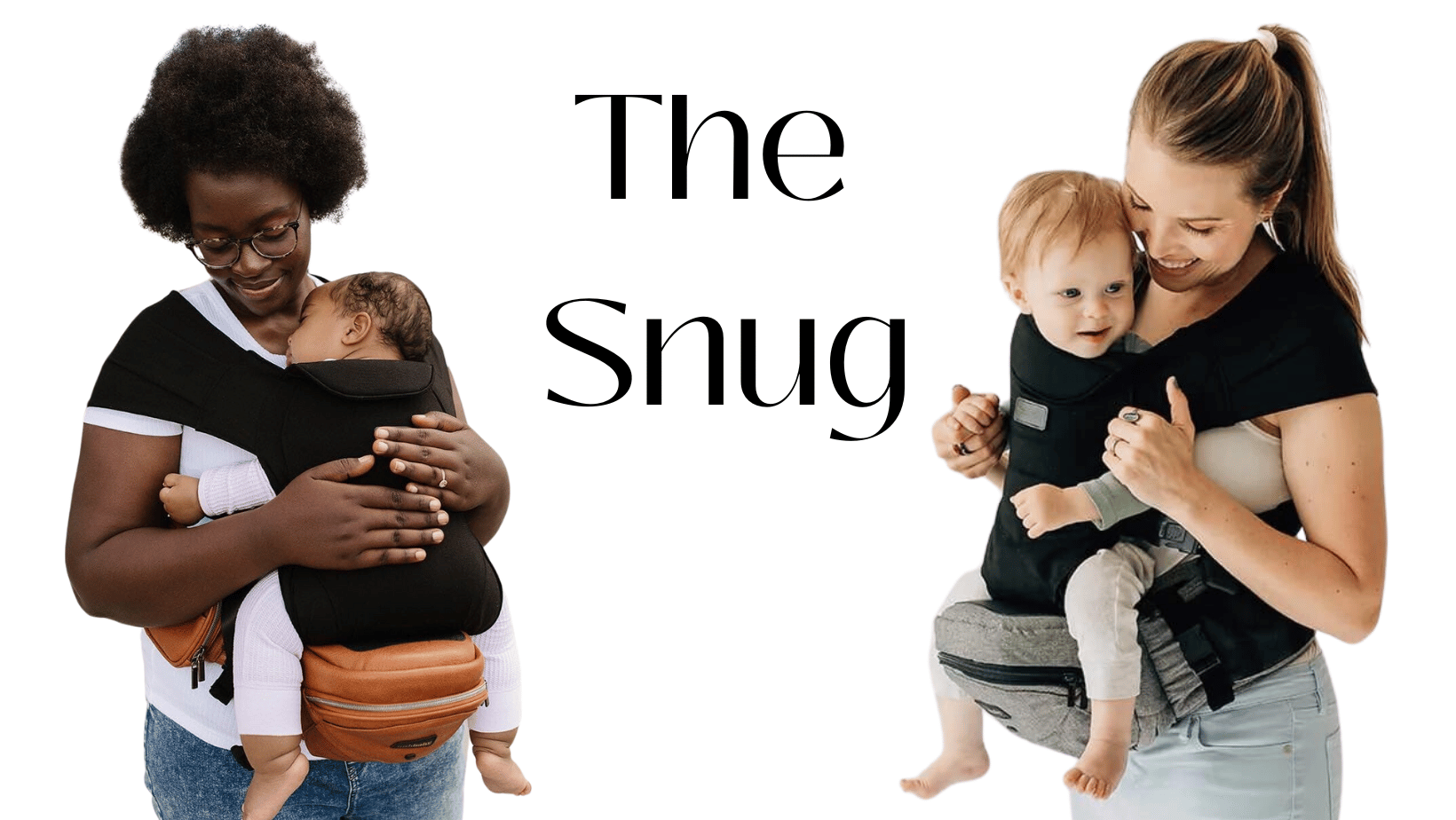 The Tusbaby Waistband Extender
For those in need of an extended fit, the Tushbaby Waistband Extender is also available. This extender can add up to 23 inches of extra room around the waist, providing a total waistband length of 70 inches. It's adjustable, allowing you to find the perfect fit for your comfort.
Conclusion
If you favor a carrier with numerous storage options and don't mind a slightly bulkier design, the original Tushbaby is the choice for you. Alternatively, if you seek a lighter and simpler option for quick errands or warm days, Tushbaby Lite is the ideal selection.
In either case, you're investing in a high-quality, ergonomic carrier that has garnered the approval of healthcare professionals and the affection of parents. Choose the one that aligns with your lifestyle, and you won't be disappointed. Both Tushbaby and Tushbaby Lite offer a combination of comfort, convenience, and style that make parenting on the go a breeze.
Tushbaby Reviews