Tushbaby UK - 15% OFF Voucher
The Tushbaby carrier is causing a buzz in the parenting community, and it is now available in the UK!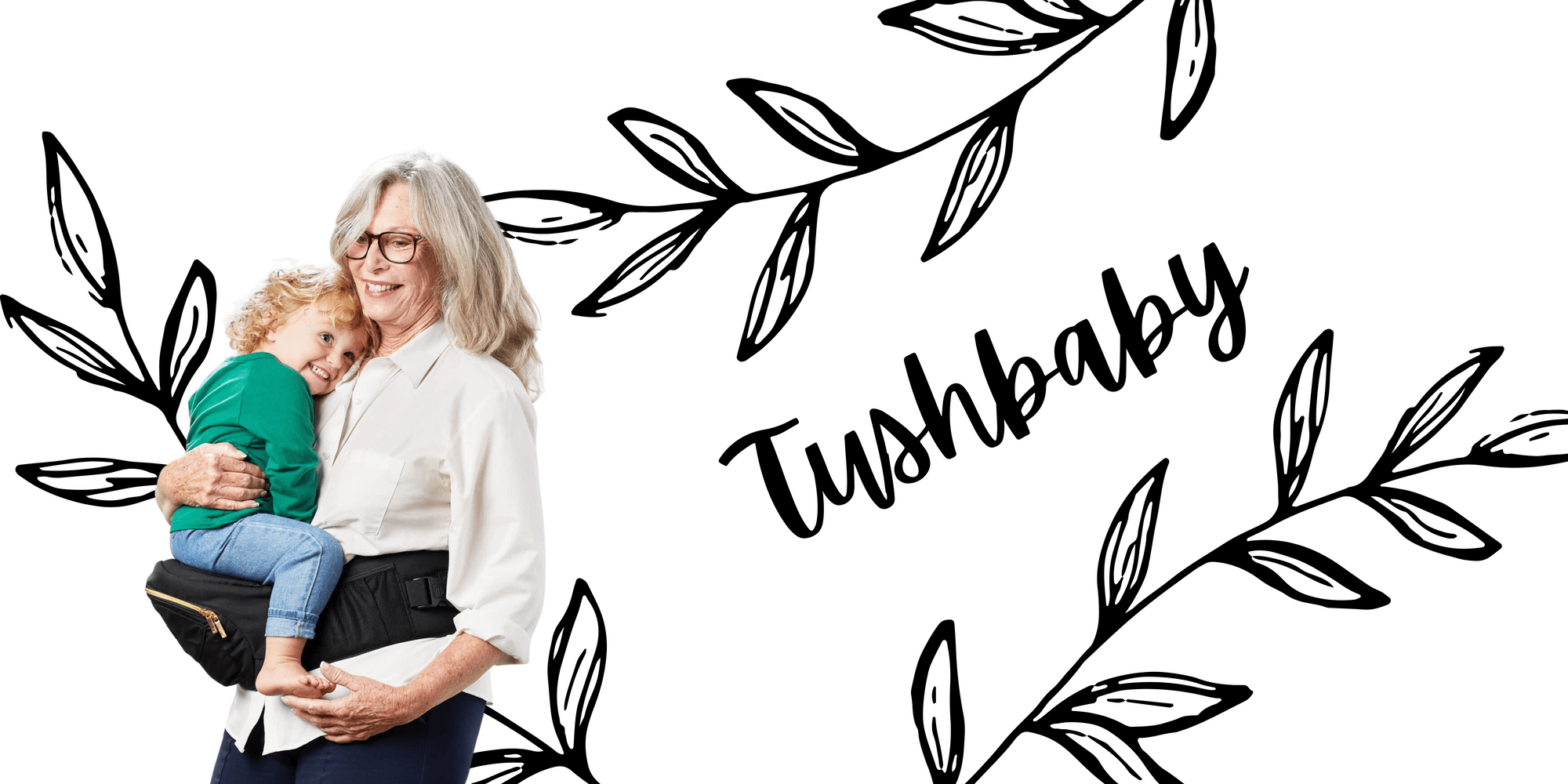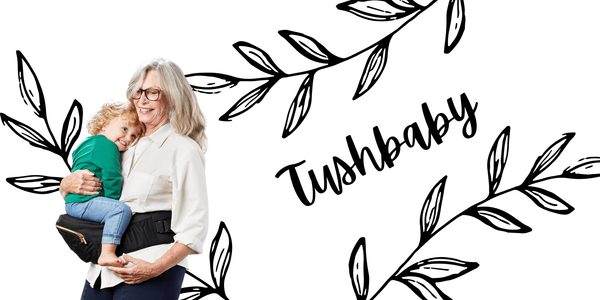 The Tushbaby carrier is causing a buzz in the parenting community, and it can now be delivered in the UK! Created in Alamo, California, TushBaby has become incredibly popular because of its comfy design and user-friendly features.
Tammy Rant founded the TushBaby hipseat carrier in January 2018 when she couldn't find a comfy way to carry her kids. With the help of manufacturers, designers, and doctors, they made an ergonomic hipseat carrier. They launched the company on Kickstarter in May 2018, getting way more funding than expected. TushBaby went viral in just a few weeks and got featured on big platforms like Buzzfeed, Good Housekeeping, and Parents.
Tushbaby UK - 15% Voucher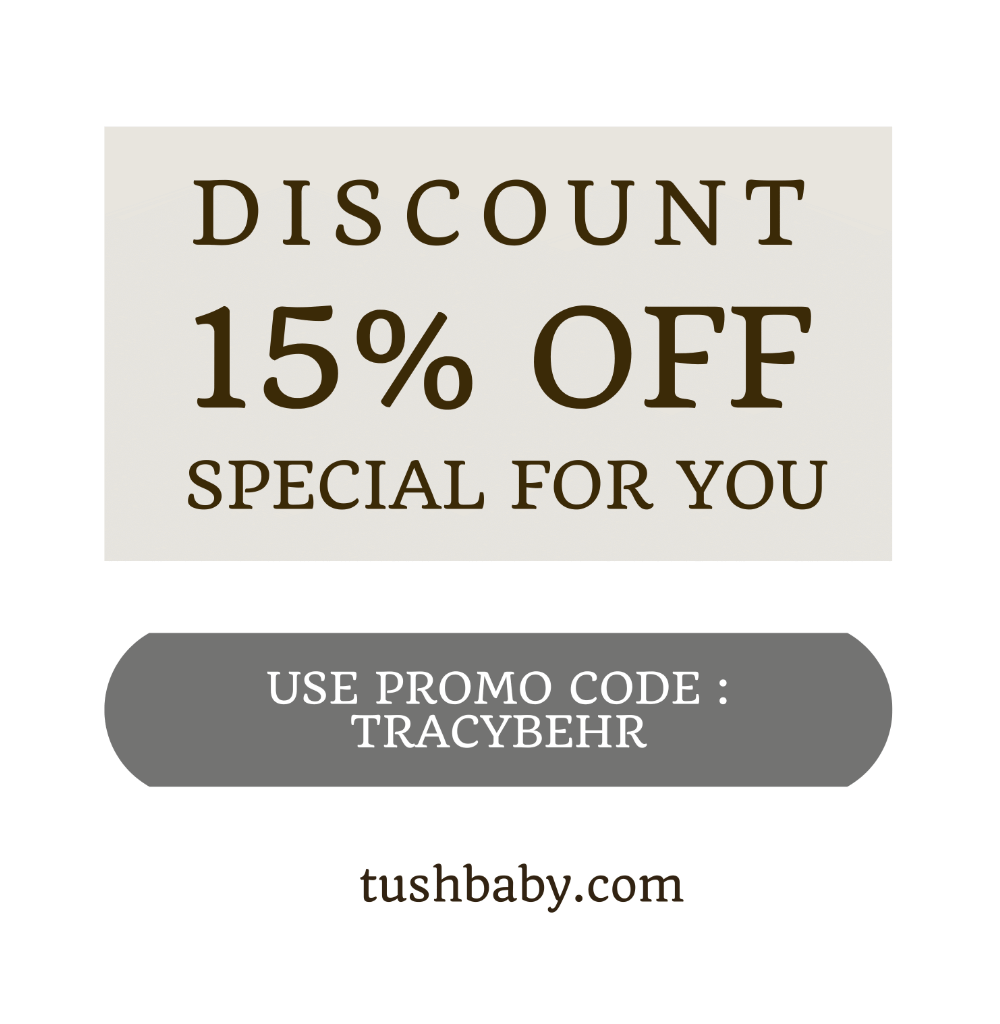 The TushBaby's design is a game changer for parents. It's a simple waistband that goes around your hips with adjustable Velcro straps and a buckle. It's easy to put on and super comfy. With TushBaby, parents can carry their kids without constantly switching sides, which reduces strain on their back, arms, and hips. Paediatricians approve it for babies, and chiropractors give it the thumbs up for adults.
The TushBaby is more than just a carrier. It has convenient storage for all your on-the-go needs with your little one. The storage under the seat is perfect for diapers and wipes, and the side pockets are great for pacifiers, your phone, and keys. There's even a loop in the front to attach toys. The TushBaby folds up easily for transport when you're not using it.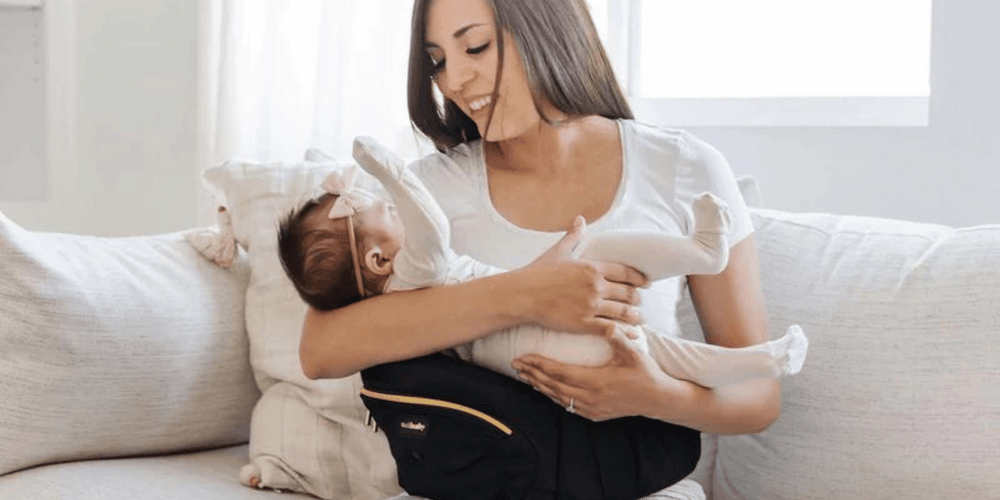 This product is suitable for kids up to 36 months old and can be used from birth (for breastfeeding) and for carrying from 4 months to age 3 (up to 20kg).
The TushBaby is machine washable, made from high-quality fabric, and has safety certification. The Tushbaby weighs less than half a kilogram, so it's easy to carry around.
Even though it's only been around since 2019, TushBaby has already achieved impressive success. They have expanded their product line to include new fabrics, patterns, a streamlined version of the original carrier, and a small cross-body diaper bag.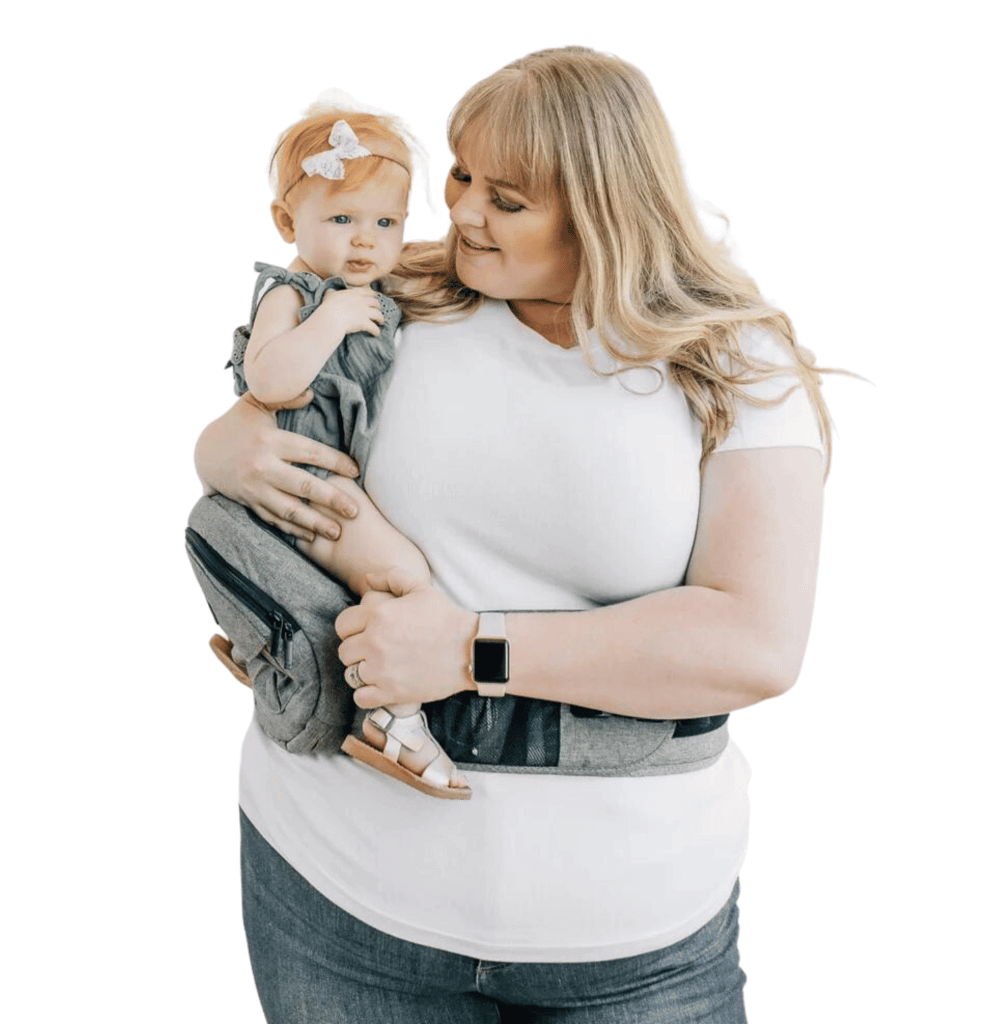 They also offer a Waistband Extender that you can easily attach to the original carrier to add up to 23 extra inches in length.
The TushBaby carrier, born out of necessity, is now available online and in stores worldwide! It provides an easy and comfy way to carry your kids, keep their stuff organized, and save your back.
It also comes with a 1-year warranty!
Tushabby UK Voucher Code: TRACYBEHR or use the following link to get 15% off
The Tushbaby Carrier & Babywearing Benefits
When it comes to babywearing, the Tushbaby hip carrier offers a convenient and comfortable solution for parents. By using the Tushbaby, you can enjoy the numerous benefits that come with keeping your baby close to you while going about your daily life.
Enhanced Bonding and Contentment: Babywearing promotes a strong bond between parent and child. The Tushbaby provides a constant sense of closeness and comfort.
Reduced Crying and Calmness: Studies have shown that babies who are carried or worn cry less frequently. The cushioned seat of the Tushbaby supports your baby's hips and spine, keeping them comfortable during extended periods of babywearing.
Enhanced Learning and Development: Babies who are worn in a carrier, such as the Tushbaby, are in an ideal state for interaction and learning. With the Tushbaby, your baby can observe the world around them, study facial expressions, and absorb language and body language more quickly. The motion provided by babywearing stimulates their vestibular system, contributing to essential motor and brain development.
Convenience and Freedom: One of the key advantages of using the Tushbaby is the freedom it provides. Unlike bulky strollers, the Tushbaby allows you to navigate crowded places and go to locations that would otherwise be challenging with a stroller. With the built-in storage pockets, you can carry your baby's essentials, your personal items, and even a bottle, eliminating the need for a separate diaper bag.
Ways to Use Your Tushbaby
Now Introducing the Snug!
With the addition of The Snug, Tushbaby is now hands-free!
The Snug is a specially designed soft wrap that pairs perfectly with your Tushbaby carrier, allowing you to hold your little one securely without using your hands. The Snug is versatile, accommodating both face-to-face and forward-facing carrying positions for children up to 36 months or 45 pounds.