Ways to Use Your Tushbaby
You can hold your baby in many different positions with Tushbaby, as seen in the video below. The design makes it easy to lift your child up or set them down and offers the flexibility for them to face in multiple directions.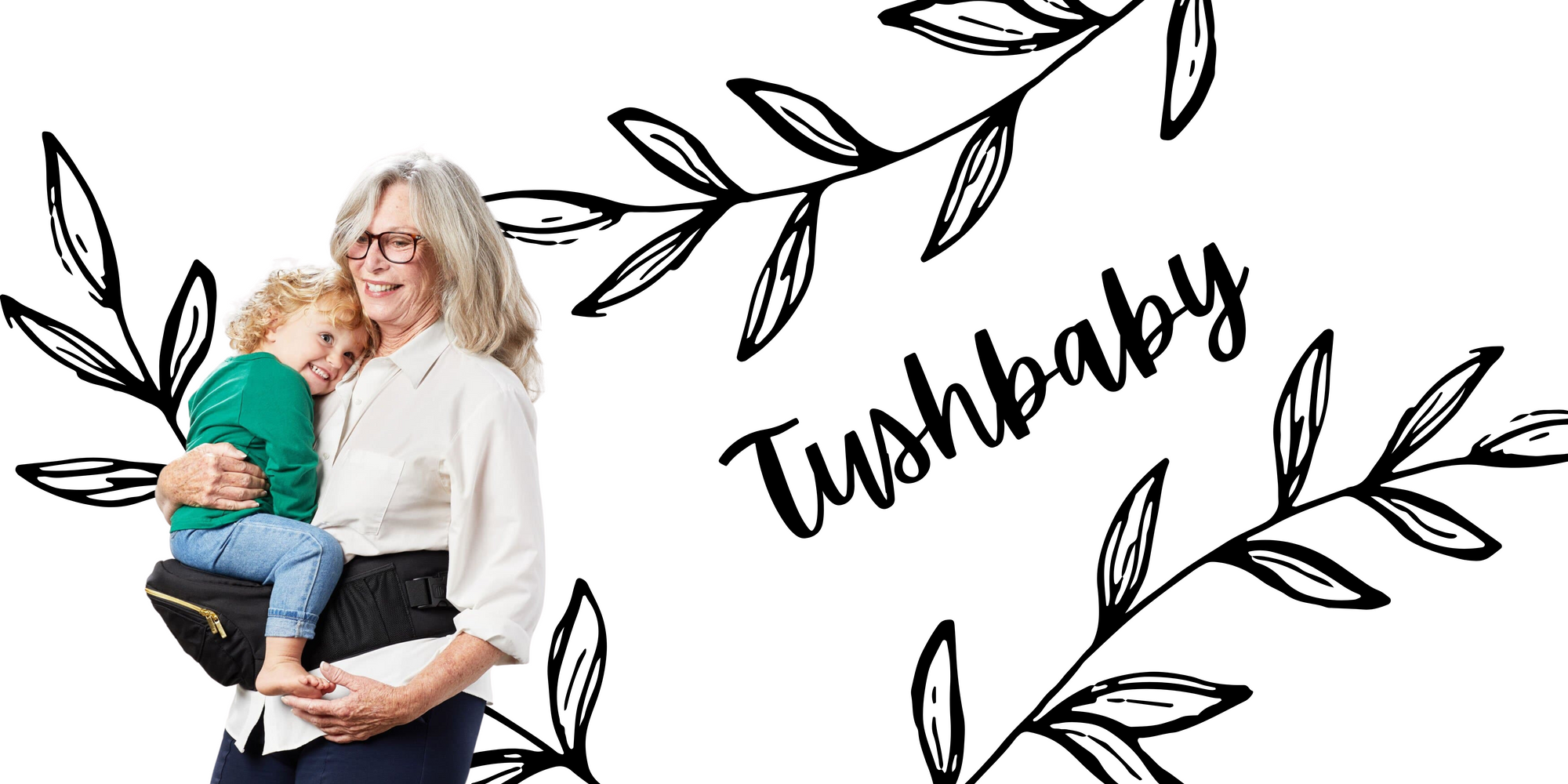 Ways to Use Your Tushbaby
Wouldn't we all like to streamline our tasks while still being exceptional parents? Tushbaby aims to do just that, offering a baby carrier designed with both the baby and caregiver in mind, focusing on comfort and functionality. Whether you're walking around or seated, this position is designed to relieve arm fatigue.
There's no need for tutorial videos to learn how to wear it properly. Simply fasten the Tushbaby high around your hips using its secure Velcro, and you're ready to carry your baby without discomfort.
Feeding and Burping Position (0 - 36 Months)
From the day your baby is born, Tushbaby is useful. While specialized feeding pillows are helpful for breastfeeding or bottle-feeding, Tushbaby serves as a multi-functional alternative. You can use it as a carrier and a comfortable spot for your baby during feeding sessions. Also, allowing your baby to reach the breast easily.
The Tushbaby is excellent for rocking or soothing your infant. It can help provide relief from colic or simply help burp your baby by laying them on their tummy. The movement during babywearing has been known to help trapped air escape.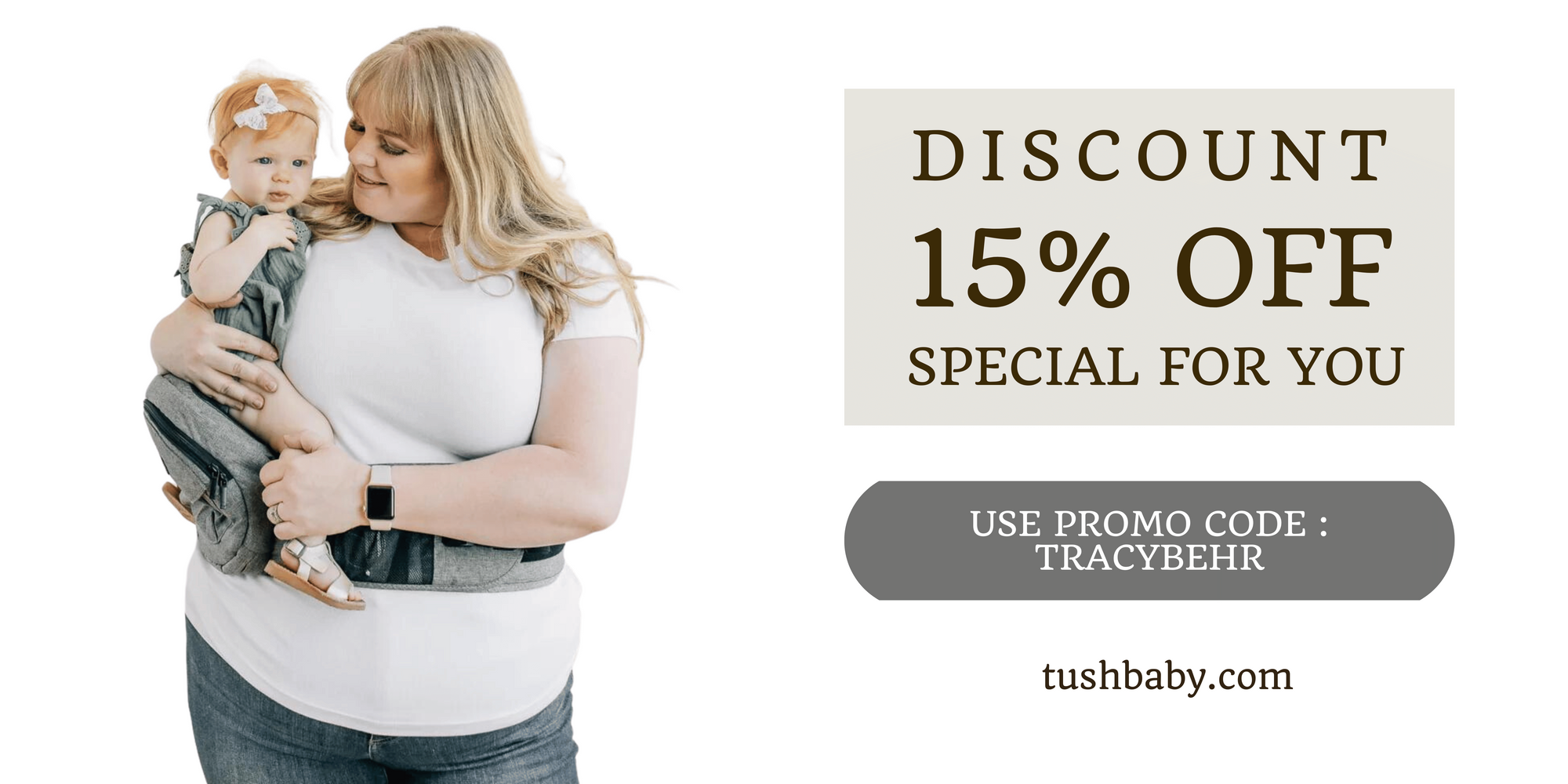 Side Carrying (4 - 36 Months)
Tushbaby can be used for side-feeding until your child turns three, but the real excitement begins around four months when they gain better head and neck control.
At this stage, your child probably weighs between 12 to 18 pounds, and you'll notice the strain on your arms when holding them. Tushbaby alleviates this discomfort, allowing you to carry your baby pain-free while going about your daily tasks.
With Tushbaby, side-carrying becomes effortless. Your baby can cuddle against you while you avoid the constant need to adjust or use extra arm strength. Tushbaby allows you to hold your baby comfortably for extended periods, requiring only one arm for secure carrying.
Front Facing (6 - 36 Months)
When your baby reaches six months, they typically have greater control over their head and body. Tushbaby allows them to face forward, enriching their sensory experiences as they can now observe the world around them. The carrier supports the baby's weight, making it a comfortable experience for you and your baby.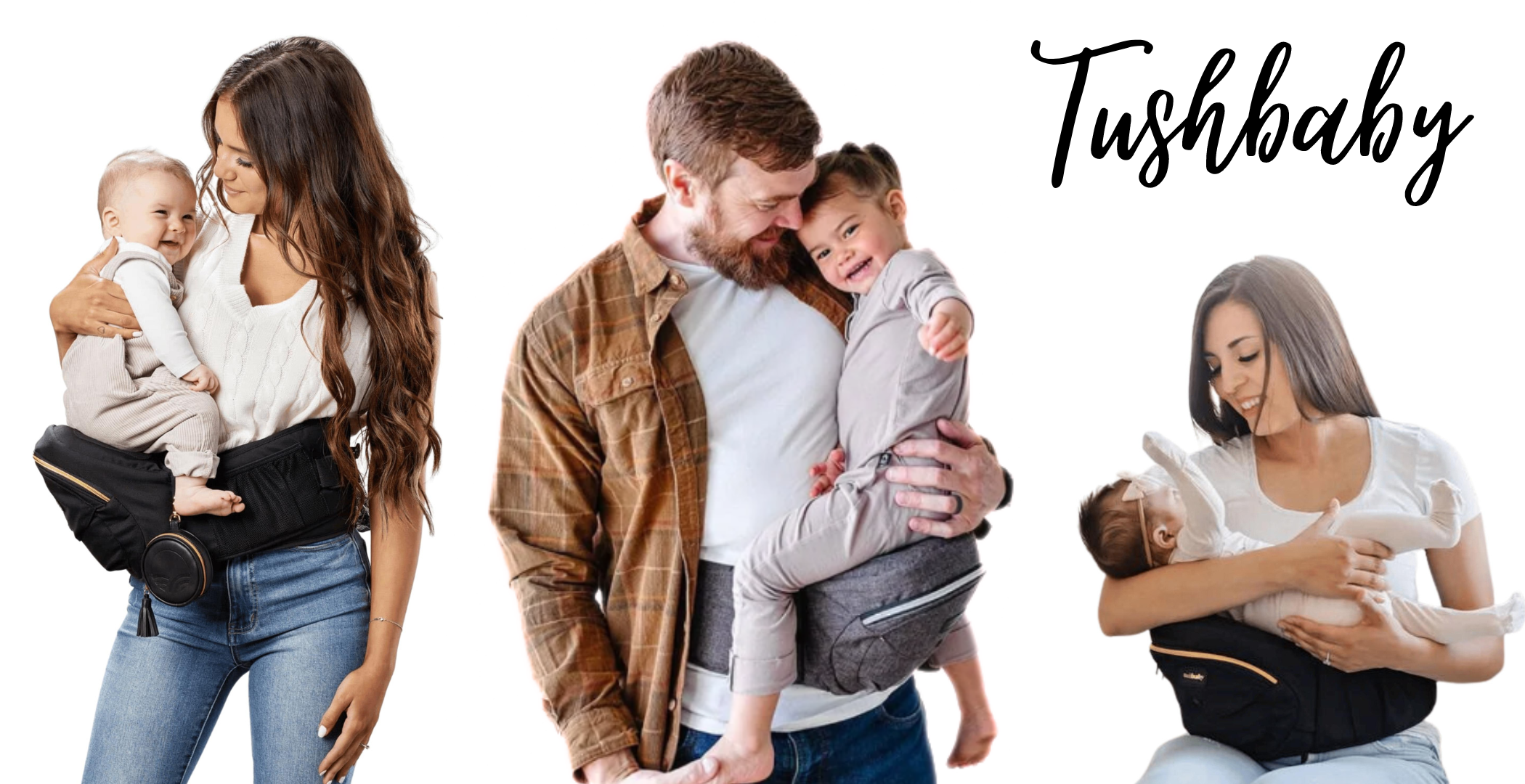 The Tushbaby Hip Carrier
With its ergonomic design and comfortable waistband, Tushbaby provides optimal support for you and your baby. Say goodbye to shoulder and back pain from traditional carriers, as Tushbaby evenly distributes your baby's weight, relieving strain and promoting better posture.
Get 15% OFF
Age and Weight Restrictions
Tushbaby is suitable for children up to around three years old or weighing up to 44 pounds. It can be used as a breastfeeding aid from 0-4 months, and offers varied carrying options as your baby gains more body control.
Safety
Tushbaby is certified as safe for babies and adults, receiving endorsements from a pediatrician and a chiropractor. It supports babies' anatomically correct "M" shaped position, reducing the risk of hip dysplasia.
It's crucial to remember to sit down while using Tushbaby for feeding. This ensures not only your baby's safety but also facilitates proper latching and eye contact. As with any feeding pillow, it's essential to support your baby with your hands or arms.
Until your baby develops full head and neck control around six months, make sure to provide additional support.
Regardless of the carrying position you choose, it's essential to keep one arm around your child at all times. Also, Tushbaby should not be used while cooking or cleaning.
Now Introducing the Snug!
With the addition of The Snug, Tushbaby is now hands-free!
The Snug is a specially designed soft wrap that pairs perfectly with your Tushbaby carrier, allowing you to hold your little one securely without using your hands. The Snug is versatile, accommodating both face-to-face and forward-facing carrying positions for children up to 36 months or 45 pounds.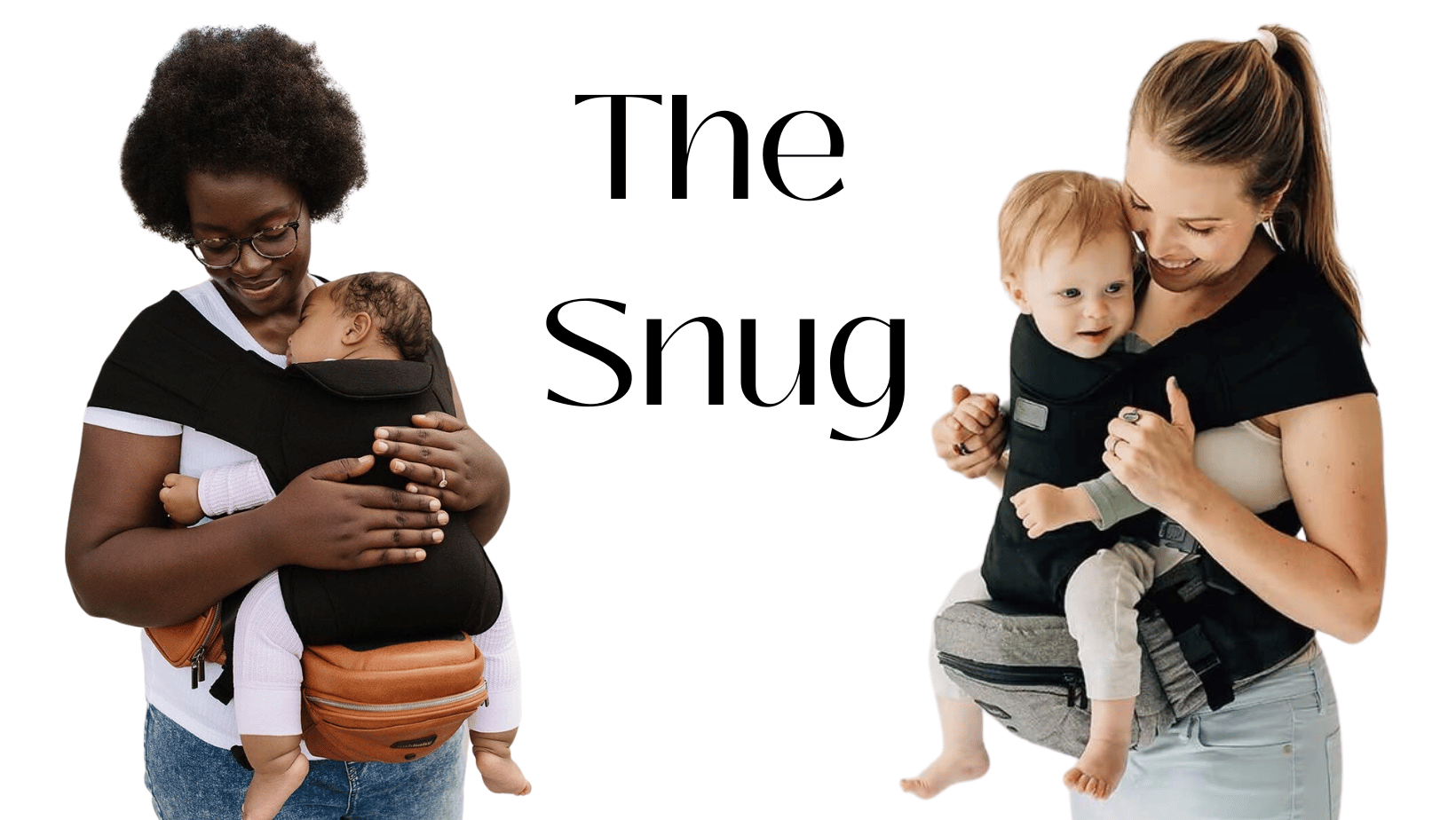 Conclusion
Tushbaby accommodates a variety of carrying styles suitable for babies and toddlers of different ages. Its versatility ensures that you can manage your daily activities while giving your child the attention they deserve. Switching from one position to another is also seamless, perfect for children who like to move around.