Tushbaby Carrier in Black
This unique baby carrier combines style, comfort, and functionality.
Purchase Tushbaby in Black
The Tushbaby Carrier can be purchased in various colors and designs, including three distinct black options.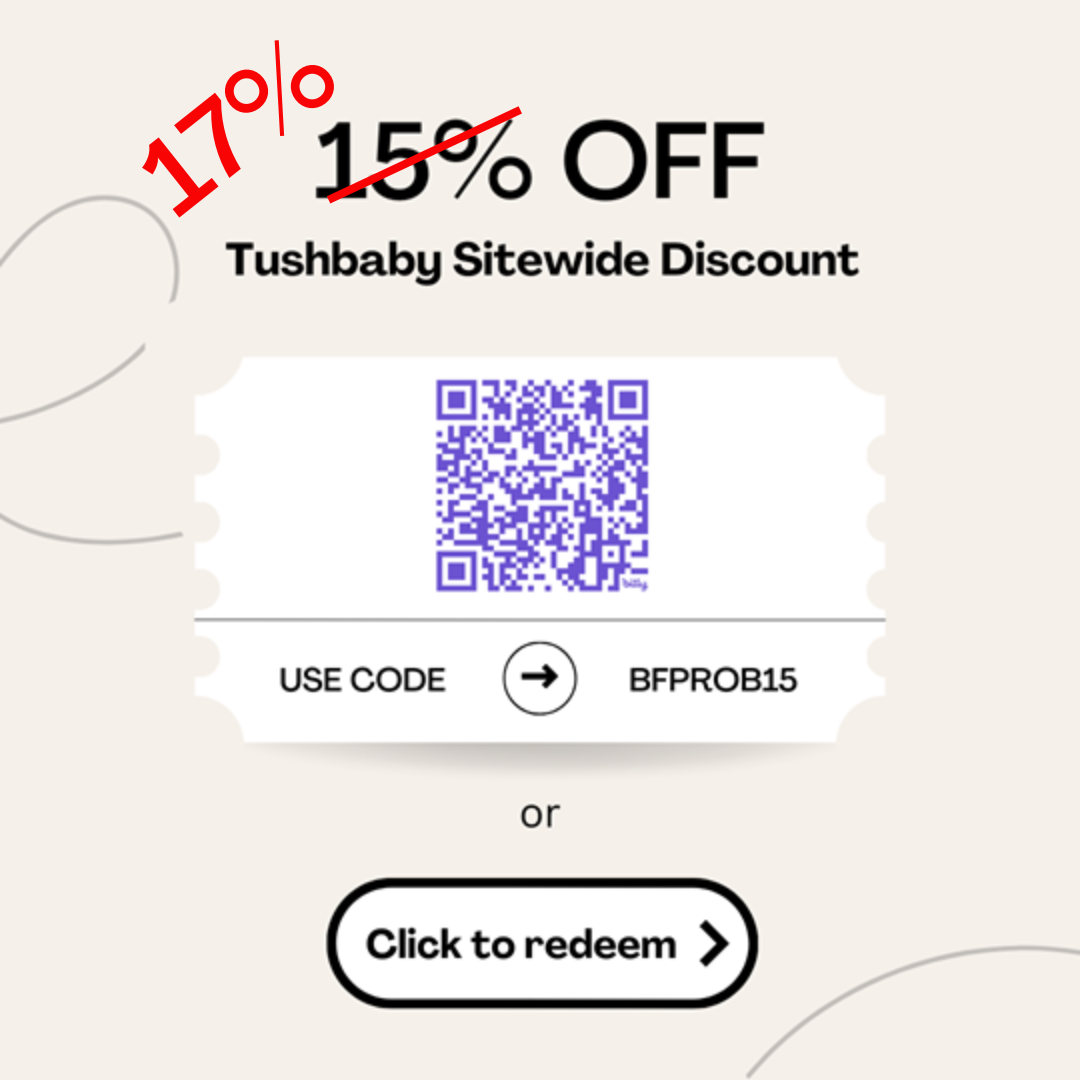 #1. Tushbaby Plain Black
The classic plain black Tushbaby Carrier is a versatile choice that complements any outfit. It's sleek, elegant, and a timeless favorite for parents who prefer a minimalist and understated look. This plain black carrier ensures you can babywear with style, whether running errands, attending an event, or simply enjoying quality time with your baby.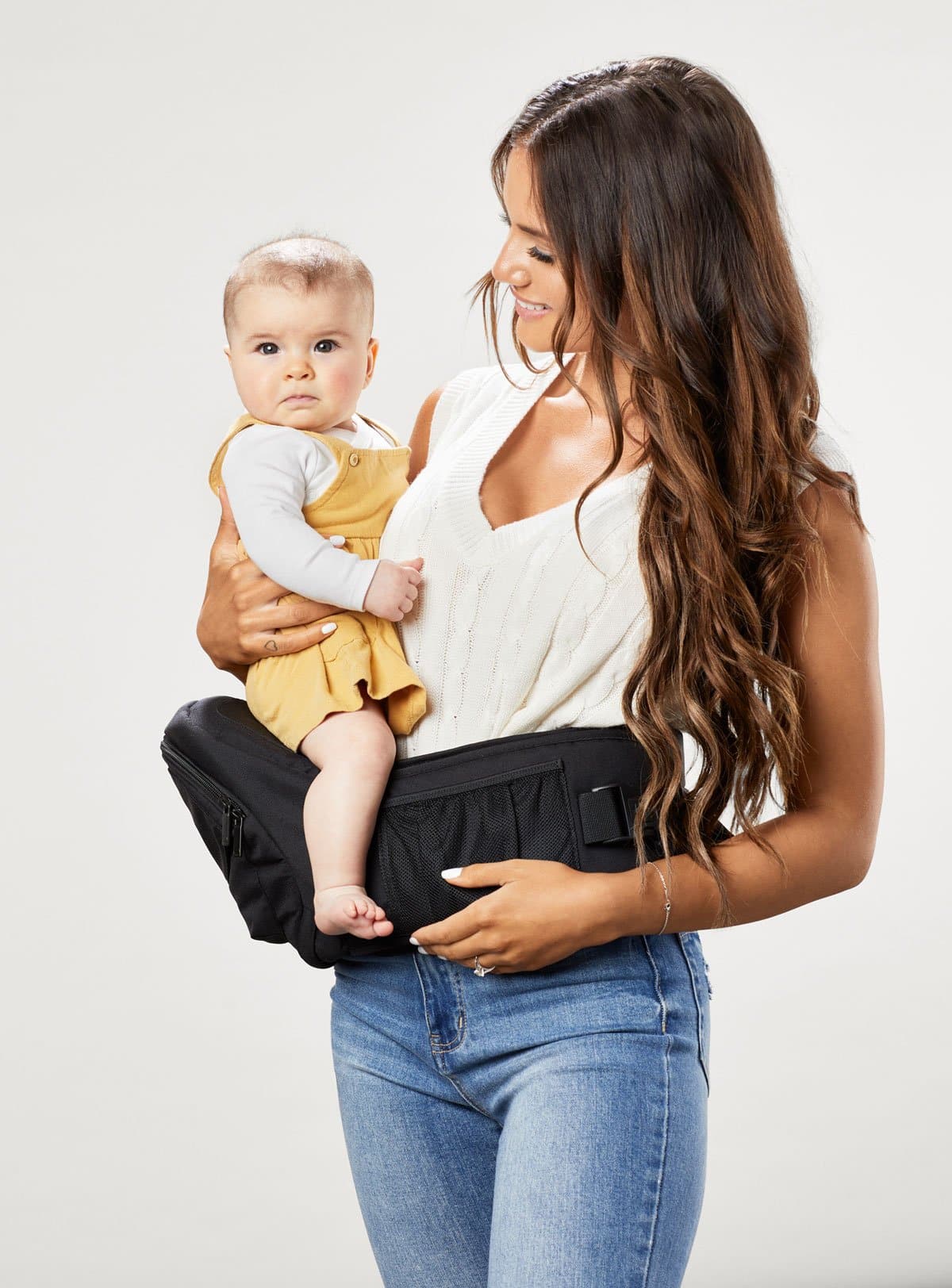 #2. Tushbaby Black with Gold Trimmings
For those who desire a touch of luxury and opulence in their baby carrier, the black with gold trimmings option is perfect. The combination of black and gold adds a glamorous flair to your babywearing experience. It's ideal for special occasions when you want comfort and a touch of sophistication.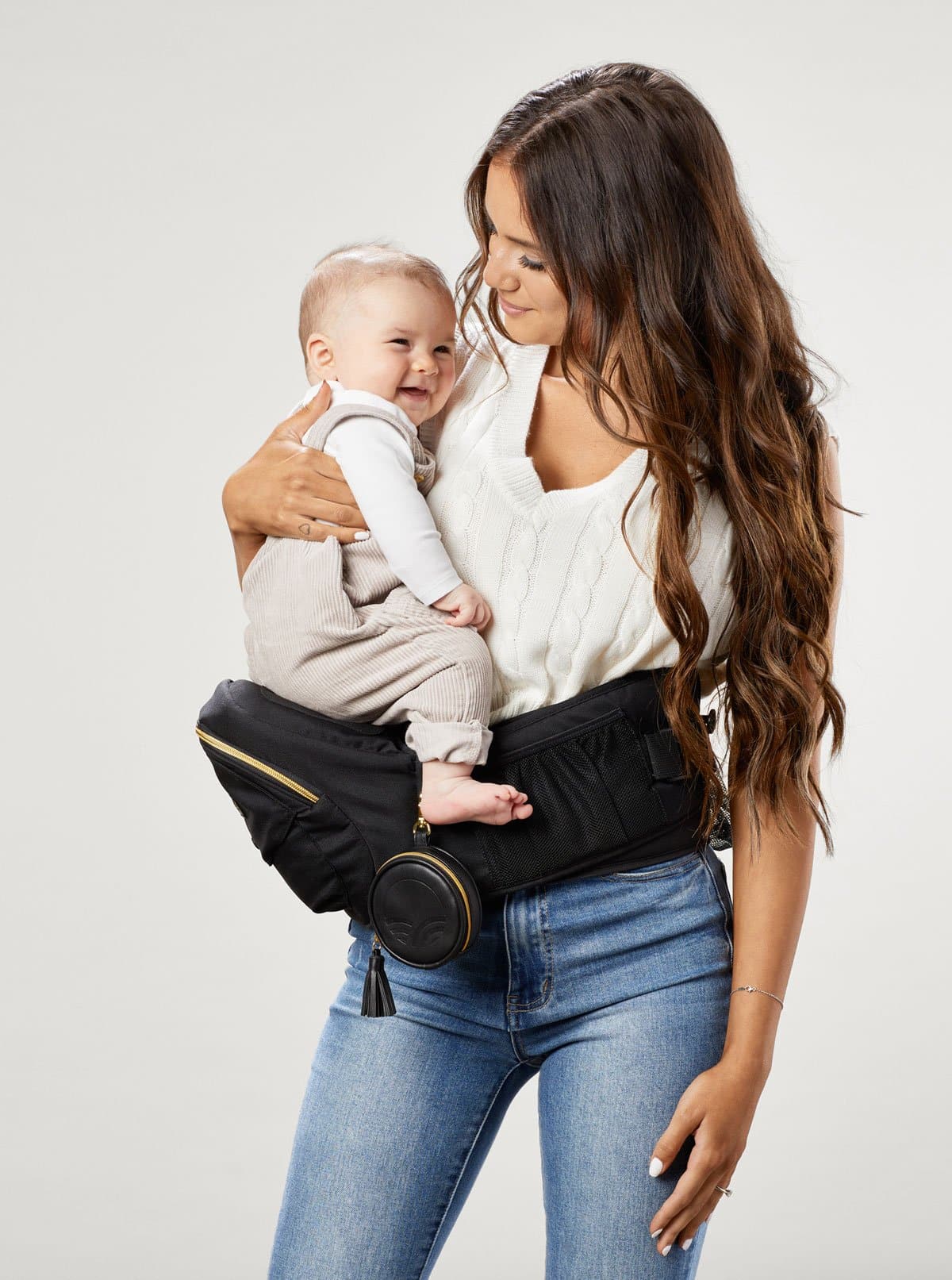 #3. Tushbaby Black Vegan Leather
Tushbaby goes a step further by offering a black vegan leather carrier with a textured pattern. This option combines style and functionality with an eye-catching design that sets it apart. The textured pattern adds depth and visual interest to your baby carrier, making it a statement piece that reflects your unique taste. Vegan leather is crafted without using animal products, making it a cruelty-free and sustainable alternative to traditional leather.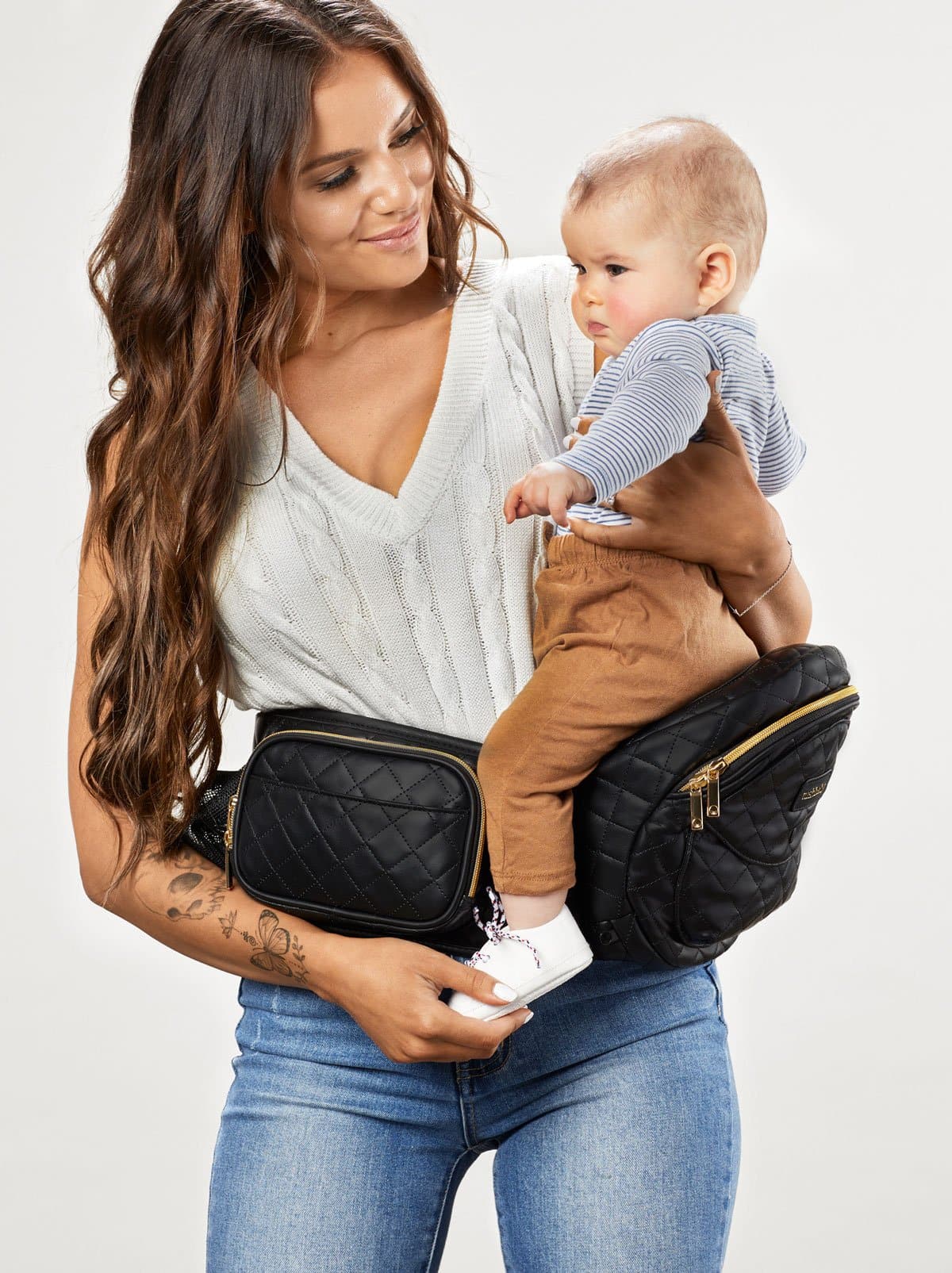 Tushbaby also comes in the following colors...

Why Choose Tushbaby?
Here's a deep dive into what makes Tushbaby the go-to choice for parents:
#1. Plus-Size Moms and Dads
One of the most noteworthy aspects of Tushbaby is its inclusivity. It's designed to accommodate parents of all shapes and sizes. Plus-size moms and dads often struggle to find baby carriers that fit comfortably. Tushbaby, with its adjustable waistband and optional waistband extender, can fit waist sizes ranging from 23 to 70 inches. It ensures that every caregiver, regardless of size, can enjoy the benefits of babywearing.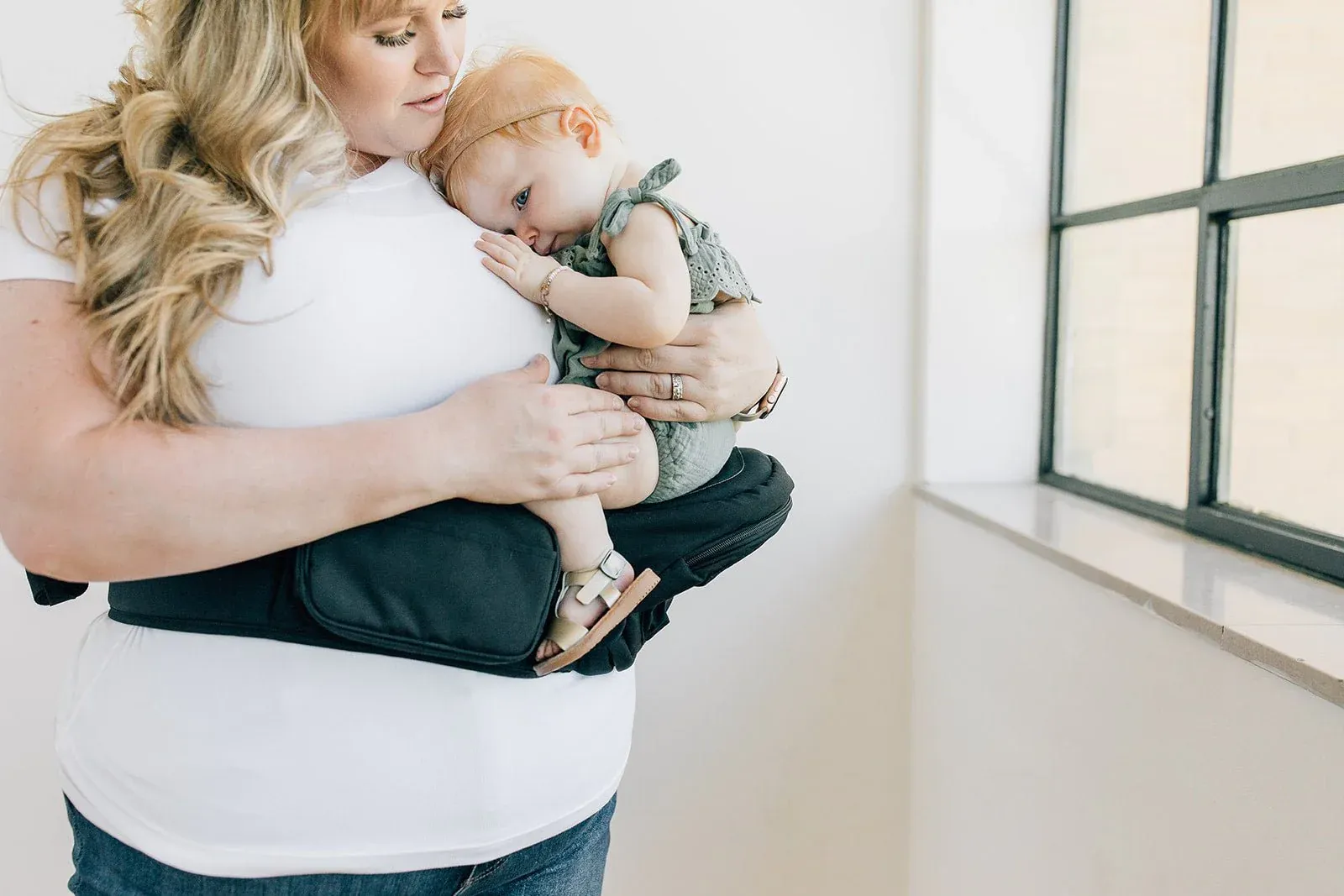 #2. Optimal Comfort for Both Baby and Parent
Tushbaby's ergonomic design sets it apart. The carrier evenly distributes your baby's weight, reducing strain on your back, shoulders, and neck. This provides comfort and promotes healthy hip and spine development for your baby. Its memory foam seat also encourages the "M" shape position, which is crucial for your baby's hip development.
Tushbaby is committed to safety. It meets global safety standards and has been verified through rigorous testing. Pediatricians and chiropractors endorse its design.
#3. Multipurpose Functionality
Tushbaby goes beyond a mere baby carrier. It is a breastfeeding pillow, which is exceptionally helpful for nursing moms. With Tushbaby, you can create a comfortable and supportive space for your baby during feeding sessions. Tushbaby can be used in many different ways, as shown in the below video.
#4. The Snug Attachment
The recent introduction of the Snug attachment has taken Tushbaby to a whole new level. This first-of-its-kind soft wrap seamlessly integrates with the Tushbaby hip seat, allowing parents to go hands-free. The Snug is compatible with the Tushbaby extension for plus-size moms and caregivers, making it a versatile and inclusive choice. With the Snug, you can maintain that essential closeness with your baby while handling tasks with both hands. For now, the Snug attachment is only available in black.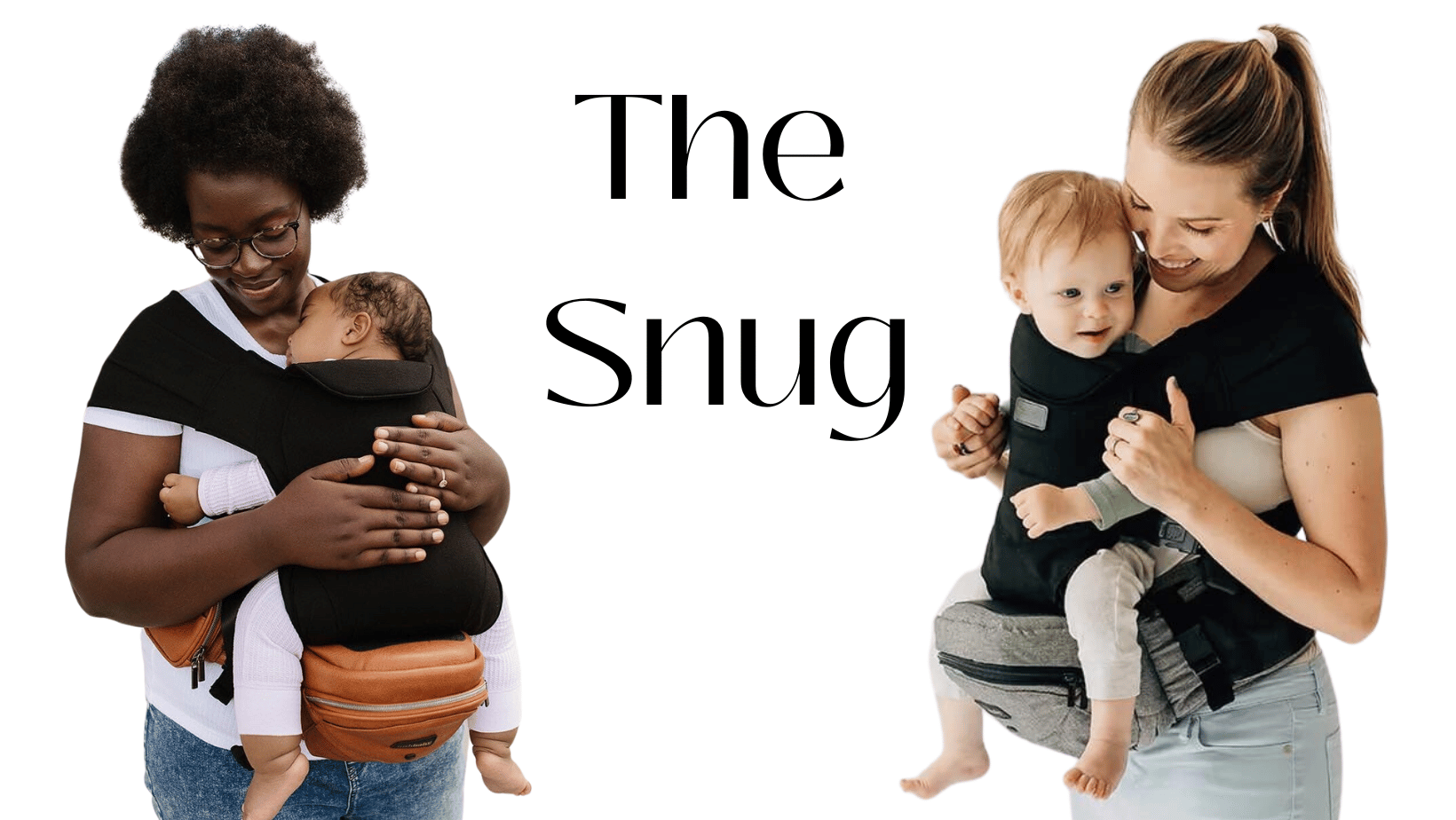 #5. It's Easy to Use
One of the remarkable features of Tushbaby is its simplicity. With just one safe, sturdy buckle, you can secure it in place. There are no complicated straps or fastenings to struggle with. This ease of use lets you focus on what truly matters—enjoying precious moments with your baby.
#6. It's Affordable
While Tushbaby offers premium features, it remains surprisingly affordable. You're investing in a top-tier baby carrier that caters to your unique needs and grows with your baby without breaking the bank.
Tushbaby Reviews