Tushbaby Carrier in Snow Leopard
Tushbaby in Snow Leopard is eye-catching, with its black and white pattern mimicking the beauty of the actual snow leopard.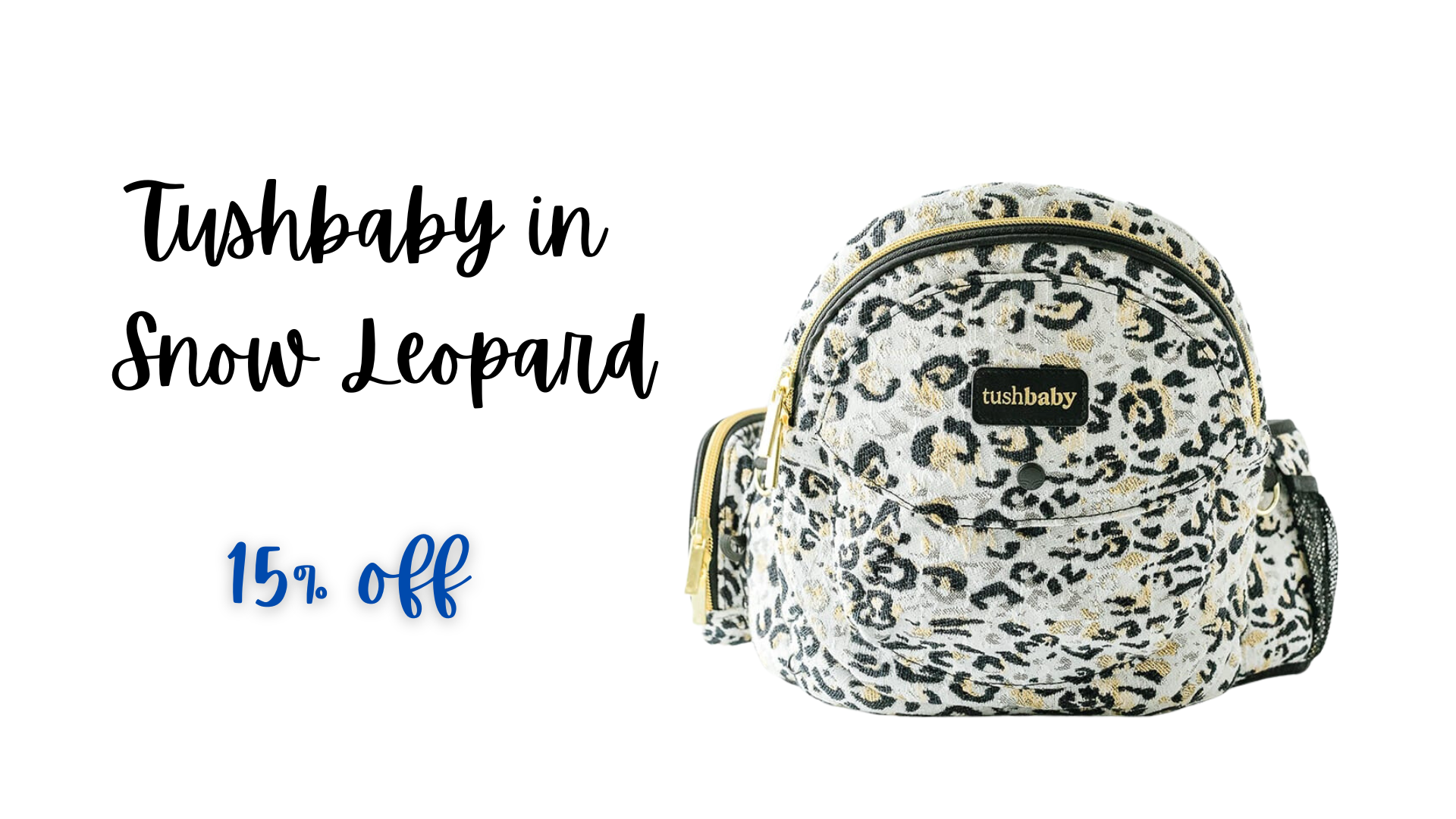 The 2023 Year-End Tushbaby Sale is on! Get 17% off (sitewide) from the 4th of December to the 10th!
Leopard print clothing and accessories signify independence, confidence, power, and courage. Snow Leopard symbolizes courage, intuition, and creating karma.
Tushbaby has expanded its color range to include three new options: orchid, snow leopard, and tweed.

What does the snow leopard Tushbaby look like up close?
At a closer glance, the snow leopard carrier has a canvas texture, is decorated with a captivating blend of gold and silver metallic hues, and is completed by a stylish gold zipper. The pattern has a subtle embossed touch. Additionally, it includes a D-ring that enhances its functionality, providing an option for a convenient carrier strap.
Leopard print has forever represented the wild and unbridled spirit. This is an option for parents who seek to make a fearless statement. If you want to make a statement, this design is the perfect choice.
Review - Stacy D. - "My 18-month daughter loves to be held. I had to have surgery on my hand, and of course, holding her was going to be difficult. Tushbaby saved us! It has been a lifesaver!"
Why Tushbaby?
Doctors and experts are on board, so you can trust Tushbaby's ergonomic design to support your back and provide overall comfort.
It's not just for one stage of your baby's life. It offers different ways to carry your baby, whether face-to-face, a side-carry, or even used as a breastfeeding pillow. Tushbaby is designed for extended, comfortable carrying.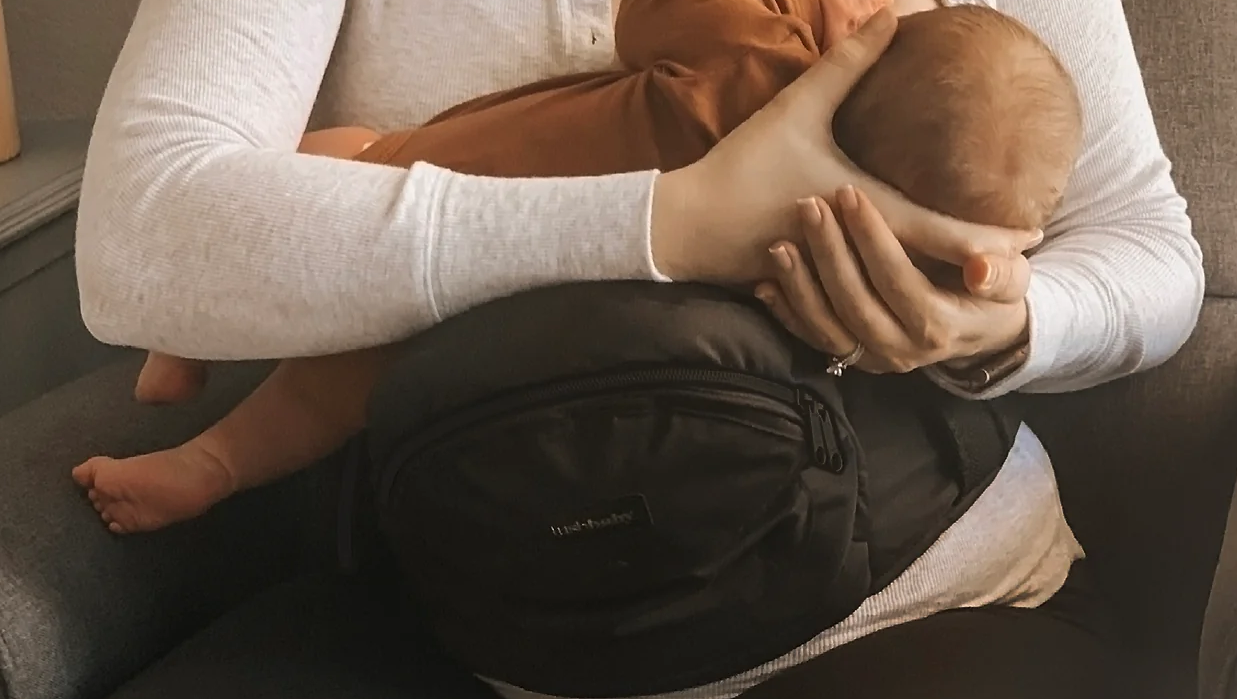 When it's time for cleaning, you can toss your Snow Leopard Tushbaby in the washing machine without hassle. And the best part? It's budget-friendly, especially with the discount...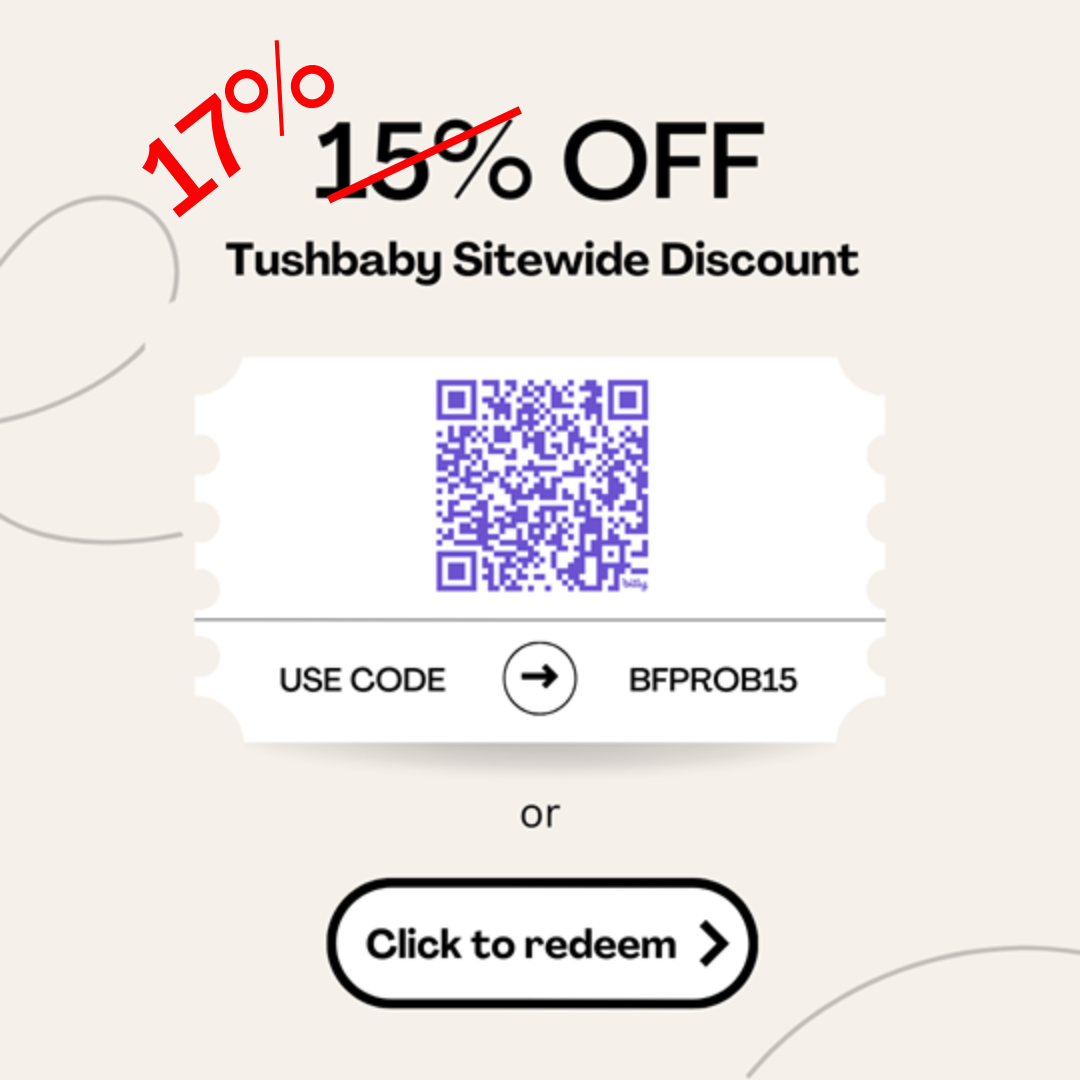 Go Hands-Free
The Snug is a soft wrap that transforms your Tushbaby into a hands-free carrier. Safety loops ensure your child is secure while you go about your day, and the Snug is designed to work for children between 12 and 45 pounds, accommodating your child's growth from infancy to toddlerhood.
With safety as a top priority and a focus on adaptability, the Snug attachment is winning the hearts of parents who want a practical, inclusive, and comfortable babywearing solution.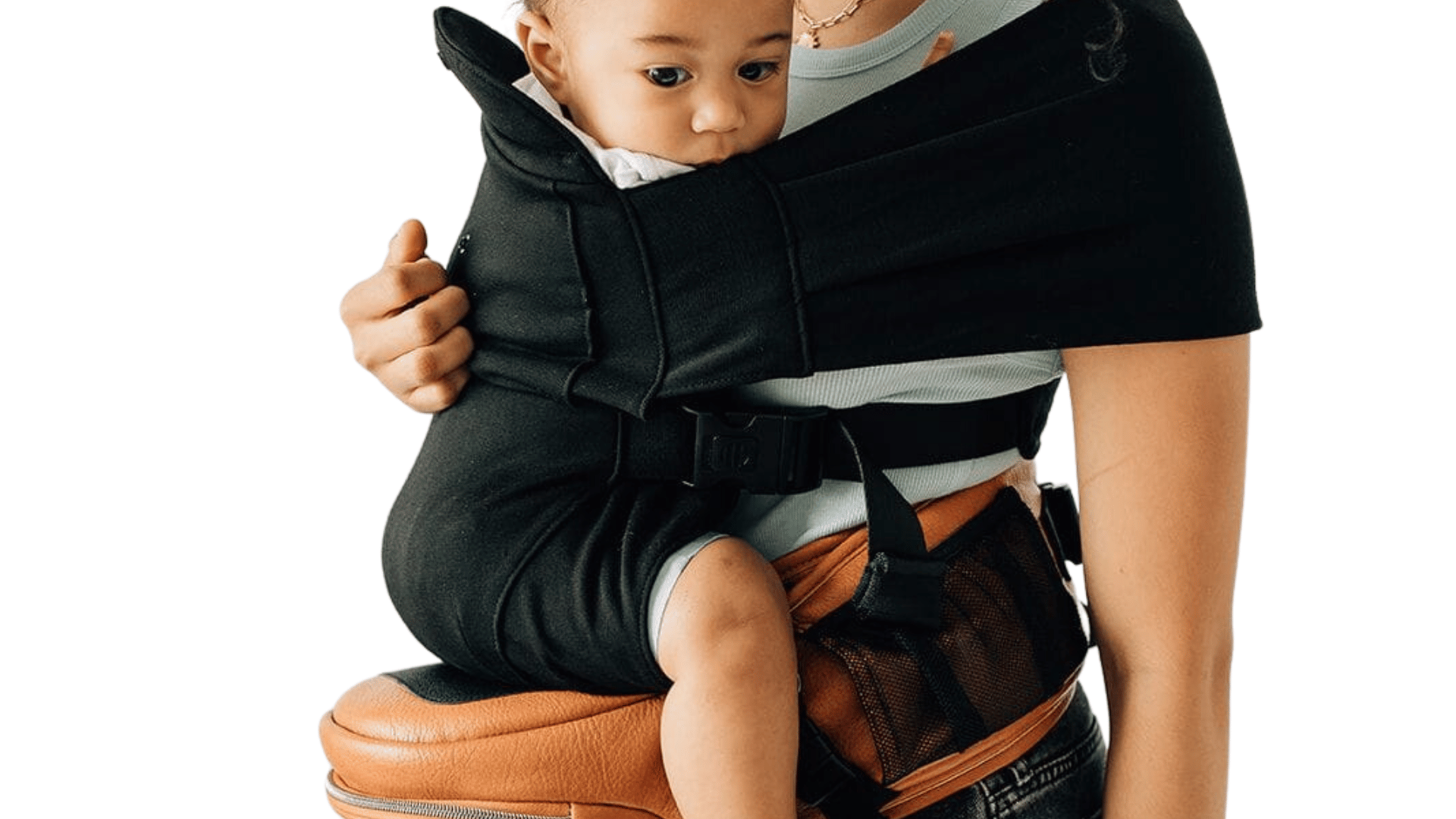 The Advantages of Babywearing
Babywearing is important for babies and toddlers for several reasons, as it offers a range of benefits for both the child and the caregiver. Here are some of the key reasons why babywearing is so important:
Bonding and Attachment: Babywearing promotes a strong emotional bond between the parent and child. Closeness and skin-to-skin contact promote secure attachment, which can have long-lasting positive effects on the child's emotional and social development.
Comfort and Security: Being carried in a sling, wrap, or carrier provides babies and toddlers with a sense of security and comfort. They can feel the caregiver's warmth, heartbeat, and soothing presence, which can help them feel more relaxed and content.
Cognitive and Language Development: Babies who are carried are often exposed to more environmental stimuli and language input as they are closer to the caregiver's face. This can enhance their cognitive and language development by encouraging interaction and communication.
Physical Development: The upright position that many carriers offer can help prevent flat head syndrome, promote proper hip development, and encourage better head and neck control.
Convenience: Carrying your baby in a carrier or sling allows you to have your hands free while still tending to your child's needs. This can make it easier to accomplish daily tasks, run errands, or engage in outdoor activities.
Breastfeeding Support: Many baby carriers are designed to allow for discreet and convenient breastfeeding on the go, making it easier for nursing mothers to feed their babies when needed.
Sleep Regulation: The gentle rocking motion of babywearing can help babies and toddlers fall asleep and stay asleep more easily. This can be particularly helpful for parents trying to establish healthy sleep patterns.
Calming Fussy Babies: The motion and close contact provided by babywearing can help calm and soothe fussy or colicky babies, reducing crying and stress for both the child and the parent.
Tushbaby Reviews