Tushbaby Carrier in Cognac
The Cognac Tushbaby carrier is an ultra-luxe, buttery-soft, vegan pebbled leather. Cognac offers style and comfort.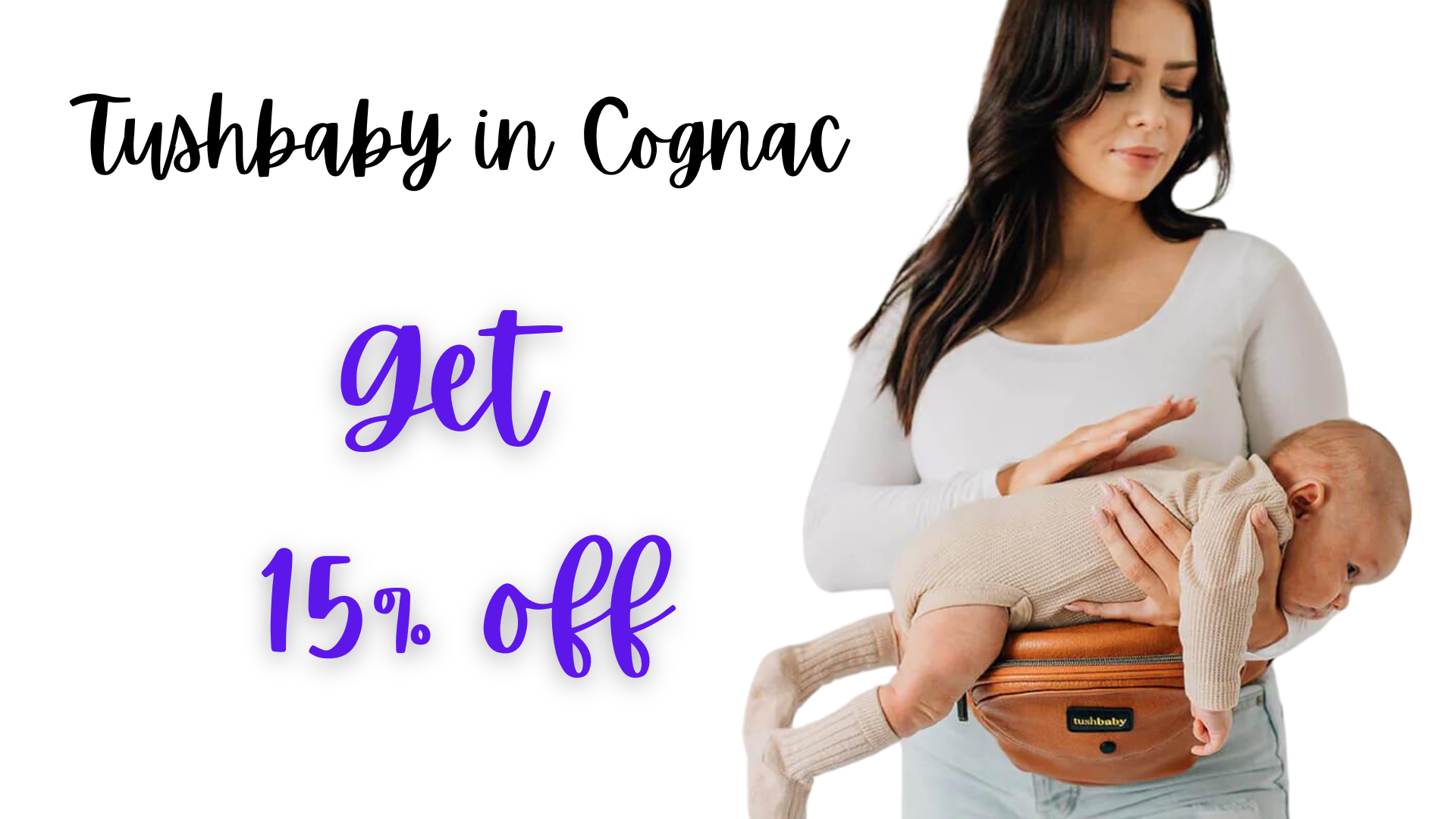 The 2023 Year-End Tushbaby Sale is on! Get 17% off (sitewide) from the 4th of December to the 10th!
Cognac is an earthy, natural shade with tints of reddish-brown. This color derives its name from the renowned French brandy. Its rich hues and association with this drink give this color a feeling of elegance, refinement, and sophistication. The warm tone complements a wide range of outfits and occasions, whether running errands, attending a social event, or on a family outing.
Tushbaby also has three new colors to choose from...orchid, snow leopard, and tweed.

Tushbaby is at the forefront of innovation in the world of baby carriers. As you explore the ever-expanding color range of Tushbaby carriers, you are sure to be drawn to the timeless elegance of Cognac. This vegan leather option combines style and functionality in a way that sets Tushbaby apart.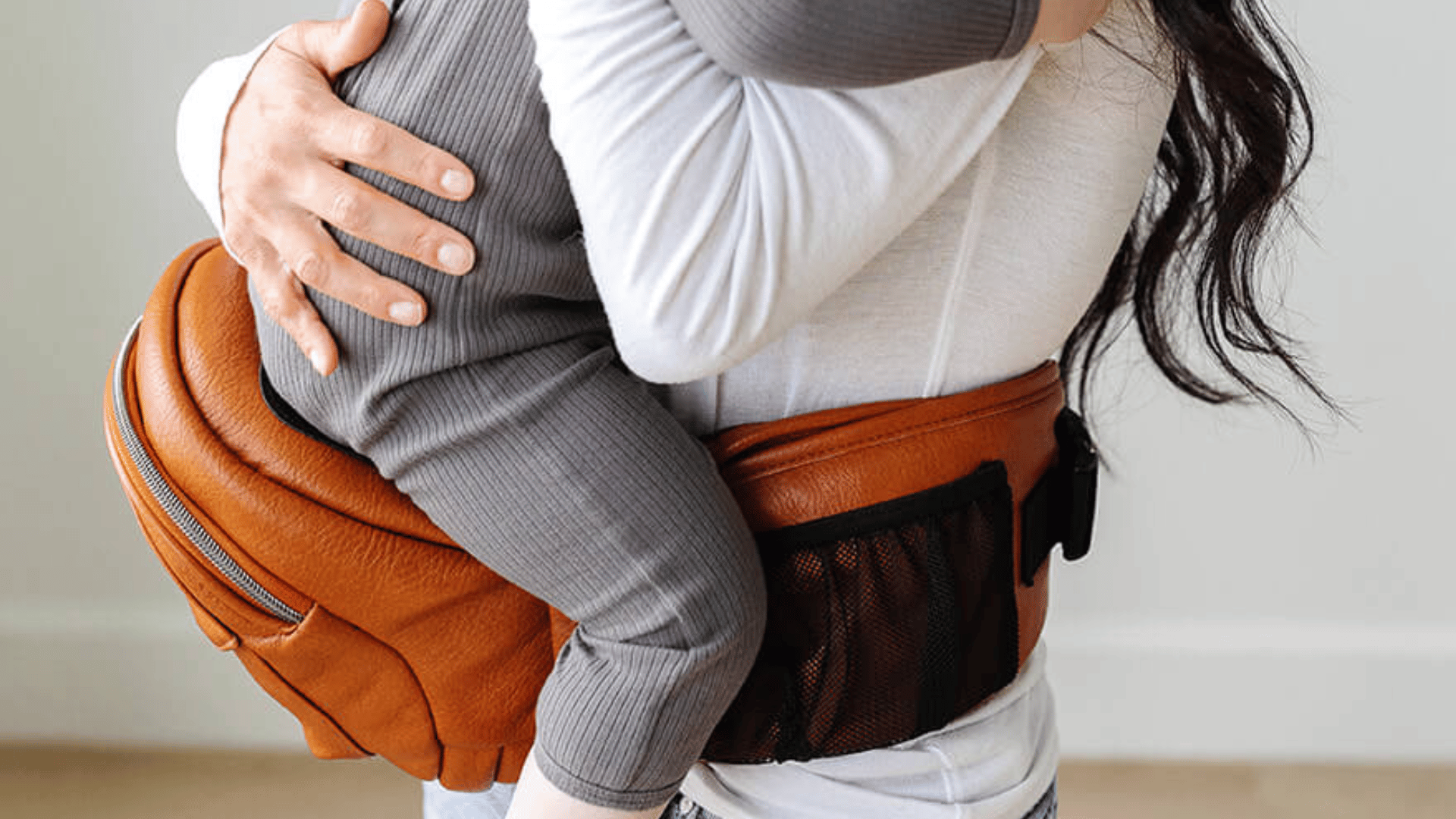 Why Cognac?
The Luxurious Feel of Vegan Leather
The vegan leather used in Tushbaby carriers exudes a luxurious feel, replicating the opulence of genuine leather while adhering to ethical principles. When you choose Cognac, you're embracing a cruelty-free alternative that still offers the richness of traditional leather.
Review - Zeynep S - "Just be ready for all the compliments you get for rocking your Tushbaby! Haha, it is a genius product! The quality is really nice! I got the cognac one, and I adore it so much, and it matches everything."
Commitment to Durability
Tushbaby's commitment to durability extends to the Cognac variant. It's designed to withstand the rigors of everyday parenting. Stains, spills, and wear and tear are no match for the vegan leather construction. Tushbaby in Cognac is ready to accompany you on all your adventures.
Easy to Clean
A simple wipe-down is all you need to keep your Tushbaby Cognac carrier clean.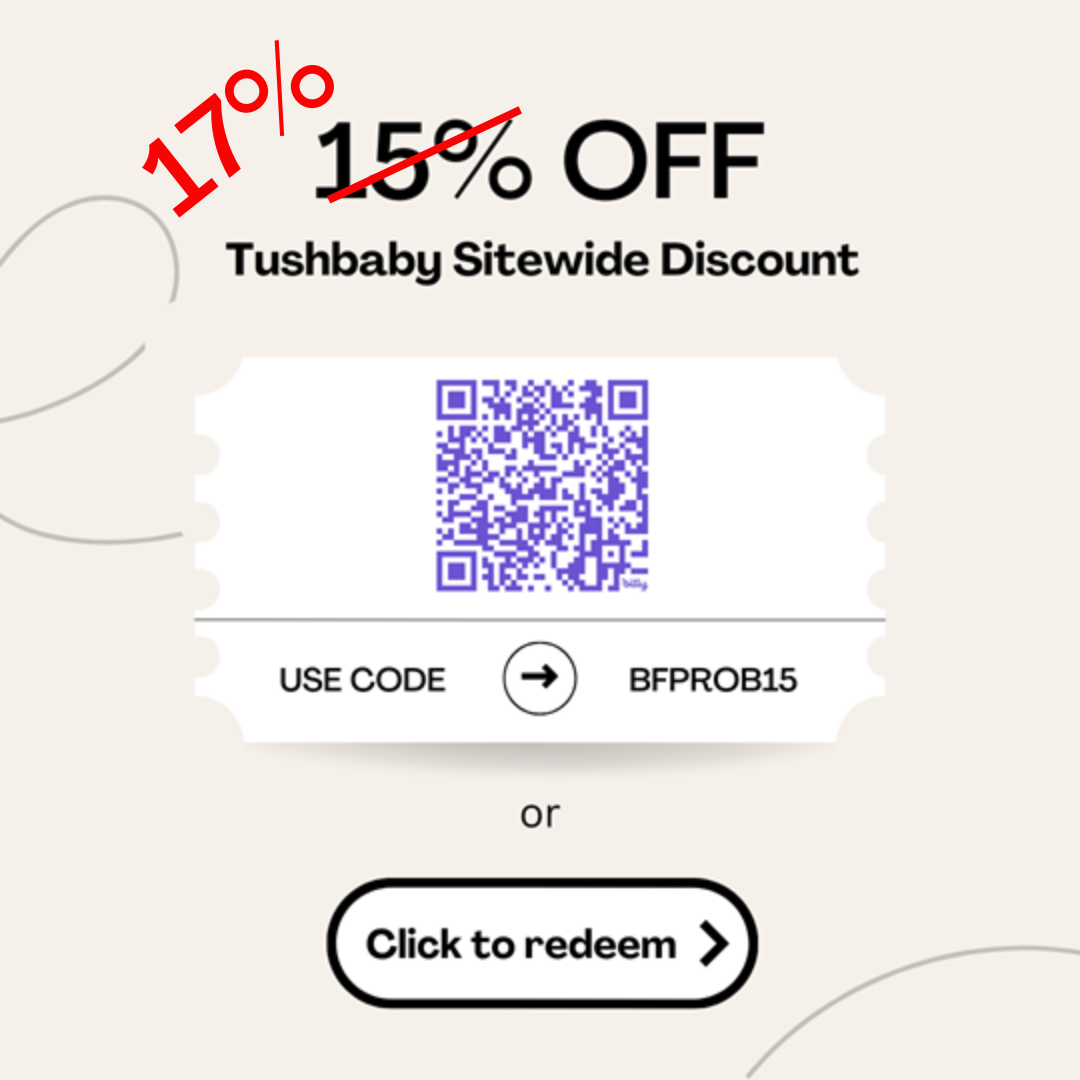 Why Tushbaby?
The memory foam seat ensures a comfortable and safe seating position for your baby while reducing the strain on your back and shoulders.
Tushbaby accommodates your child's growth and development from infancy to toddlerhood, supporting weights of up to 45 pounds. You can confidently wear your baby in different positions as they grow. Tushbaby also doubles as a breastfeeding pillow.
Accessories
Tushbaby offers a range of accessories to enhance your babywearing experience. The new Snug wrap allows for hands-free cuddling, the sleek Pack enhances on-the-go storage, and the slim vegan leather Changing Pad is quick to clean.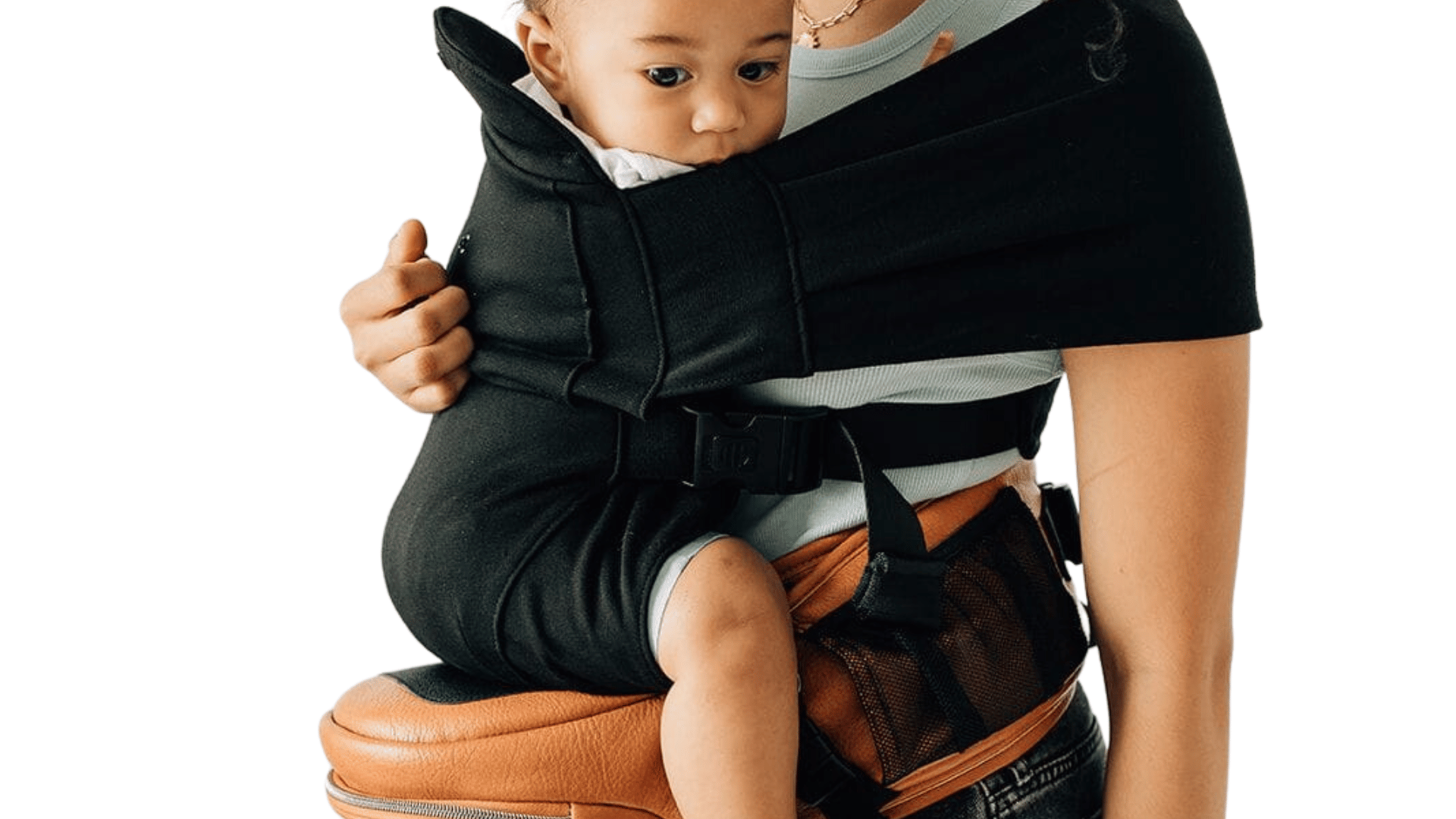 The Tushbaby carrier is an ideal choice for all parents, regardless of body type. The adjustable waistband and the option to add the Waistband Extender ensure you achieve the perfect fit, demonstrating Tushbaby's dedication to making babywearing accessible to everyone.
Peace of Mind
Safety is the foundation of Tushbaby's design, and the Cognac variant is no exception. Doctor-recommended and certified, it ensures your baby is secure and comfortable, allowing you peace of mind.
Tushbaby Reviews

Conclusion
This vegan leather option adds a touch of elegance to your parenting journey, ensuring you can venture out in style! Happy babywearing!