Tushbaby - Now Available in South Africa
The Tushbaby is designed to evenly distribute your baby's weight, saving your back and shoulders.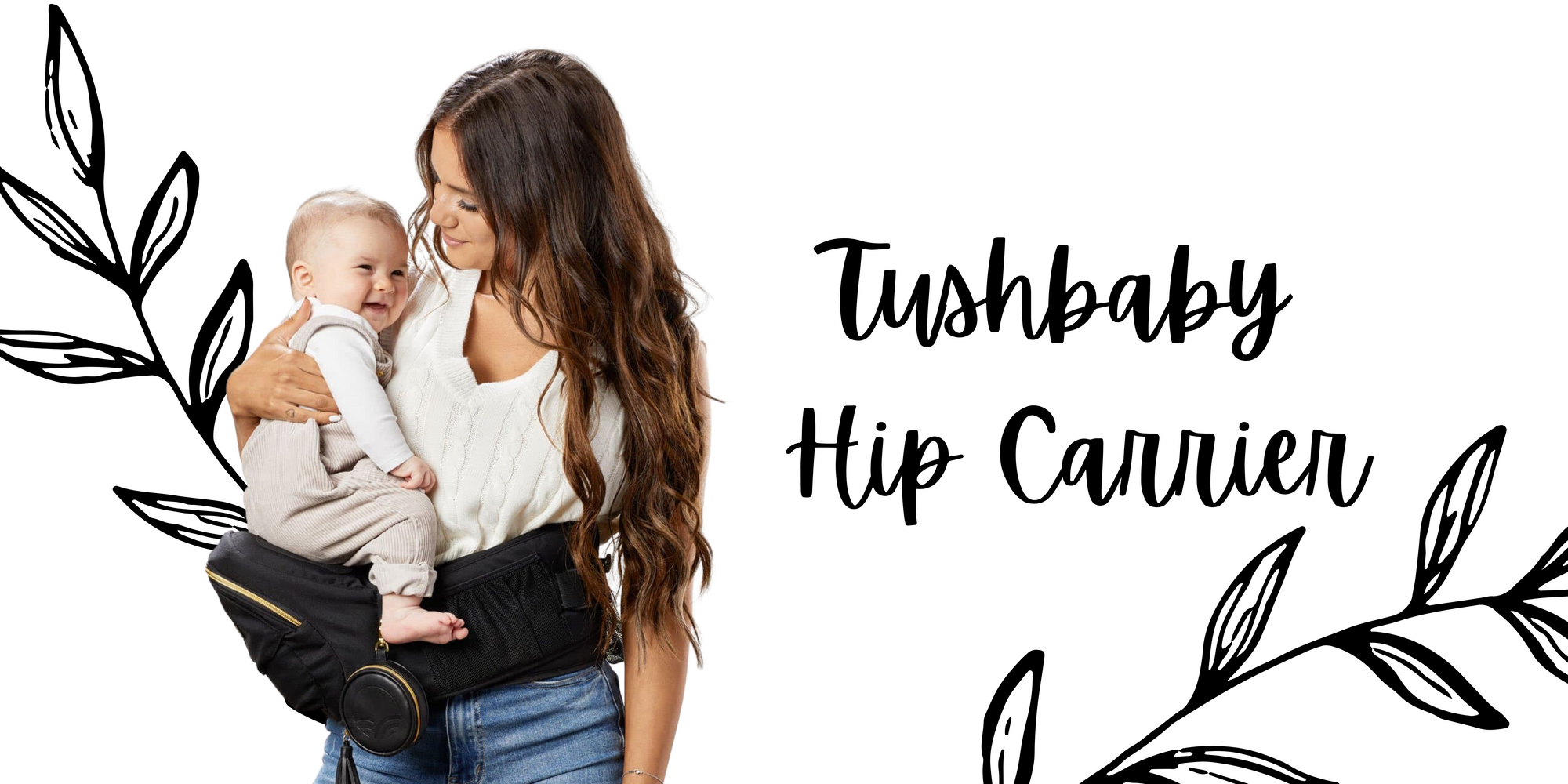 The Tushabby Hip Carrier
As your baby grows, things get a bit trickier. Life goes on; you have things to do, places to go and maybe even other children who also need your time and attention.
Wearing your older baby in the Tushbaby hip carrier provides a way to carry on with your daily life while keeping your baby close to you.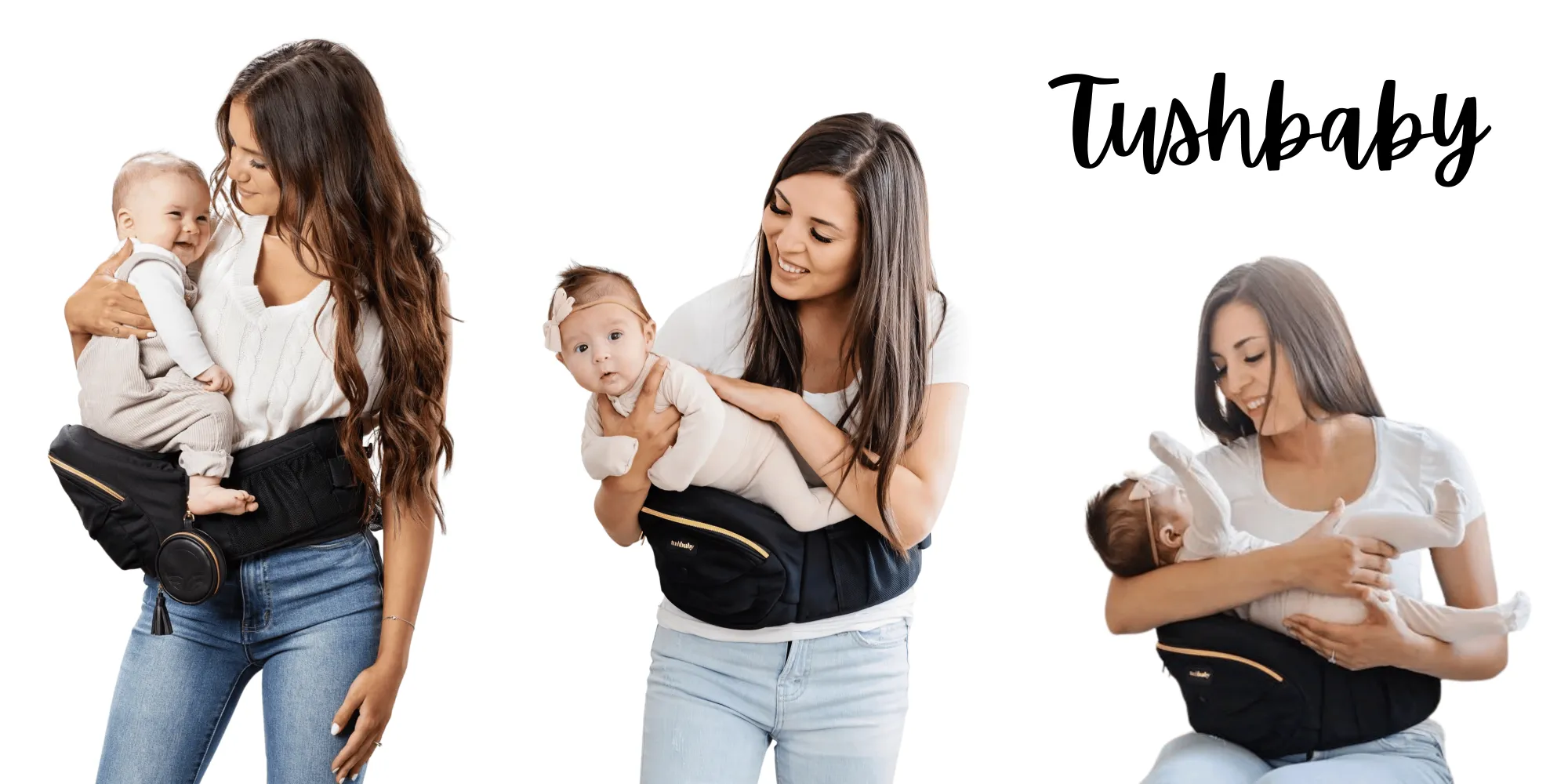 Many cultures and tribes throughout the world have been wearing their babies for centuries. It's not a new practice. Dr. William Sears, well known for his attachment parenting style, advises parents to wear their babies instead of wheeling them. He and his wife Martha are the people who came up with the term "babywearing."
Wearing your baby has a way of changing your mindset about what babies are like in reality. You realize that when your baby is close to you, they are content.
Baby Wearing Benefits
Crying spells are less frequent. There is a direct correlation between the time a baby spends being held/carried/worn and the time they spend crying. They are calmer, more content, less demanding and happier overall when being held.
Psychologists and anthropologists who have studied the behaviour of mothers and babies who are always together have learned that they shape each other's behaviour. Mothers are more responsive to their babies needs, and babies are reassured and comforted as soon as they need it.
Quiet and alert babies learn better. They are in an ideal state to interact with people and the world around them. There is an educational advantage because they can observe daily life from a place where they feel secure. Being worn, they can study facial expressions and learn language and body language faster.
Motion is essential to a baby. It stimulates the vestibular system, which is the part of the inner ear that controls balance; this helps to improve muscle tone, necessary for motor development, brain development, and gastrointestinal and lung health.
Contrary to belief, these babies become independent sooner. You can NOT spoil a child by holding or carrying them 'too much'!!
Knowing you are close by is sometimes all a baby wants and needs. Babywearing is the perfect aid to provide closeness and allow you to carry on with normal daily life. They are soothed by the rhythms of your walking, by hearing your heartbeat and your breathing.
The best babywearing benefit for you is that it makes your life so much easier!
No bulky strollers to make your way through crowds or shopping isles. You can go places you wouldn't be able to with a stroller.
If you want to carry your newborn read more about babywearing. You can nurse your little baby using the Tushbaby hip carrier, but for the first four months, it's best to carry them in a sling. Once they hit that milestone, you can switch to the Tushbaby for carrying them around.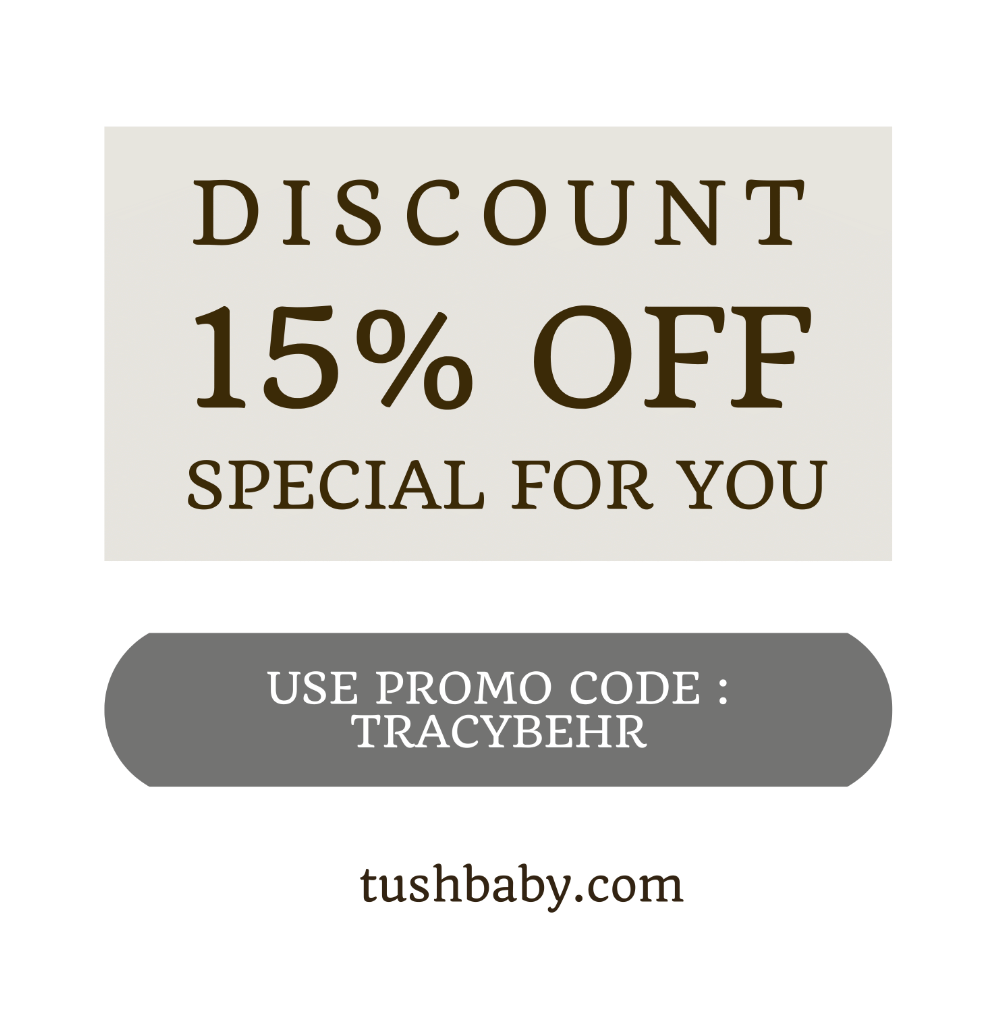 Tushbaby Hip Carrier Features
It is designed to evenly distribute your baby's weight, saving your back and shoulders.
The cushioned seat supports your baby's hips and spine, keeping them comfortable too.
It's made for newborns (for breastfeeding) and for carrying from 4 months up to 3-year-old toddlers (or up to 20kg)
It has many positions: breastfeeding, side carrying, burping, front-facing, and face-to-face.
It's super easy to use with its quick-release buckles and adjustable strap.
It has room for your baby's essentials. The Tushbaby hip carrier doubles as a diaper bag with big pockets for diapers and wipes underneath the seat. Plus, there are side pockets for your keys, phone, and extras. You can stash a bottle in the holder and attach toys and sanitiser to the loops. You don't need to lug around a huge diaper bag. The built-in storage pocket has got your back. Grab your essentials without the extra baggage.
When you're done, just fold it up and take it with you. So convenient!
It's designed to fit waists between 24 and 44 inches.
You can use it for breastfeeding or bottle feeding and easily switch to either side.
Paediatricians, chiropractors, and physical therapists recommend it.
It's lightweight (weighs 0.4kg) and super easy to take anywhere.
And don't worry about messes—it's machine washable too.
USA safety-certified hip baby carrier. The Tushbaby hip carrier meets safety standards and passes SGS tests.
TushBaby is a legit US-based business that puts your baby's safety first. You know they got you covered! And now it is available in South Africa!
It's been featured on big shows like SHARK TANK and in popular magazines like Good Housekeeping, BuzzFeed, and Parents. People love it!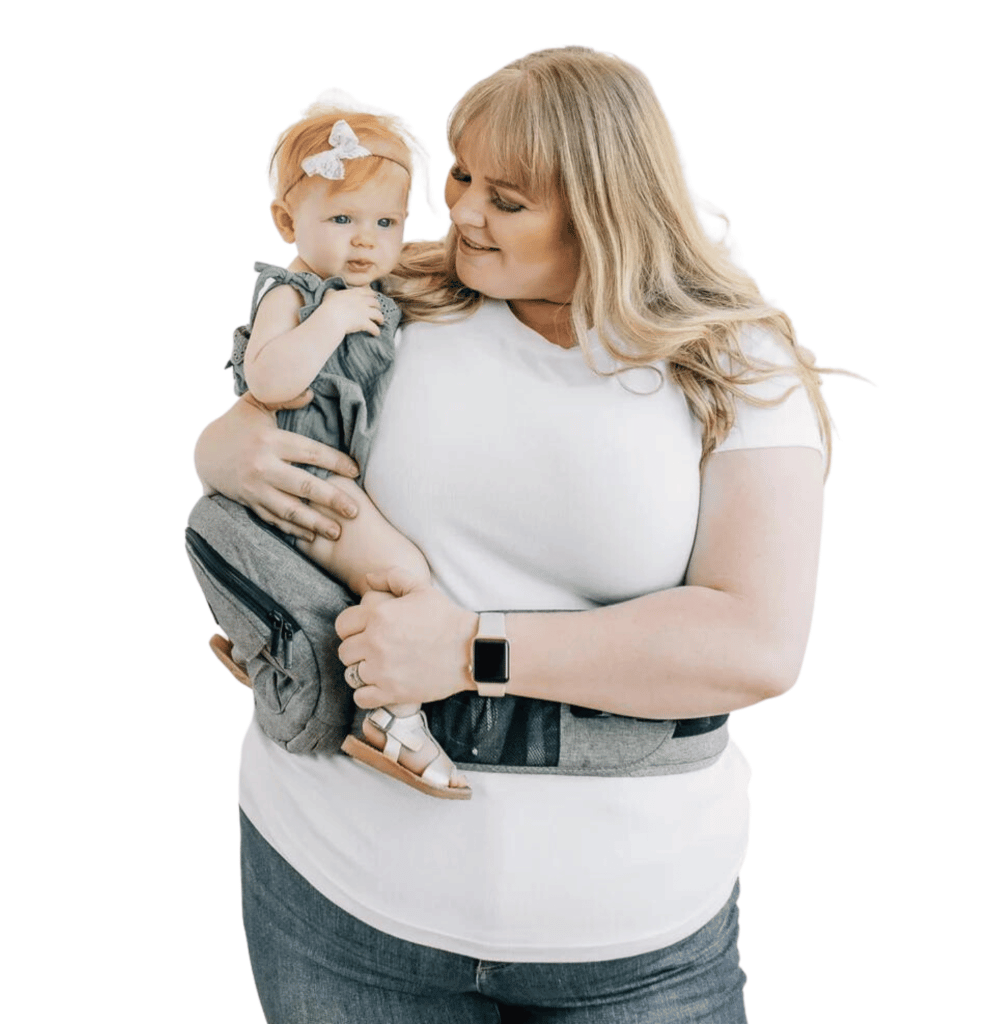 Hip Seat Baby Carrier Safety
The most crucial baby-wearing safety rule is never to use a carrier in the car. It is not a car seat!
Only wear babies who are cooperative. A wiggling child is at risk of falling out and getting hurt.
When your carrier needs to be clipped in, make sure you do it correctly and securely, as instructed.
Be aware of tripping hazards so you won't fall with your baby. Remember, your center of gravity changes, so you could easily lose your balance. You can regain your balance so that you don't fall onto your child, but it's always good to be aware of this.
Remember to give yourself more time to move around so that you don't bump your baby into counters, doorways, and walls.
Keep an arm's length away from potential hazards. Babies can reach for and grab things that could hurt them.
It is also best to never drink hot drinks, cook or use sharp objects like knives while wearing your baby.
Inspect your baby carrier regularly for damage or signs of wear from time to time.
What Doctors Say About Tushbaby
Dr Andrew L. Nash, M.D. (Pediatrician) said that Tushbaby's hipseat keeps the baby's hips comfy and in the right position. It's called the 'Spread Squat Position,' and it lowers the chance of hip dysplasia. He confirms that the Tushbaby hip carrier is safe for babies' bodies.
Dr Nicholas Cruze, D.C. (Chiropractor), says that he has seen way too many parents with back injuries from carrying their babies, but Tushbaby prevents that! It's designed to take the load off your spine and muscles.
Jason Bromberg, M.D. (Pediatrician), says that he is impressed by Tushbaby. It's one of those rare products that make life easier for parents and is super comfortable and safe for babies. It's going to change how new parents carry their babies.
Dr Betsey Caldwell (Physical Therapist & Postpartum Coach) uses Tushbaby herself and says that it is a lifesaver. It lets her carry her baby without hurting her back, neck, and shoulders.
Now Introducing the Snug!
With the addition of The Snug, Tushbaby is now hands-free!
The Snug is a specially designed soft wrap that pairs perfectly with your Tushbaby carrier, allowing you to hold your little one securely without using your hands. The Snug is versatile, accommodating both face-to-face and forward-facing carrying positions for children up to 36 months or 45 pounds.