Tushbaby - Australia
Whether you're navigating the bustling streets of Sydney, taking a leisurely stroll along the Gold Coast, or exploring the rugged beauty of the Outback with your little one, Tushbaby has got your back—quite literally! So, yes, Tushbaby is available for purchase in Australia!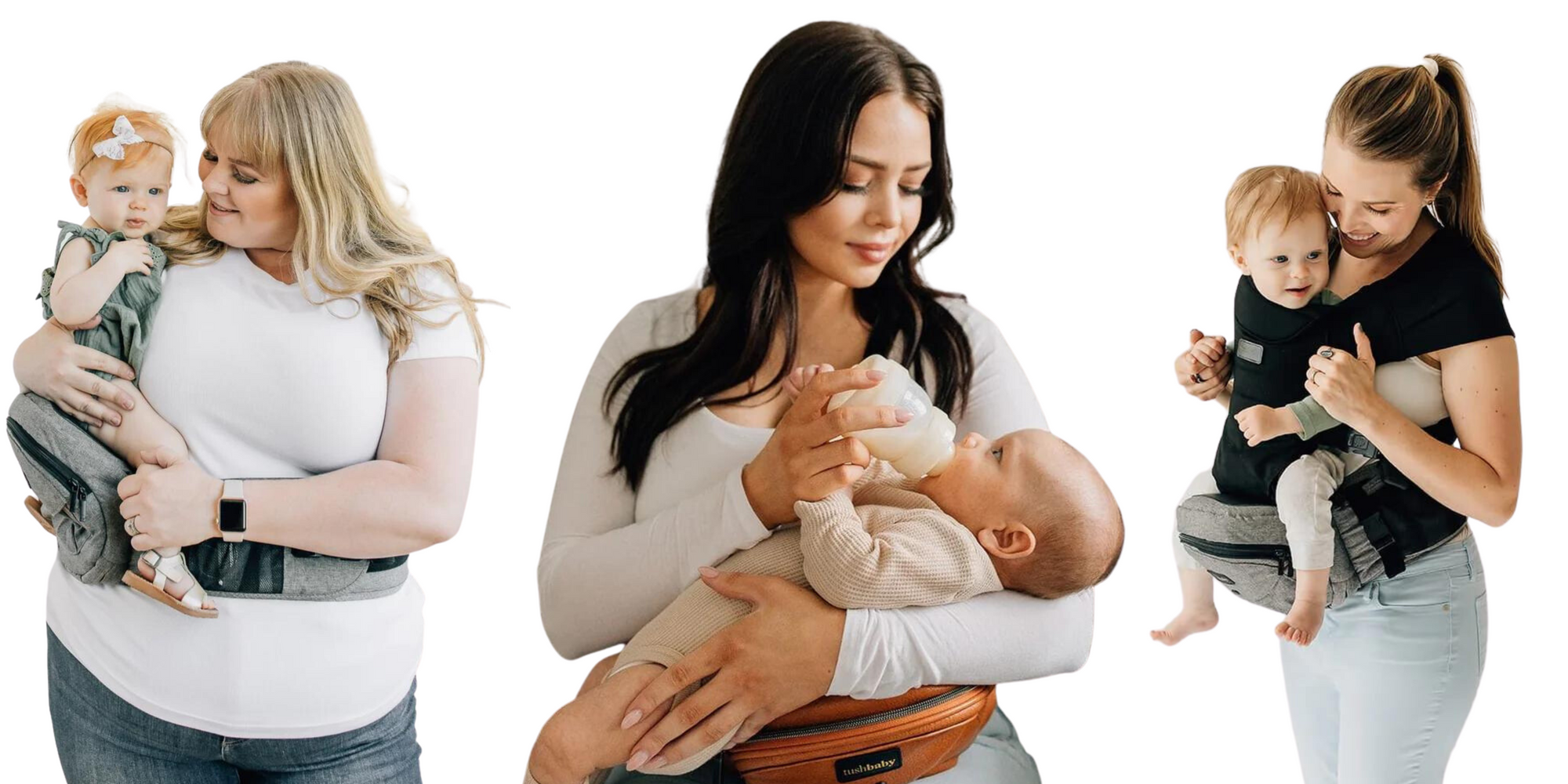 Founded by Tammy Rant, a mom of three, in January 2018, Tushbaby was born out of a mother's necessity to find a comfortable way to carry her children. The brand quickly gained traction, receiving pediatricians, chiropractors, and even orthopedists endorsements. Tushbaby has also been featured on platforms like Shark Tank, Good Housekeeping, and Parents Magazine, making it a globally recognized brand.
Ergonomic Design
One of the most compelling features of Tushbaby is its ergonomic design. Unlike traditional carriers that can strain on your back and shoulders, Tushbaby evenly distributes your child's weight across your hips. This design minimizes the risk of back pain, making it an ideal choice for parents with back issues. The carrier also supports the pediatrician-recommended "M" position for your baby's hips, which is crucial for healthy hip and spine development.
Versatility and Convenience
Tushbaby is not just a carrier; it's a multi-functional tool for parents. It has multiple storage pockets, including a large storage pocket, two smaller side pockets, and a bottle holder. These pockets allow you to carry essentials like diapers, wipes, pacifiers, and even your phone, eliminating the need for a separate diaper bag. However, if you prefer having a separate diaper bag, the stylish Totebaby is a fantastic choice.
The carrier is suitable for children from birth to 36 months old, with a weight range of 3.6kg to 20kg. As your child grows, Tushbaby can transition from a nursing pillow to a baby carrier, offering excellent value for money.
Tushbaby is an excellent aid for breastfeeding and bottle-feeding. Its design allows for various nursing positions, including the cradle hold and the football hold, particularly useful for mothers recovering from a C-section. The carrier can be strapped high and tight around the waist, allowing the mother to maintain good posture while nursing.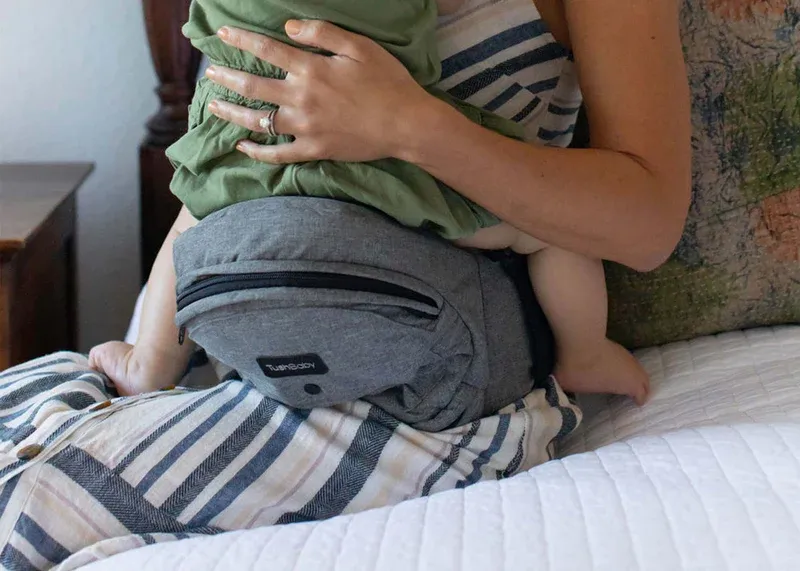 Safety and Quality
Tushbaby is made of durable materials like polyester, polyurethane, and foam. It meets global safety standards and has been verified through SGS testing. The carrier is also machine washable, making it easy to maintain. To top it off, Tushbaby has a one-year warranty, offering peace of mind for parents.
Babywearing
provides numerous benefits for both parents and babies. For infants, being close to a parent's body provides a sense of security and emotional comfort, mimicking the warmth and safety of the womb. This closeness can also facilitate easier breastfeeding and promote better sleep patterns for the baby. For parents, babywearing offers the freedom to go about daily tasks while maintaining physical closeness with their child, fostering a stronger parent-child bond.
The Snug Attachment
To make babywearing even more convenient, Tushbaby recently introduced the Snug attachment. This soft wrap seamlessly integrates with the Tushbaby hipseat, allowing parents to go completely hands-free. Whether you're grocery shopping or taking a stroll, the Snug offers the ultimate 2-in-1 experience. It's designed for children weighing between 5.4kg and 20kg, making it a long-term investment that grows with your child.
Tushbaby Lite: A Streamlined Option
Tushbaby Lite offers a sleeker profile with fewer pockets for parents who prefer a minimalist approach. It's ideal for quick outings or warm outdoor days when you don't need to carry as many items. Despite its streamlined design, Tushbaby Lite still offers the same ergonomic benefits and can also be used with a Waistband Extender and Snug attachment, making it a versatile choice.
Conclusion
Tushbaby is a well-thought-out product that combines the convenience, comfort, and practicality parents need. So go ahead, give Tushbaby a burl—you won't be disappointed.