Tushbaby Carrier in Cream Vegan Leather
The pebbled, cream Tushbaby carrier is luxuriously soft. This vegan leather carrier offers style and comfort.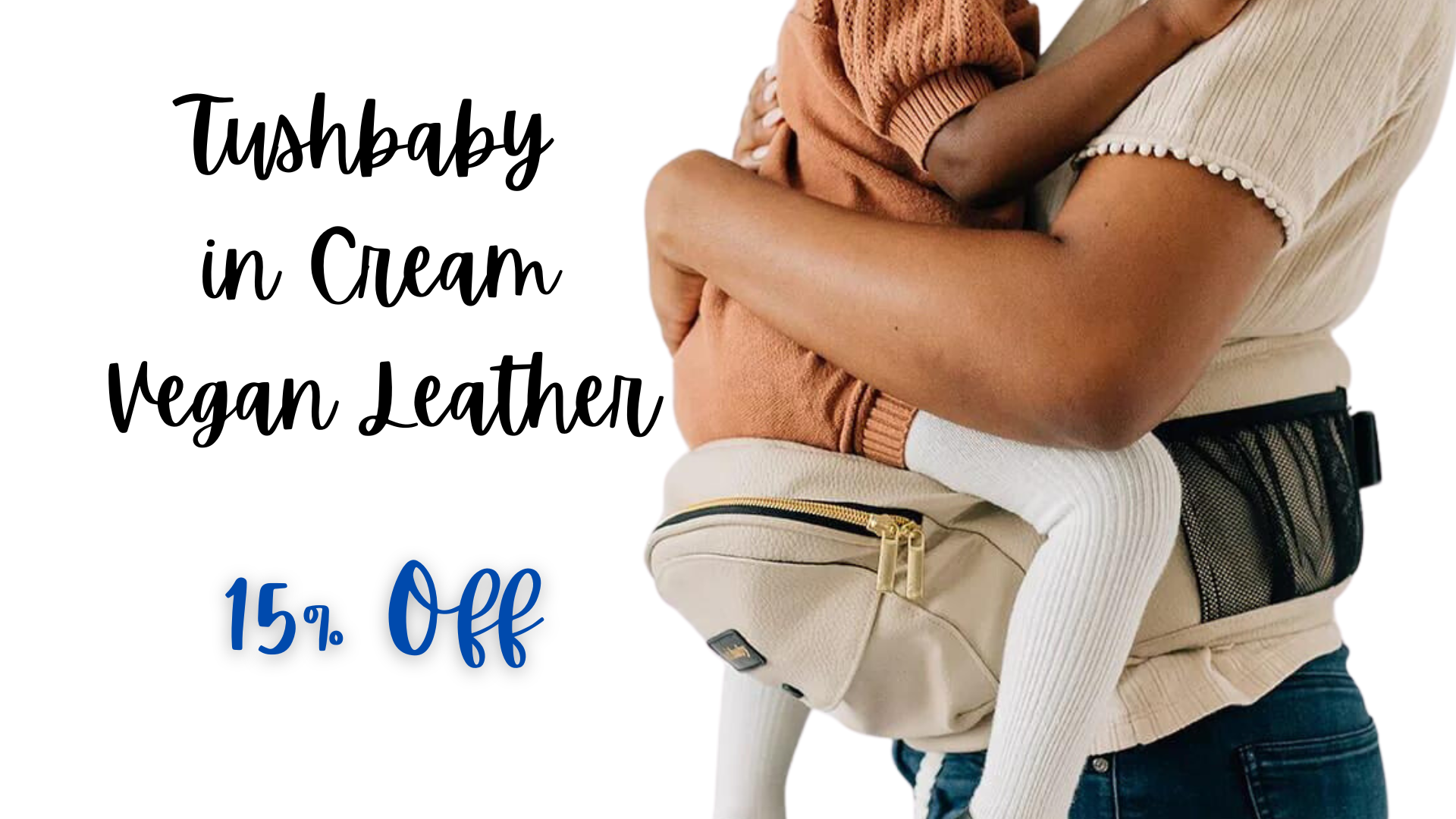 The 2023 Year-End Tushbaby Sale is on! Get 17% off (sitewide) from the 4th of December to the 10th!
The color cream is often associated with purity, elegance, and luxury.
Tushbaby has expanded its color range to include three new options: orchid, snow leopard, and tweed.

Much like the leather Cognac variant, the Cream Tushbaby Carrier exudes elegance and sophistication. Its creamy, neutral shade complements a wide range of outfits and occasions.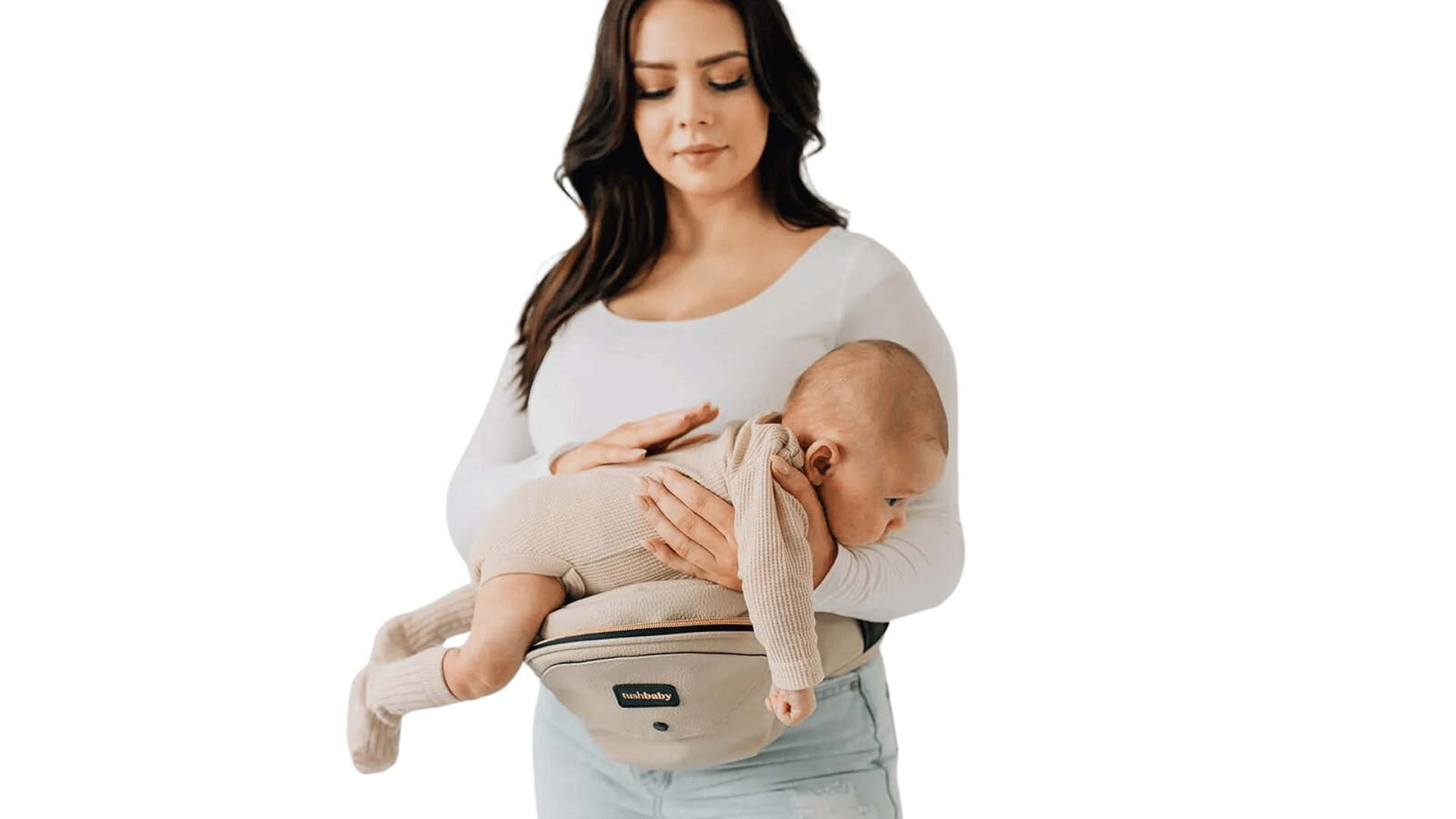 The vegan leather exudes a lavish sensation, emulating authentic leather, all while being cruelty-free.
Review - Julie C. - "I heard so much about this from other moms and decided to treat myself to one. It was definitely money well spent!! I use it all the time now. My back feels so much better now, and I can hold my son for hours without breaking a sweat. I've used it to breastfeed my son a couple of times, which has been pretty neat. If you've been on the fence, just go for it! I highly recommend it."
Durable and Easy to Clean
The vegan leather is engineered to endure the challenges of everyday parenting, it effortlessly repels stains, spills, and the wear and tear of life. Keeping your Tushbaby Cream leather carrier clean is straightforward - just give it a quick wipe-down.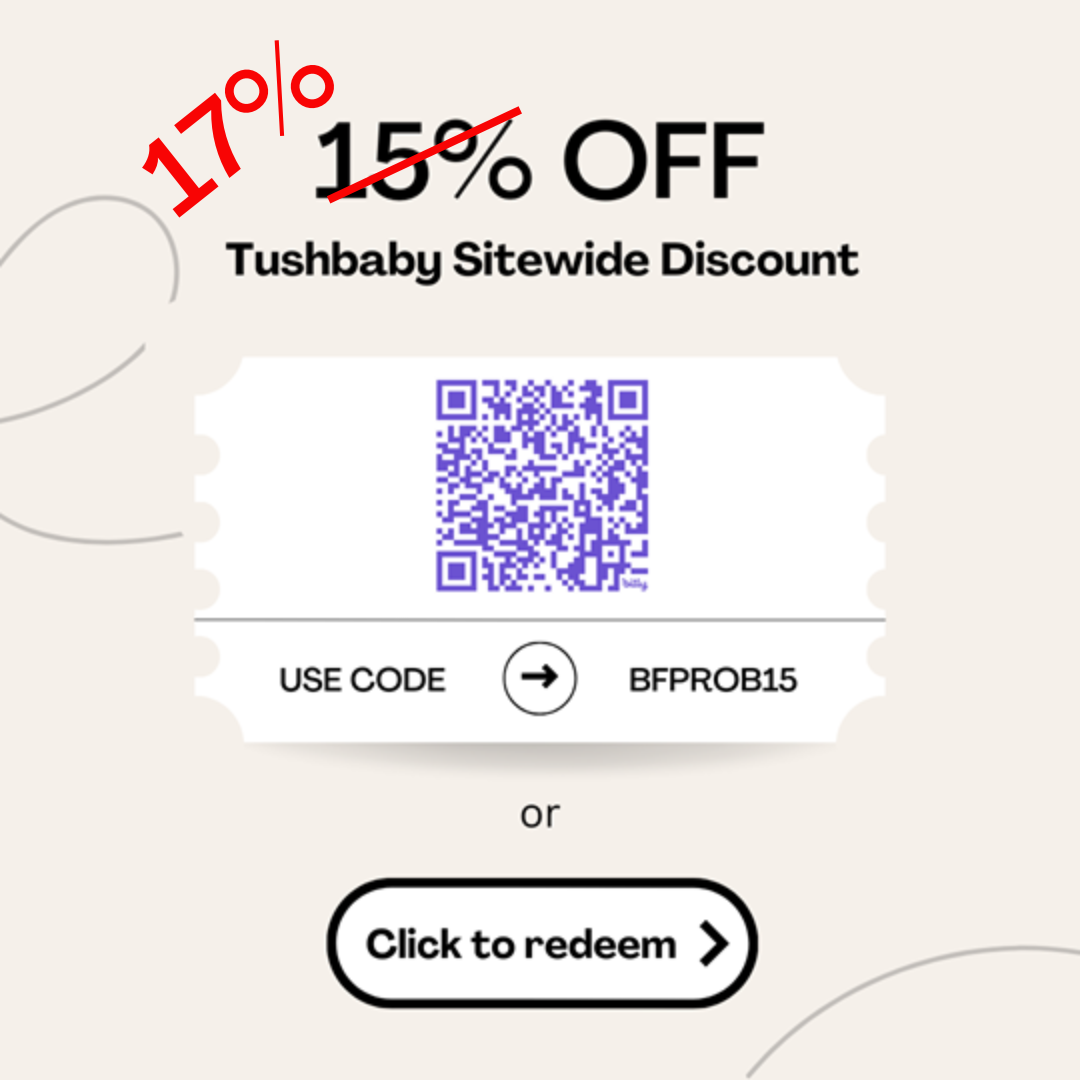 Now You Can Go Hands-Free
Tushbaby recently introduced the Snug attachment. The Snug seamlessly integrates with the Tushbaby hipseat, providing the convenience of hands-free babywearing and back-saving relief. This attachment is suitable for children between 12 and 45 pounds. While it offers outward and inward-facing positions, it eliminates the option for hip carrying when attached. Parent testimonials attest to its comfort and durability, making it a must-have for parents seeking a 2-in-1 babywearing solution.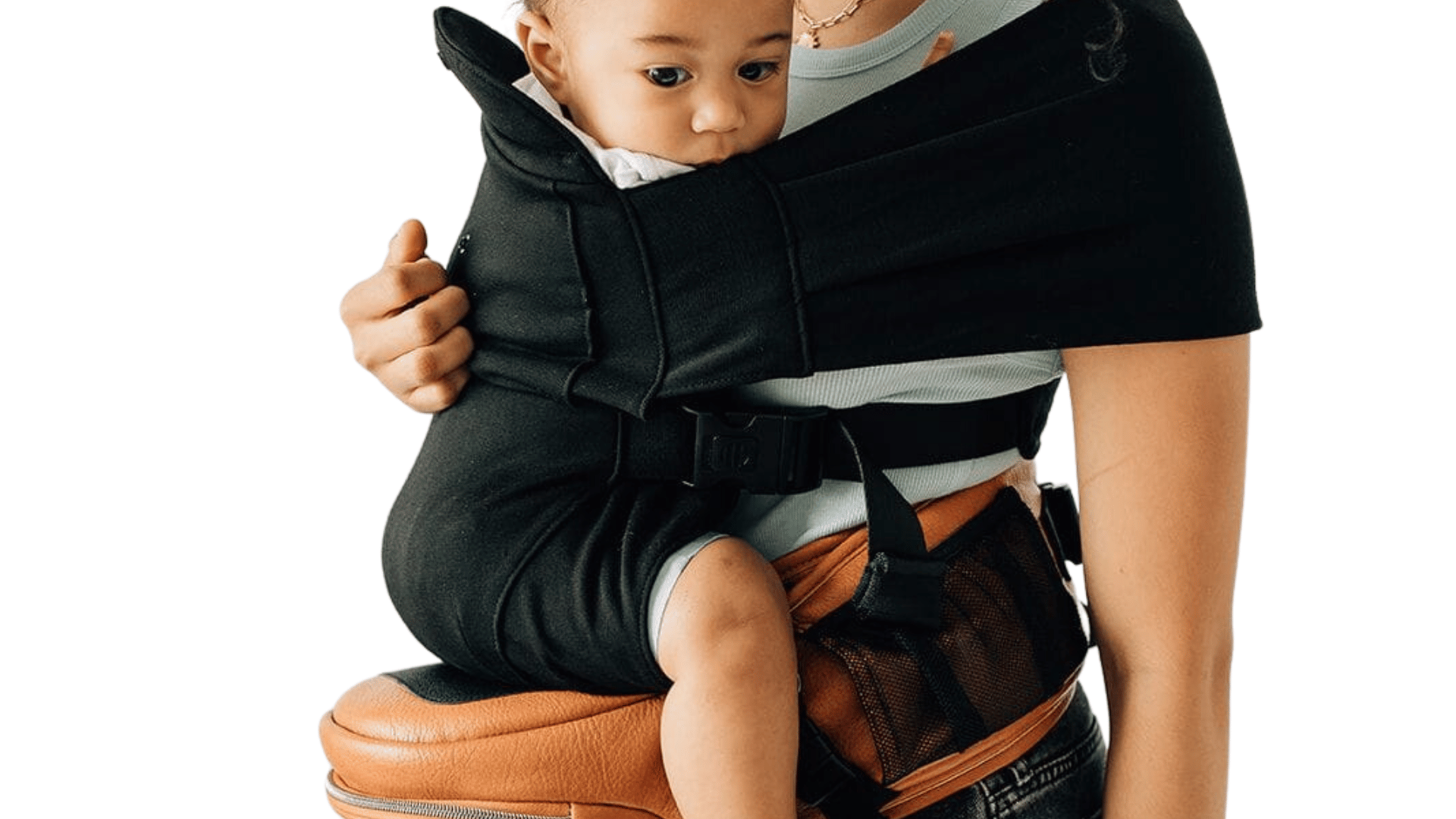 Why Babywearing is Recommended
Babywearing is highly recommended for several compelling reasons. Firstly, it fosters a strong and secure parent-child bond. The close physical contact while babywearing helps infants feel safe and loved, leading to a more secure attachment, which can have long-lasting positive effects on a child's emotional and social development. This physical closeness also allows parents to better respond to their baby's needs, as they can quickly recognize hunger, discomfort, or fatigue and provide comfort and care promptly, promoting a sense of security.
Babywearing is incredibly convenient and practical. It allows parents to keep their hands free while attending to their child's needs, which is particularly valuable in a busy and multitasking world. Parents can engage in various activities like household chores, grocery shopping, or going for a walk while keeping their baby close and content. It can be especially beneficial for breastfeeding, as mothers can nurse discreetly and comfortably while babywearing, ensuring their child's nutrition without interrupting their daily routine. Did you know that Tushbaby doubles as a breastfeeding pillow?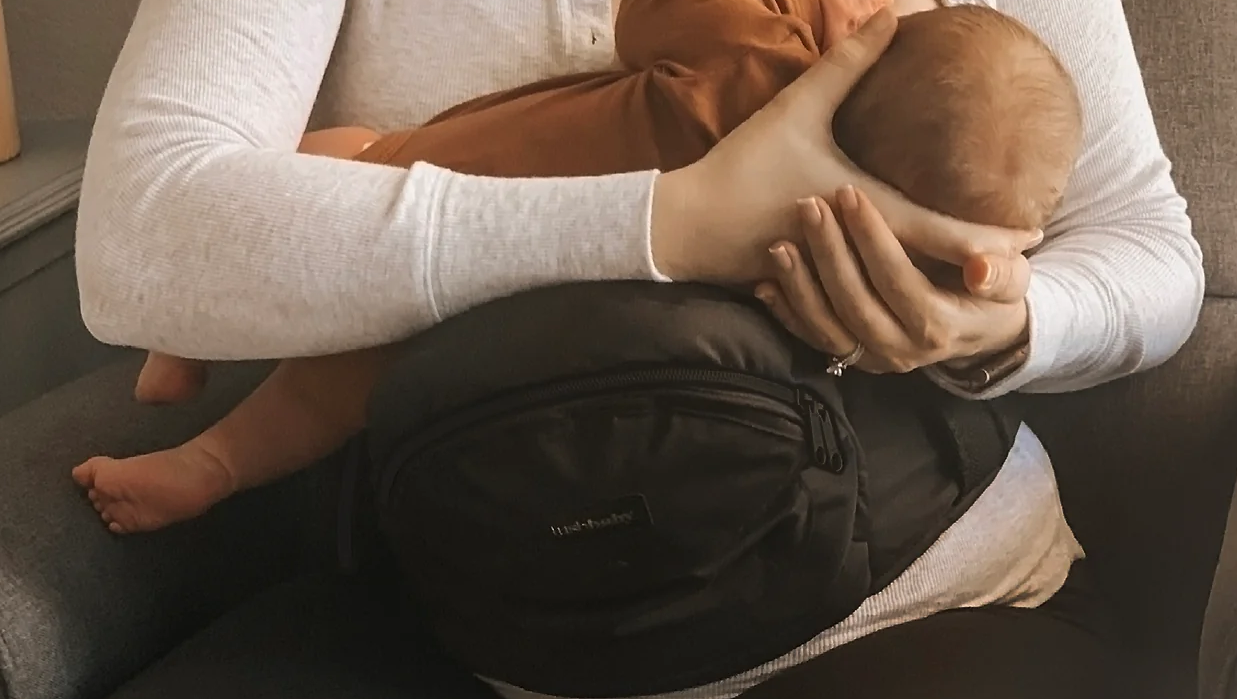 Babywearing also supports physical and cognitive development. Being held upright in a carrier can enhance a baby's muscle tone and head control, which are essential for overall development. Furthermore, the close proximity to the parent allows infants to explore their environment and engage in social interactions, aiding in developing sensory, cognitive, and emotional skills. Overall, babywearing is a versatile and nurturing practice that promotes the well-being of both the child and the caregiver, making it a highly recommended parenting choice.
Tushbaby Reviews